Learn more about how you can help your loved ones with in home care.
Some people have difficulty remembering everything that they need to bring to their scheduled doctor visits.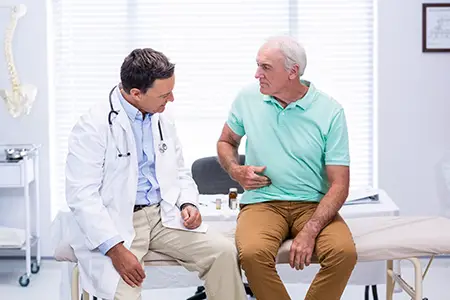 Many individuals become nervous as a result, and this makes it even more likely that the patient will forget important details about their health and treatment plan discussed with their primary care physician.
Lots of people must see multiple specialists and other healthcare professionals due to their specific illness, chronic diseases or other health related conditions. There are some helpful and ingenious ways to prepare for seeing your family physician, other specialist doctors and any other appointment regarding your health.
Below are 10 important things to bring along to every doctor's appointment:

1. Organized by Priority List of Questions for Appointment & Other Concerns to Discuss with Doctor
It is best to write down any questions regarding your current health. Organize these questions in importance order with the highest priority ones on top. This is an easy way to ensure that your most concerning questions will be answered. The list can also prompt additional questions and necessary to reveal information both from the doctor's perspective and the patient's.

2. A Complete Compilation of Medical Records, Past Medical History & Other Doctor's Office Information
Compile a complete file of your current and past medical records with specific medical history data. Include family history and your normal blood pressure and other vital sign readings. This can help to ensure that the doctor has an accurate picture of your health condition, any treatments done, lab work results and more. Any other doctor or specialists seen should also be included in this compilation. Have a list with other medical provider contact information.

3. All Current & Past Medications Information with Schedule to Be Taken and/or Prescription Bottles
Every doctor or healthcare provider that you see needs to know all of the drugs that are currently being taken.
Some important details to convey include:
Name of Med
Why it Was Ordered – Many Drugs Are Used for More Than One Thing
Dosage Information
Time Schedule for Each
Doctor's Name Who Ordered the Medication
Last Filled Date
Pharmacy Used & Contact Info
Past Drugs Tried & Reasons Stopped
Any Allergies to Meds, Treatments and Other
Some individuals and many doctors prefer that the medications are brought to the office inside each one's bottle from the pharmacy. These should be placed into a strong zip-lock seal bag. Having the drugs right there can give doctors an idea of whether the patient is taking them properly or if refills will be needed soon.
Be sure to include over-the-counter drugs, vitamins, supplements and treatments preferably in its original package. These drugs are not FDA regulated generally, and many interact with commonly prescribed drugs and may cause serious side effects or death.

4. Up-to-Date Insurance Cards with Info & Current Contact Details
Always have your most current insurance cards with each one's contact info included to ensure payment for the doctor's service