An elderly person, like aging baby boomers, often have difficulty managing personal bank accounts and paying costly insurance premiums.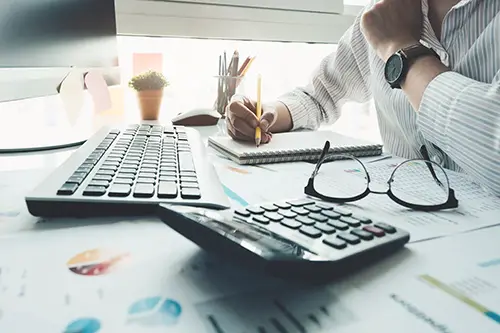 Some estimate that 1 in 3 senior households have little or no income due to various common causes. Others live with next-to-nothing after their necessary bills each month are paid.
Personal finance management for the elderly is important to maintain enough funds for them to live comfortably throughout their golden years without sacrificing their health by forgoing insurance payments or neglecting other basic living needs in the process.
Read some valuable tips for managing older adults finances by using money management apps and other practical online tools and apps that all seniors can benefit from.
List of 6 Tools that Can Help Older Adults Manage Their Finances and Benefit Descriptions

1. Economic Checkup
The National Council on Aging offers a wonderful website for seniors that can help with budgeting, organization of finances, saving money, investments and more. Use online tools and money management apps to input personal information. The calculator tools will give customized advice on how to set-up a budget, manage bills, learn how to invest, plan for retirement spending and cut monthly spending. Seniors get information about any government or community resources that they could qualify for to reduce overall cost-of-living expenses. There are even tips for making money either from renting out a room, providing a service or returning to work. This website includes information on how to get back into the workforce, help seniors acquire necessary job skills and helps them find the right job.

2. Mint
Seniors can use a convenient personal finance online tool called Mint.com. This helpful and popular website and app has a number of various functions that can help keep your finances easier to manage and stay ahead of different finance matters. This app/webpage allows seniors to connect their finance related accounts in order to track overall financial status, spending and account statuses all from one place.
Mint can configure senior's daily or usual budgetary and spending habits. This online finance tool helps elders make a workable budget and stick to it all in one online location. Seniors often run into difficulty with finances due to the need to remember all of the intricate steps necessary to pay the right bills on time at the right monetary amounts. It can get hard for seniors to remember details of multiple accounts and bills. This handy site can be set-up to automatically send alerts when bank accounts get low on funds and when bills are coming closer to due dates.

3. Silver Bills
Most of us have forgotten about a bill or other financial need at some point in our lifetimes. It can be a serious danger if this happens to seniors and a light bill is shut-off. Sadly, there are too many cases where seniors became ill or have died due to this common financial error. Many medical supplies and equipment need power to operate effectively.
Silver Bills is designed to ease the complex and multi-faceted levels of bill management, and seniors are not even required to be online in order to use it. After a simple enrollment process able to be completed online or by regular mail, all of a senior's bills can be paid by this service on time. All financial accounts and bills are linked, and seniors can get instant alerts of any changes. Costs approximately $75/month.

4. Personal Capital
This app tool can keep track of various investment details on a convenient personalized online dashboard. It can monitor investments, fees and related finance details, and it can help figure out necessary finance changes to stay on-track with future retirement and investment goals.