Finding yourself lost, searching for the answer to: How to make funeral planning easier?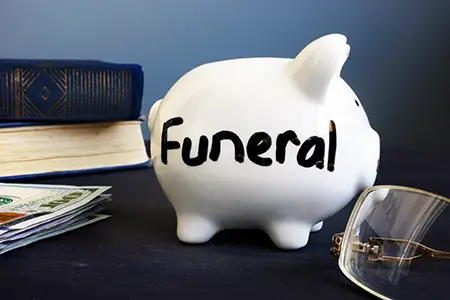 Planning for a funeral can be a uncomfortable and daunting task, but it is an important part of life to consider as you grow older.
An unexpected death can occur at any time, so it is necessary to prepare for funeral services in advance when possible. However, you can make the entire process simpler by utilizing this list.
1. Plan Early for Final Arrangements
It may be an uncomfortable conversation for many people, but it is a fundamental part of life that arrives sooner or later. Too often, many decide to make funeral service arrangements at the last minute, or never get to plan it at all. By pre planning your own funeral, or one of someone that you love, you can ensure that the funeral arrangements are to your liking and approval.
It is crucial to use a funeral planning checklist to cover all of the bases when it comes to pre planning funeral. People who take the the time to use funeral planning services can ensure that their final arrangements suit a particular set of guidelines, or their own preferences.
2. Decide What Type of Main Service That You Want
Deciding whether or not you or a family member will make burial arrangements or get cremated is one of the most important decisions that can be made in a lifetime.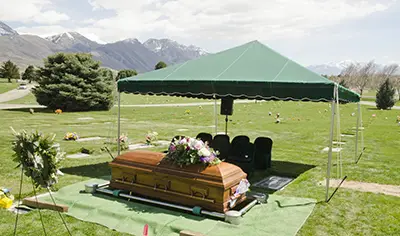 If you do not make the decision yourself and solidify it in writing in a will or with a funeral director, someone in your family will likely make the choice for you. If you choose cremation, determining whether or not you want to be placed in an urn, or have your ashes scattered in a cherished place is also your decision. Where you choose to be buried in a family plot to follow in the traditions of past generations, or if you want to be laid to rest in a military graveyard or local cemetery, it can be finalized in advance.
3. Determine If You Want a Viewing
A memorial funeral service is often requested after a person chooses cremation. Before getting cremated, you can decide whether or not you will have a viewing. During a viewing, the funeral home presents an embalmed, dressed, and made-up body to family, friends, and loved ones before it is cremated. A viewing can also take place before the funeral. A funeral home director can tell you how much a viewing costs when you start to make arrangements for a memorial funeral service, or for traditional funeral service arrangements.
4. Define Personal Selections Ahead of Schedule
There are many personal choices that come when making funeral service arrangements, or when planning for a memorial service.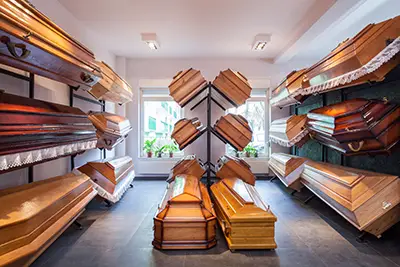 The material, color, and style of the coffin, or the the type of urn that you wish to be placed after passing on are also factors to consider. Choosing the photographs that will appear in the obituary, or the local newspaper must also be done. If you will be buried or are planning for a viewing service before cremation, it is essential to consider what attire and jewelry you want to be observed in by attendees. Some people may request to wear a favorite outfit for the funeral, while other may purchase a special suit for a once-in-a-lifetime occasion. For all services, the type of flowers preferred is also considered.
Depending on the individual's religious beliefs or personal convictions, a number of other details may be added to a program, and a funeral director or representative will ask in a discussion during funeral planning services. If you want to request that your favorite songs or melodies are played, you can do so. During the service, if you want a series of prayers or poems to be read, you can arrange those to be recited by someone during the service.
5. Consider the Entire List of Costs
Without a doubt, traditional burials often cost much more than cremations, so the total cost of the specific arrangements that you choose is also a factor that may affect your decisions on this personal matter. Although many people do not want to think about it, the truth is that someone can suddenly pass and leave their family to scramble to take care of everything. Making the proper crematory or burial arrangements is a cost that often rises every year, and many funeral homes offer package deals that may or may not include everything an individual wants. AARP suggests that you should shop around to find the best prices, and only buy what you want if a funeral package offered is insufficient.
Memorial services are becoming more frequent as others choose to be cremated to reduce costs. When pre planning funeral or a memorial service, you must add up an itemized list that details all of the associated costs, including interest. These numbers vary widely depending on your state, choice of funeral home, and the unique combination of final arrangements made.
6. Appoint Someone to Handle Affairs
When you pass on, you must also appoint a trustworthy person to handle all of your final arrangements by taking appropriate action. Many times, the person may be your spouse, a son or daughter, or another immediate relative. This person will have the responsibility of ensuring that your final requests are completed. Funeralwise states that this individual often makes the "first call" to inform all associated parties, and ensures that the deceased is transported from the place of death to the appropriate funeral home. If you do not, the responsibility may fall upon anyone who has access to your assets after death, or the closest relative who consents to do so.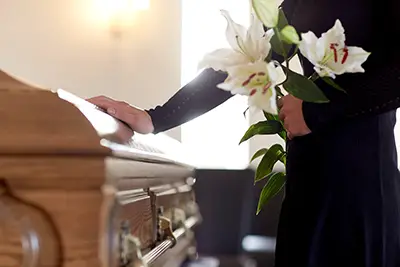 When using a funeral planning checklist to detail your last moments in advance, it is important to consider adding burial insurance as well. If you do not have life insurance or burial insurance, then you will need to start saving for it in separate account, or pay for the entire service in advance with the funeral home of your choice. To ensure that the person you appoint has the funding available for your funeral, you can also place the funeral insurance in their name. If you do not, your your spouse or your family will have to try to find the money in order to adhere to your final wishes.
Planning every aspect of your funeral well in advance is the best way that you can make funeral planning easier on yourself and the rest of your family. Writing it down, signing the proper legal documents, funding the services, and planning the service with a funeral director is ideal to ensure that your final wishes are carried out correctly. It can be difficult to keep up with all of the details that must be attended to, so following an in-depth checklist, it is the smartest way to ensure that you cover all of the bases. Whether you are taking care of arrangements for yourself or your loved one, it is critical to define what you want so that your final requests can be fulfilled.