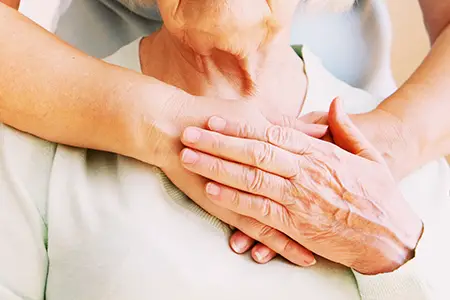 In today's rushed world it's easy to see senior citizens in need of care as a liability.
There is a danger of homing in on the medical aspect of their care and forgetting that they too are whole beings experiencing all that younger generations do. We, therefore, need to look at ways we can care for senior patients that go beyond their sickness.
Here are a few ideas to help you take a holistic view of them.
Alter Your Perspective
The way we look at the world influences how we engage with it.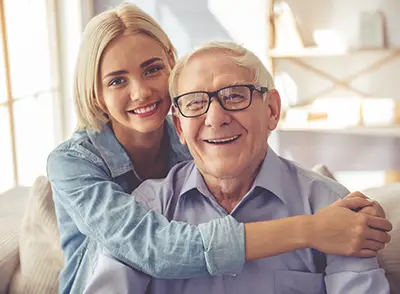 When it comes to the elderly one can argue that no real sustainable change can occur unless we change how we think of them. As a culture, we abhor aging and will do almost anything to fight it.
The media is awash with analysis after analysis of how long-term care for the elderly is sinking the economy. We love being around senior citizens as long as they aren't our responsibility. But what we fail to see is that this collective narrative gives birth to real life pushback on the elderly.
We need to learn how to appreciate them as the most experienced of us. We need to see that spending a lot on senior care is not a curse but a blessing. Our minds, therefore, need to be the first place that holistic thinking occurs if we are to pass that view on to the elderly among us.
Give them a Role
A common effect of a careless view of elderly long-term care patients is that society can knowingly or unknowingly deem them as no longer useful or productive. The common notion of the sunset years being a time where one gets to cease from being productive becomes dependent and a taker ought to be debunked.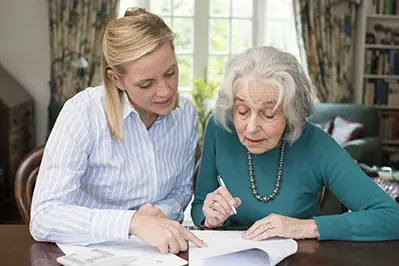 One way we can treat the elderly holistically is to believe that they're still useful members of society. Help them spend time with the children in the orphanages who do not have anyone caring for them. Regular visits by the elderly would instill a grandparent kind of love to the children and make them feel loved.
In the work environment, seniors can be an asset in passing on their wealth of experience via mentorship. The young workers would benefit from hearing wisdom gained in the workplace doing the same duties over the decades.
On the family front, we can't undervalue the importance of the elderly in helping young, harried parents in today's frenetic world. We should give the elderly purpose in the home by letting them spend time caring for the young children. That bond with the grandparents (or even great-grandparents) instills love and refines affection in the little ones.
If we can only turn away from the common narrative of senior citizens being a drain on the economy we can see the wealth of experience they present. Engaging them in day-to-day life will give them a sense of belonging. They will be reassured that they're not just a cost center to be endured but an ocean of blessing for society.
Develop Community Based Care Centers
The traditional senior care model has revolved around getting the patient to travel to see a specialist. When healthcare requires several trips it becomes easy to lose sight of the psychological toll of such an experience.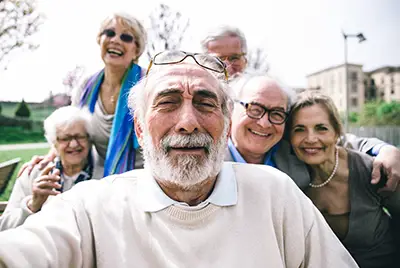 Take Alzheimer's disease for example. A prominent symptom is reduced mental health capacity like onset dementia. If we were to only focus on the medical side of Alzheimer's disease, we would miss out on the fact that unless we bring that care nearer to the senior patients we will keep seeing preventable hospital visits.
To treat senior citizens in need of care holistically in this context we need to establish community-based care centers that are closer to those who need them. These centers would offer more than just medical support. They would feature social support as well which is key in helping address behavioral health issues in Alzheimer's disease patients.
If we could include functional care measures there would be a downward trend in the number of avoidable accidents due to dementia and other behavioral health challenges.
We need to bring the care that senior citizens need closer to them. Such care needs to be all round and not just focused on the medical if we're to view them holistically.
Provide Spiritual Nourishment
Taking care of the spiritual well-being of the elderly is another way to show that we approach them holistically and look beyond their sickness.
A person's spirituality has the ability to affect their mental and emotional aspects, and this is no different with the elderly.
Engaging senior citizens on their spiritual beliefs can help caregivers positively impact their mental health and emotional disposition. If a senior citizen is facing permanent impairment of their hearing or sight it can feel like they are losing their identity.
While such a permanent impairment of the senses can be medically attended to it is only when we tend to their spiritual well-being as well that we can help them cope. Focusing on their beliefs will provide purpose and the courage to keep going in the face of adversity. We, therefore, help them through medical difficulty in both tangible and intangible ways.
Music Therapy
Before senior patients got bogged down with health challenges, they were once young and vibrant.
They appreciated music as part of the intangible beauty that made life better. Now in their twilight years music can still play a role in providing holistic care for them.
Letting senior patients enjoy their favorite music is a boost to their mood. Different songs will take them back to various moments in their lives. For a moment they will relive their most memorable periods which could help liven them up.
When an elderly person is down in the doldrums, there is a temptation to give in to the despair. Music therapy can help alter their pattern of thought towards more positivity enhancing their outlook. We need to see that caring for the elderly goes beyond hardcore medicine. They need to experience the intangible joys of life as a whole person too.
Conclusion
The elderly need all-round care just like we all do. It is easy to focus on their medical needs without realizing that they need an all-round existence that goes beyond their sickness.