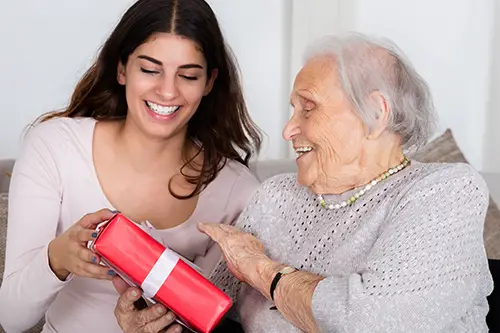 The holidays are a great time to show a bit of extra gratitude to the helpers in our lives – specifically Caregivers.
Whether you're assisted by a caregiver, know a family member getting some extra help or work with caregiving professionals, below are a few caregiver gift ideas to give a little back to those who give so much.
Reasons We Should Thank Caregivers
Of course, the reasons we should thank caregivers is myriad. During the holidays, however, it's especially important to note how much emotional support those who provide personal care actually give to their clients.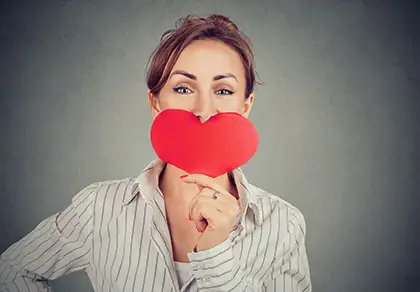 The holidays can be a grim time for the aging population. Often, they're missing family members who have passed on or are out of the area. Additionally, clients with memory issues may be struggling with holiday memories and suffering additional confusion.
Finally, caregivers in the north may well be struggling with winter issues during the holiday season. Bad road conditions, cold weather and a lack of daylight can make the task of providing care and keeping your home life together more of a challenge in the winter.
Verbal Recognition for Caregivers
There are basically two forms of verbal recognition: A quiet personal "thank you" and a public presentation. Take into careful consideration the recipient when deciding what form of recognition to give.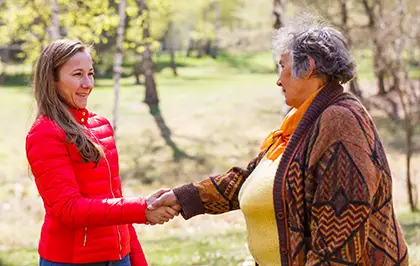 Some people would be pleased and proud to receive a public recognition. For many others, however, this would be close to torture. When planning verbal recognition, be sure to give people the option to skip a public presentation.
Finally, be aware that many clients may struggle with both the physical and financial challenges of shopping for a gift for their caregiving professional. If possible, provide time for the client and their professional to enjoy conversation and share a private holiday wish.
Money and Gift Cards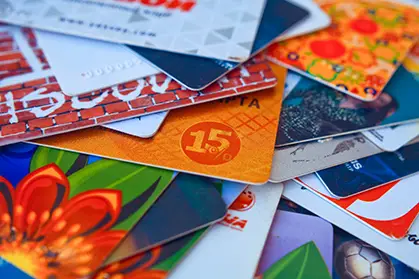 A monetary gift can be extremely helpful to a caregiving professional. The timing of a holiday bonus for caregivers is critical but is easy to tailor. For example, if the caregiving professional you'd like to recognize has small children, consider giving the gift before the Christmas shopping season. This bonus would be most helpful to someone planning to shop for gifts for a family.
Gift cards are a fun way to give both money and time. Whether your caregiver is fond of crafts or books, consider giving a gift card bundle that would combine a trip to a bookstore with a nice lunch out or even a massage. Be sure to provide a block of free time (paid would be nice if possible) for the person to get away and truly celebrate the gift.
It's said that time is money, but if you've ever found a quarter on the sidewalk, you know this isn't accurate. Nobody has ever found even a spare second, let alone a minute, on the sidewalk.
Vacation Time for Caregivers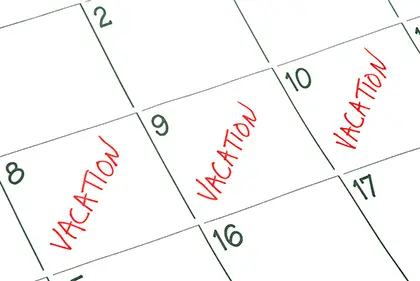 The gifting of vacation time is a great idea. Again, allow flexibility as possible. If the recipient is not a big fan of travel, offer them the gift of long weekends rather than a full week off.
Also, make sure that the window of time to use this vacation is extensive. Planning to use vacation time may take some budgeting, so give the caregiving professional plenty of time to choose how to use their vacation time and finance it for the most enjoyable impact.
Travel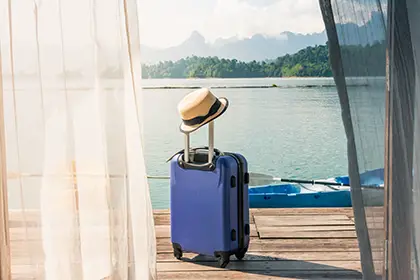 The gift of a travel package will likely need to be routed through a travel agency. Make sure the recipient can use this package as they need. For example, winning a trip for a long weekend to a big city is nice, but if the recipient prefers, they should be able to use the gift to bring in a visitor or take shorter trips closer to home.
Again, give the recipient plenty of time to use the gift. This will allow them time to plan and allow them to really savor the reward!
Company Parties / Holiday Parties
If possible, consider holding holiday parties on company time. When providing recognition for caregivers, it's important not to tie up time that they could be spending with their families.
If you're planning an evening event, you home care agency company party would be a great time to invite family members of the caregiving team. Additionally, you can schedule public award presentation at that time.
Tangible Gifts
Knowing your recipient is one of the best ways to make sure you give meaningful gifts. Is the recipient a collector of crystal, or baskets, or figurines? When reviewing caregiver gift ideas, it's a good idea to find out as much as possible about the caregiving professionals in your organization so you can gift them properly.
Food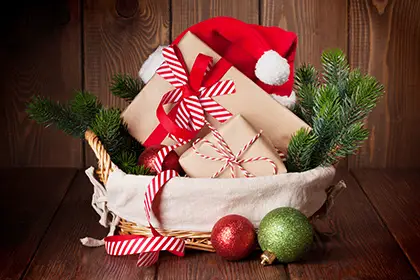 Food is a great gift, but choosing the gift can be tricky. For example, many holiday food baskets can look pretty on the outside but contain allergens or other inappropriate items. In other words, if your goal is to provide meaningful gifts, don't give cheese to the lactose intolerant or gourmet sausage to a vegetarian.
If your goal in providing a holiday bonus for caregivers includes food, consider providing them with a catalog and a gift budget. They can order the basket or bundle that suits their needs and tastes, you can place the order and everyone can receive a customized form of recognition for caregivers. With a bit of planning, you can give out these food gifts at the end of your home care agency company party.
Final Thoughts
The winter holidays are a great time to put together a holiday bonus for caregivers. If at all possible, tailor the gift to their preferences and provide plenty of flexibility for the recipients to use the gift to its fullest advantage.