Seniors who identify as lesbian, gay, bisexual or transgender are often treated differently when they are patients in public situations like healthcare environments.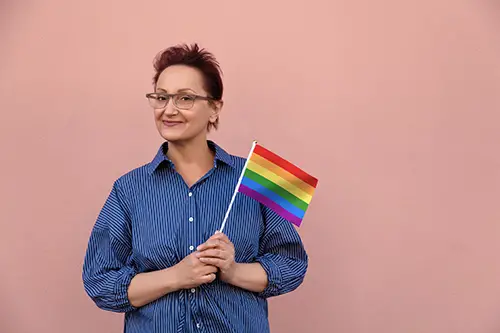 By 2050, some experts predict that more than 10% of senior patient populations will add to the already higher numbers of baby-boomer generation elders entering long-term or skilled care facilities.
Other LGBT identified individuals end up becoming the main caregiver for their aging parents, close friends, spouses or partners. They often experience prejudiced behavior by healthcare teams and general society that impacts their access to supportive care resources, necessary caregiver medical information and other unfair or just not educated behaviors from others.
Still more healthcare workers are already in or are entering into senior care employment positions that identify themselves as LGBT. They often hide their identities to other coworkers and bosses due to fear of job discrimination practices including on-the-job harassment, unfair employee benefit rules and even being fired or not promoted due to their personal identifying status.
How Healthcare Providers Can Support the LGBT Community
Studies indicate that the percentage of older individuals who identify as lesbian, gay, bisexual and transgender, or LBGT, now needing senior-care is about 10% of the population aged 65+. As baby-boomers hit retirement age, this number will continue rising. Healthcare organizations specializing in senior care can do a lot to support this growing community of older LGBT patients.
Caregivers can address and support the healthcare needs of seniors who fall under any of the commonly referred to LGBT group in a number of ways. These include:
Healthcare providers can provide more LGBT training to senior caregivers to educate them on the specific healthcare needs of this growing population group entering into healthcare

Update healthcare provider policies to include appropriate measures that ensures that aging LGBT identified population groups have the necessary support from healthcare providers that addresses discrimination

Changing policies to address special concerns of LGBT seniors entering healthcare by upgrading language in employer policies. This includes provisions that ensure LGBT "chosen-family" support is recognized and clarified in patient visitor healthcare policies and other patient family-group rights

Providing more LGBT friendly healthcare and community resources for LGBT patients or LGBT employees working in senior healthcare as cargivers

Including community support groups and other LGBT resources for both patients and caregivers

Upgrading employer policies to ensure that discrimination policies include and address LGBT rights as patients, support people and caregivers to or by LGBT individuals
Senior LGBT Community & Support Groups
Utilizing community and supportive groups and/or resources for anyone who identifies as LGBT, their chosen-family members and caregivers, either themselves identified as LGBT or who care for patients and their supportive extended-family members, is recommended. Informative and helpful community-based LGBT related supportive groups and resources should be included in employee training and patient care guidelines. This includes appropriately worded and explained definitions used in referring to the LGBT population.
LGBT Community-Based Support Groups & Resources
Some LGBT resources include:
National Center for Lesbian Rights (for all LGBT)

Lambda Legal

Local Ombudsman

Legal Issues for LGBT Caregivers

Local, State & Federal LGBT Support Resources & Groups
Why the LGBT Community Needs to Be Considered by Senior Caregivers
Due to misperceptions of the general community relating to LGBT members, many LGBT identified individuals end up as caregivers for their ailing older parents, siblings or partners. Often, the biological family-members of LGBT individuals assume that they have more free-time because statistically these individuals are less likely to be married, have children or be involved in a committed relationship once older. This puts undue pressure on these caregivers who often are afraid or reluctant to be open regarding their personal lifestyles and need for caregiving support.
Aging seniors who have identified personally with LGBT groups are also reluctant and scared when they need to enter into a senior healthcare setting like hospitals, assisted living communities for seniors and long-term care nursing home facilities. Healthcare providers need to be extra vigilant in identifying these individuals and addressing their preferred gender identity or sexual orientation needs as it relates to the necessary healthcare.
How Does Someone's Sexual Orientation Affect Caregiving?
Caregiving often involves highly personal care that includes bathing, dressing and other assisted care measures. Seniors entering into healthcare settings might be embarrassed, scared or otherwise reluctant to share their concerns and be open regarding their sexual orientation.
Many have faced tremendous discriminating events from their biological families, previous healthcare workers, peers and job-related acquaintances. They are more likely to suffer from serious or chronic illnesses in silence increasing their current and future health risks.
Common Needs of Older Gender Identity Impacted Patients
Those with gender identity issues are often fearful of healthcare providers and institutions.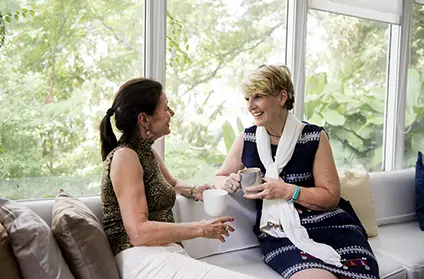 They are more likely to be sensitive to common gender terms like identifying pronouns such as she or him. They may hide their gender preferences from immediate families, coworkers and others, and they often fear being "outed" for their preferred choice of dress and gender specific behaviors. Patients with identity conflicts regarding gender are often prone to depression, anxiety and other mental health and emotional disorders that can negatively impact overall physical health and well-being.
How Are Family Ties and Relationships Different for Members of LGBT Communities?
Members of LGBT groups often have seriously strained and otherwise complicated relationships with their biological families. Seniors who are gay, lesbian, bi-sexual or transgender have often faced hurtful and abusive behaviors from these families and others due to the stigmas and stereotypes attached to prejudiced beliefs still common today.
As a result, the combined LGBT communities have developed strong bonds with others with similar backgrounds. Many LGBT patients rely on their "chosen-families" for support especially with healthcare.
Older members of families with LGBT relatives often refuse to acknowledge these relative's preferred name, their partners and support teams. They may even have broken-off relationship ties altogether confusing legality care-related issues.
Examples & Results from LGBT Prejudice in Healthcare Settings Caring for Elders
LGBT identified patients who are older often experience LGBT discrimination in healthcare settings. Some common examples include:
Whispered comments or outright hurtful terms like "queer," "crazy" and others

Not allowing "chosen" families to visit or make healthcare decisions and isolation tactics with these support members

Lowered or abusive care and rejection

Lack of respect, privacy and supportive resources along with bathroom, personal care and dressing concerns
Why Do Elders That Identify as LGBT Struggle More with Social Interaction?
Due to intense societal misunderstanding and outright prejudice against the LGBT population, those identifying as LGBT often hide their identities when in social settings. Like many seniors, LGBT elder patients might live alone and lose their usual support as they or friends move, die or become unable to interact with supporters. Many withdraw from society interactions.
LGBT seniors in a healthcare setting can fare better with common courtesy, respect, an accepting and non-judgmental environment and access to personal and community supports. Healthcare employers can increase employee awareness and sensitivity measures for patients or employees that identify as LGBT. LGBT caregivers can be connected to the facility's or a community social worker to assist in holding family care meetings, obtaining legal care advice and other necessary supportive resources and information.