Change can be stressful, particularly for seniors and their loved ones as they look to balance independence and quality of life with their changing physical and psychological needs.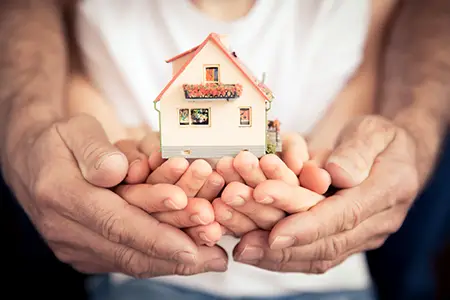 Sorting through all the available options can be overwhelming, but the following may just help you find the right fit for your unique circumstances.
Choosing home care vs assisted living is a question that many of us may eventually be confronted with. The choice can affect various aspects of one's life including access to medical care, mobility, socialization, and personal integrity. Understanding your options and how they fit into your existing needs can help you and your loved ones choose the best option for you physically, mentally, and emotionally.
What is Home Care?
Many of us want to remain in our homes as long as possible. Home care for seniors allows just that with care provided in-home by a certified or licensed health care worker.
These specially trained professionals provide seniors with the total care home health has to offer including:
Physical and cognitive therapy

Monitoring of high-risk and unstable conditions

Cleaning and dressing wounds

Administration of medications and injections

Tending to medical equipment such as IVs, feeding tubes, osmotic care, ventilators, and catheters

Patient and family member education
Qualified home health care persons come in a variety of forms including, certified home health aids, physical therapists, registered nurses, social workers, and specialists such as speech pathologists and occupational therapists. Non-medical companions are also available to provide companionship and assist in daily tasks.
This is a great option for seniors recovering from acute injuries. Why spend weeks recovering in a medical facility when you can do so in the comfort of your own home? Familiar surroundings have also been linked to swifter recovery. According to a study noted by Senior Living, home care after a stay in the hospital can extend a patient's life expectancy and decrease the likelihood that they will be readmitted to the hospital. Seniors with in-home care get the best of both worlds– premium medical care and the comfort and convenience of home, resulting in a higher quality of life.
What is Assisted Living?
Assisted living for seniors attempts to balance the amenities of a medical facility with the quality of home life.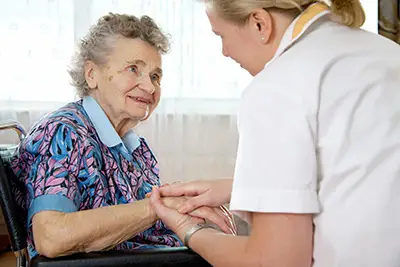 Here, individuals reside in rooms similar to single-occupant apartments and share a variety of communal spaces with other residents. One major advantage assisted living has over home care is access to 24 hour care as well as on call care services in case of an emergency. Facilities are staffed with a variety of experienced medical personnel who can assist you with any need.
In addition to housing and nursing services, they provide meals, housekeeping, and recreational activities aimed at promoting overall wellness. It is a great option for seniors struggling to tend to their individual needs and for those in need of the support of a wider community. Patients in assisted living facilities benefit from the added safety and security of knowing that a medically trained associate is always within reach.
How to Choose Between Home Care and Assisted Living
So now that you know a bit more about the basics of home care and assisted living, how do you choose between the two?
What Are Your Needs?
When making your decision, consider the following:
Are you in need of 24 7 nursing?

Do you have issues with mobility?

Do you have conditions that cause weakness or fatigue?

Do you have any conditions that impair memory?

Have you recently had a major health incident, such as a stroke?

Are you able to conduct daily activities with little or no assistance? These include: shopping, preparing meals, housekeeping, transportation, taking medications, managing finances, bathing, grooming, using the toilet, and dressing.

Are you comfortable with individuals entering your home?

Do you struggle with loneliness or depression?

Do you have conditions that require access to on call care services?
Comparing The Cost of Care
Home care costs vs assisted living costs can vary greatly. The cost of home care for seniors can increase depending on the credentialing of the caregiver. The more the individual can do for the patient, the greater the price tag. Prices may also be affected by other factors not associated with the individual, like the cost of living in the surrounding area. Facilities can charge hundreds of dollars a day for a room, reaching well into the thousands in a single month. Additional fees may also be assigned to patients with cognitive conditions such as Alzheimer's.
In-home care can be arranged for a fraction of the price since wages are paid hourly to the attending caregiver. Home care agencies will often train their associates in a variety of disciplines, including cognitive therapies, to better accommodate patients with special needs. However, the lower initial price of home care can quickly add up should 24 hour care be required, whereas assisted living for seniors usually bundles the 24 7 nursing care into one predictable monthly price. And then there are living expenses: housing, water, utilities, food, insurance, etc. When you add the price of a home care aid on top of the ones already in place, it can make total care home health even more expensive.
How you choose to finance your care can also impact both home care costs and assisted living costs. There are multiple means of payment. Some choose to pay privately, hiring home care professionals directly from their agency. This provides patients with greater options in regards to which services are rendered and who provides them. Insurance policies may also be available with long term care benefits.
Paid family leave is another option that allows a family member to take time off work and continue to get paid a portion of their income while they act as caregiver.
Tax-funded programs are also available. They tend to offer less control over the options that private payment offers. Medicare works well for short stints of home care and can cover the full amount for seniors on the lower end of the income spectrum, while state programs, such as Medicaid, very in their coverage depending on the municipality.
Veteran benefits may offer partial or complete coverage. Grants are also offered through third party organizations and can be applied for by seniors with specific conditions.
A Few Helpful Tips
Be sure to communicate with all loved ones involved before making a decision, and be open to their feelings and concerns.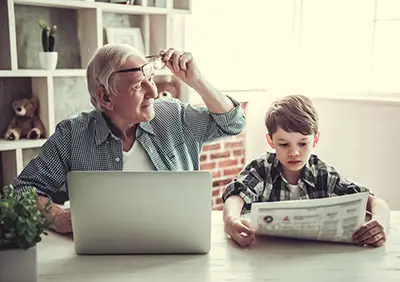 It may also be a good idea to consult your physician as they may have a medical opinion that can sway the outcome of the debate.
Compile a list of questions and concerns before interviewing with agencies or touring facilities. How they respond can give you valuable insight into the degree of care they will be able to provide.
The debate of home care vs assisted living comes down to a few basic factors. What level of medical or non-medical care is required? How expensive is the required level of care? Which environment best supports the patient's needs, both medically and personally? Either option can help seniors maintain their independence while ensuring their unique needs are being met in a safe and secure setting. Which is best is ultimately yours to decide.