What is hospice?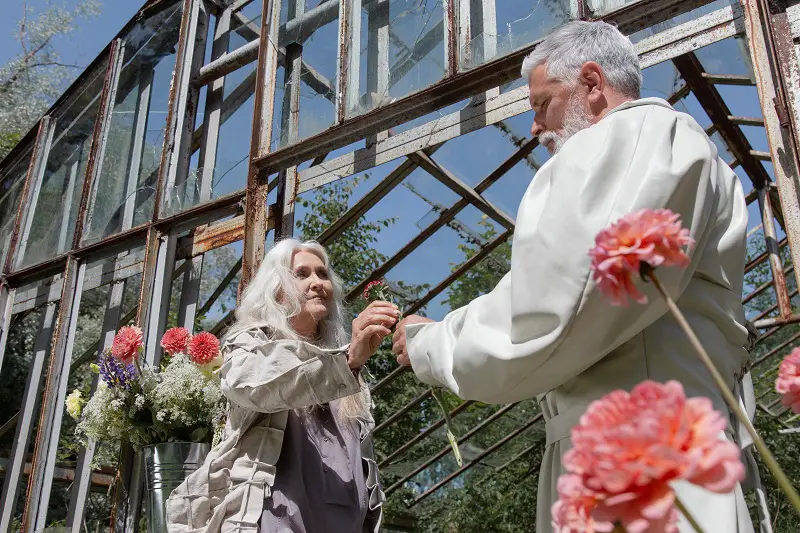 In order to understand what a hospice nurse does, it is important to understand what hospice care is. Hospice care is end of life care that is given to those with 6 months or less to live. When under hospice care, a patient agrees to stop all curative treatments and focus on pain relief. Hospice care is typically offered to those who are no longer responding to treatment. Under hospice care, no further attempts are made to treat the underlying disease or condition. The sole focus is on relieving painful symptoms and allowing the patient to be as comfortable as possible. Hospice can be offered for inpatient care at a hospital, nursing home, or other certified hospice facility. There is also an outpatient hospice care option for patients with family who are willing to care for them in their last few months.
Another option besides hospice care is palliative care. Palliative care is very similar to hospice care, the key difference being that under palliative care, the patient can still receive curative treatment. While hospice care requires a 6 month life expectancy and for all attempts to cure the underlying condition to cease so they can focus on simply easing the pain, palliative care still makes efforts to cure the root condition, and as such has no life expectancy requirement. Palliative care can be offered to anyone with a potentially terminal illness or chronic condition. An emphasis is placed on the patient's comfort and treating painful symptoms, but their doctors will still be working to cure the disease.
Regardless of whether the patient is in outpatient or inpatient hospice or palliative care, they will be assigned a hospice or palliative team. That hospice team is composed of the patient's doctors, nurses, a social worker, a religious leader, an emotional support counselor, and other volunteers helping the patient. This article will be focusing on the role of the hospice nurses.
What does a hospice nurse do?
The hospice nurses are one of the most important parts of the hospice team. There are several types of hospice nurses that are all part of the team. They each have different roles and interact differently with the patient in nursing. Some of the types of hospice nurses are:
Admission nurses: admission nurses consult with the patient and their family early on in the process, and explain to them their options of hospice care, palliative care, or other options open to the patient. They continue to contact the patient with updates on possible treatment plans they can qualify for. The admission nurse is the main point of informational contact that the patient gets, and they are constantly helping explain the changing options for the patient's care plan. While they may not give any medical care to the patient, they are still incredibly helpful and important to them. As a beacon of much needed information, they are another comforting figure in this trying time for the patient and their families.
Case managers: the case manager has a similar job to the social worker of the hospice team. Their job is to map out and oversee the patient's care plan. They work with the other members of the hospice team to properly allocate resources and focus where caregiving is most needed. They will also decide how much counseling and time is needed for the family of the patient during and after their death. They are in charge of all the logistics and oversee the planning of the patient's care regimen. The case manager needs to be a very organized, direct individual to stay on top of all the moving parts of a patient's care plan.
Visit nurses: the visit nurse is the daily nurse that is thought of when you picture an outpatient hospice situation. The visit nurse is the one going to the patient's home or room in an inpatient hospice facility to check up on them and provide daily medical attention. They are the most hands on of all the nurses, and probably the one who will get to know the patient and their family the best. The will make daily visits to the patient and will tend to any daily treatments like administering medication, wound dressing, physical therapy, or any other daily medical issues that need tending to. Visit nurses are potentially the most important to the patient and their family. Not only do they provide the necessary medical care for the patient, but they provide a constant support and presence which is very comforting to them.
Triage nurses: the triage nurse is available for any emergency care the patient may require. They will be able to provide more intensive medical care than the visit nurse can, and are able to be on call to address any serious medical concerns that the visit nurse can't deal with. In an ideal situation, the triage nurse is never needed, but in real life with terminal patients there are usually some critical situations that require the triage nurse. Sometimes the patient's condition may be so bad that even in an outpatient plan they will need to be placed in a temporary inpatient care section of a hospital to receive the level of medical attention they require. 
Hospital liaisons: the hospital liason's job is basically what it sounds like. They act as the middleman between the hospital, the hospice program, and the patient and their family. They know all the hospice organizations in the area so they can recommend the best one for each patient's specific needs. They help keep the relationship between the hospital and the hospice program stable and ensure smooth communication to avoid misunderstandings. They also work closely with the patient and their family so they understand the process of enrolling in hospice care and to ensure all their needs are communicated and met by the hospice team.
These are the main specialities of hospice nurses, but there may be more nurses, depending on the patient's needs or the doctor's preferences. You can go to these websites for more information on the role of a hospice nurse and understanding hospice nurse skills. 
While the specific duties of hospice nursing will vary depending on what their specialty is, how much help they have, and the needs of their patient, there is one constant across all hospice and palliative nurses: compassion. One of the most important aspects to being a nurse in general, as well as an end of life care nurse is how gentle and understanding they can be with their patients. While the hospice team will have a therapist and a religious counselor, the patient and the family will often look to the nurses to get support and reassurance. The nurses are the ones with the most contact, and it will be the easiest for the patient and the family to build trust with them. As a result, the family will be turning to the nurses for comfort. A good nurse has to know how to provide both medical care and emotional support.
How is a hospice nurse different from a caregiver?
While hospice nursing can be considered caregiving, not all caregivers can be considered hospice nurses. A registered nurse requires years of training and developing skills. Obviously some caregivers have years of specialized experience, but not all. It doesn't take much to be considered a caregiver. In a hospice situation, if the patient is staying at home with family, then a family member or a loved one is considered the primary caregiver. A hospice nurse is a registered nurse who had to go through schooling and has experience in nursing.
Hospice nursing can fall under the category of caregiver, but it requires years of specialization, while being a caregiver only requires taking care of another person. Boht have an important place in a hospice care plan, and both are crucial to the patient, but one requires much more specialization to be able to provide the medical attention that is needed, and one simply requires the person to be a constant support, physically and emotionally, to the patient.
How do you become a hospice nurse?
There are several nursing programs you can enter to begin your schooling for being a hospice nurse. Depending on the type of hospice or palliative nurse you are aiming to become, there are certain educational requirements.
In order to be a certified hospice and palliative nursing assistant (CHPNA) you are required to have a high school diploma or GED. You must also have at least 500 hours within the past year, or 1,000 hours within the past 2 years, of experience as a hospice and palliative nursing assistant under a registered nurse in the United States.
In order to be a certified hospice and palliative licensed nurse (CHPLN), you must have attended a college or university and received an ADN or a BSN, or you need to have graduated from a state-approved program in vocational nursing. After this education, you need to be a licensed registered nurse or a licensed vocational (practical) nurse in residence, and have 2 years or more of related experience under your belt.
In order to be a certified hospice and palliative nurse (CHPN), you need to have earned an ADN or BSN from a college or university. You need to be a licensed registered nurse in residence, and you need to have at least 2 years of related care settings.
In order to be an advanced certified hospice and palliative nurse (ACHPN), you need to have earned either a master's degree or doctorate in an advanced practice nursing program that includes both clinical and didactic segments. You also need to have a current unrestricted active registered nurse license in the US. On top of this, you need to be a functioning nurse practitioner (NP), or a clinical nurse specialist (CNS). Once you have either 500 hours in the past year, or 1,000 hours in the past 2 years, of experience in hospice and palliative nursing practice, you can apply to take the ACHPN exam.
For more information, head to this website on becoming a hospice nurse.  
How much does a hospice nurse make?
The annual hospice nurse salary in the US varies by state, but it can range from about $63,000 to almost $92,000 a year. Specific wages and benefits will vary between hospice companies.