As our society ages, the need for support for the aged becomes critical.
In addition to providing physical support, including help with daily chores and activities requiring dexterity, we need to consider the emotional and social needs of our aging population. Isolation increases the risk of anxiety and depression, which can impact brain plasticity and the ability to focus. Senior living support is crucial.
If the older people in your life need extra help, it will likely come in one of two ways. Either help will need to be brought into their homes, or they will need to move into a facility that can provide the necessary help. Below are several issues to consider when determining the best course of action.
Costs
The cost of assisted living and nursing home support is highly dependent on where you live. As a general rule, nursing home care in the United States can cost more than $80,000 per year. Your home state may be more or less expensive.
Assisted residential facilities generally offer less monitoring and cost less. One of the great benefits to assisted residential facility placement is that your loved one can move more easily from assisted living to skilled nursing care if that becomes necessary.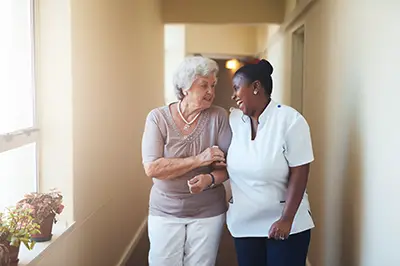 Depending on the level of help needed, in-home care is generally less expensive until 24/7 support is needed. At that level of assistance, an assisted residential facility is generally a better option.
For seniors who don't need 24/7 help, in home assistance is generally more cost effective, but some seniors may find this intrusive. Luckily, senior care comes in many forms and is quite flexible. If your loved one is interested, bring them in on interviews to make sure their support staff is appropriate.
When deciding on the level of senior care necessary, it's critical to act early. Many seniors prefer to age in place and are capable of it with a small amount of in-home help. For example, hiring someone to go in once a week to clean and do laundry greatly lessens the risk of injury caused by a fall or strain. Getting groceries and medications delivered instead of risking a drive on winter roads is an excellent investment for a portion of the year.
Social Structure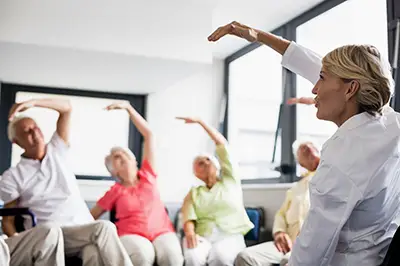 Assisted residential facilities do an excellent job of providing daily structure and social support for senior living. In addition to social connections at meals, many seniors enjoy occupational therapy and exercise classes, helping them to stay active. Social connections are also easier to build and maintain in an such a facility.
Many in-home care professionals offer companionship as well as physical assistance with daily living. In addition, there are in-home care agencies that offer transportation as part of their services. If your senior loved one no longer drives, hiring an assistant who comes in a few times a week to provide cleaning services and a lift to visit a friend can help your loved one stay engaged and connected. Flexibility is one of the greatest benefits of hiring an in-home professional.
Finally, if you're working with a senior loved one to try to provide more social support, be sure to check into senior centers in your area. Many of these no- or low-cost organizations offer transportation to social events and classes.
Insurance
Long-term care insurance is available to protect against the costs of nursing home support. However, these premiums can be costly and may go up over time.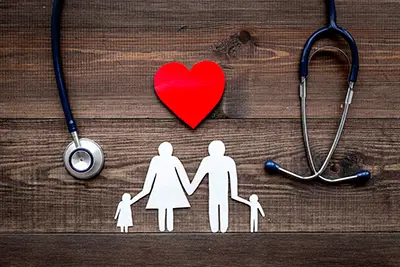 There are other forms of insurance you can invest in to protect both yourself and your senior loved ones from the risks of aging. Maintaining a healthy body and a healthy diet is a very good way to make aging in place at home easier and more likely. Additionally, keeping up on physical exams will help you catch any illnesses or chronic conditions early and make staying in the home more likely.
It is also crucial to monitor the condition of your loved ones and act early. If you notice that Dad is having some balance issues, schedule a physical to check out any health concerns and hire someone to clean out the gutters. If Mom is struggling with back problems, consider a senior yoga or tai chi course and hire someone to do the laundry. Injuries during the act of daily living can be catastrophic.
Your loved ones may not be excited to give up tasks they've done by themselves for their whole lives, but many times an injury or fall can make aging at home impossible. Preventing injuries is a critical step in helping your loved ones age in place, at home.
Finding Help and Making Hiring Decisions
Should your loved one need or choose to move into an assisted residential facility, your hiring decisions are done. Unless you have a specific problem with a member of staff, you will have little control over those who provide nursing care and health monitoring.
Hiring in-home help can be as simple as hiring a homecare agency to provide the required assistance.
There are many benefits to working with professional care agencies for this help, including: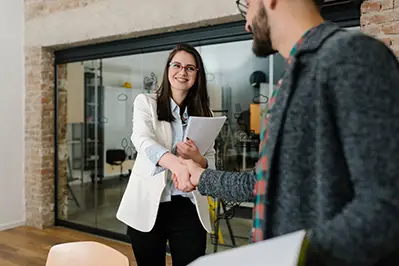 agency provides the training for their employees

agency provides insurance should their employee be injured

agency handles unemployment insurance for their employees

agency handles all tax documentation and filings for their employees
Working with an in home aide who's being supervised and trained by an agency professional greatly reduces your burden. Additionally, should the assistant not work well with your loved one, you don't have to worry about hiring and firing; that is the responsibility of the hiring agency. Interviews, background checks and any disciplinary actions are not your job.
Many in home assistants offer light housekeeping and meal preparation as part of their duties, as well as companionship and some transportation. Of course, if the help your loved one needs is simple, you may be able to cobble together a crew of folks to clean the house or take care of the lawn. However, hiring and firing become your responsibility.
Final Thoughts
Being proactive about bringing in in-home care for your loved one is an excellent first step in helping them age in place. Most seniors prefer the chance to stay in their homes for as long as possible. Providing basic assistance through a homecare agency for some of life's heavier lifting can make this possible.