Organization is key when giving senior care. When one is managing elderly people, such as aging parents, adequate preparation is vital as it gives you control over unexpected surprises.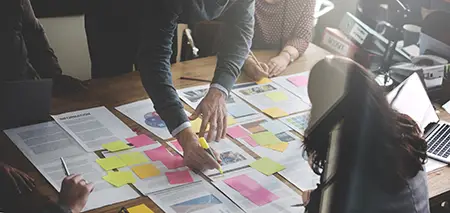 As such, whether you are a sole caregiver, a senior care facility, or a home care agency, staying organized will help you save money, time, energy, and undue stress.
When you are coordinating with other caregivers, organization is especially important as it allows you to have clear lines of communication to ensure that your loved one is well taken care of. Thus, having a daily schedule in addition to a list of to-do things in your file plus an emergency plan will allow you to avoid unnecessary stress.
This article will discuss the various organizational tips that elderly care providers, in-home care facilities, and unpaid caregivers can use to make their jobs much more efficient.
1. Have a Medical Management System
The typical method used by caregivers to schedule medications and prescriptions for their patients is through the use of medication organizers that arrange pills by certain times of day.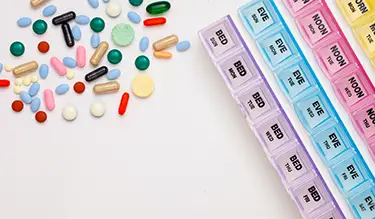 While this is useful for a few sets of medications for a few people, it poses challenges if the patient has a number of different medicines they need to take. Moreover, other medical information such as insurance files and refill dates can be hard to track using this simple method.
Using an electronic calendar, instead, will help you overcome this obstacle as it will send you alerts whenever you need to carry out a certain task such as refill their pills or the specific times you should give particular medicines in addition to their prescriptions.
Moreover, you could also look into med synch (medication synchronization), which is a system whereby a doctor or pharmacy consolidates refill times so that you can pick up their prescriptions on the same day.
2. Look For Products That Assist With Elder Care
Every day, there are products being designed to help the senior with their day to day activities.
For instance, most elderly people take their time finishing their food. Chances are they are usually unable to finish it due to the fact that it becomes cold when they are hardly halfway.
Innovative solutions such as covered plates keep the food warm much longer so that the individual can enjoy their food regardless of how long they take to finish it.
Another example is the two-handled mug. This mug is able to prevent spillages and possible embarrassment for the senior as they are able to handle it better.
The idea here is to look for common problems that you face during caregiving and looking for simple solutions. Today, there is a solution for almost everything. A quick Google search will surprise you.
3. Prepare For Emergencies
Often, emergencies are a cause for panic. And during panic, you are unable to make rational decisions. To avoid this, it is always important to look ahead.
This involves contemplating on the various unlikely scenarios that can affect your ability to give proper care to your patient or situations that can compromise their comfort or health.
Write them down and then have a contingency plan for each, and file it. Thus, in the chance that the event occurs, you will have a plan of action ready to deal with the situation.
In addition, you may want to consult with your elderly clients about long-term care insurance. Long-term care insurance is a product which is sold to individuals, to help pay for the costs of long-term care.
4. Journal Your Patient's Needs
Writing down a list of all the needs and requirements of the senior you are taking care of might come in handy when you least expect it. This should include things such as their pills, meals, and other crucial items. It is important not to rely on just physical files because these can easily get lost. You might also find yourself in a situation where you have to pass over your caregiving duties to someone else abruptly. A list will make that process a lot easier. Additionally, it will help you answer questions during their appointment with the doctor.
5. Have Your Own Journal
Journaling has been proven to be one of the best relieving frustrations.
Caregiving can be a stressful job as you have to set your emotions aside to ensure that your loved one is comfortable. You might be having a bad day but you still need to keep your smile on so you can brighten their day.
Bottling up these emotions, however, is the ultimate recipe for stress, depression, or mental health problems. If you are not in a position to talk to someone about your feelings, journaling them is an excellent way of letting them out so as to maintain your mental health.
Apart from your feelings, also write down your goals and aspirations as well as things you think would help you perform your job better.
6. Cut the Clutter
When caring for a senior, clutter quickly piles up. This ranges from bills and medical paperwork to items that the individual needs to make their life easier such as mobility aids and cushions. Since most of these things are used on a daily basis, you might be tempted to let them lie at any point in the room, instead of putting them back into the closet.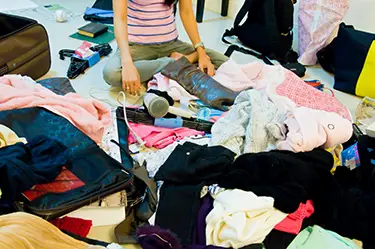 However, this disorganization might bring you frustration in the event of an emergency. Moreover, the room will seem smaller due to the inefficient use of space while finding things will be difficult.
An organization system is important as it allows you to know where a particular thing is when you need it. Moreover, when you declutter the space, you will feel as if you have decluttered your mind too. Evaluate all of the utilities you have and put the ones that are rarely used in the closet. Find a proper system for your paperwork that allows you to access the relevant documents when you need them.
7. Anticipate Their Future Needs
Unfortunately, the typical elderly person has a weak or compromised immune system. This means that they will have a hard time getting better from illnesses. As much as you might be doing your best, coming to terms with their vulnerability will help you make better plans.
As such, learn about their medical history so that you know what health problems you can anticipate. This knowledge will help you be better prepared for any medical surprise that might be thrown your way.
8. Do Things You Enjoy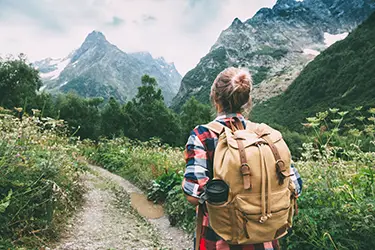 While caregiving is a full-time job, you need to allow yourself some enjoyment in the process. For instance, you can be listening to the music you enjoy while working, read your favorite book while they are sleeping, or get online and chat with friends when they are having their meals.
The importance of a good organization system is that it allows you to have moments to do these things. Caring for yourself ensures that you are constantly in a stable and happy emotional state that allows you to take good care of others.
In-home care providers, senior care resident facilities, and unpaid caregivers have one of the most demanding jobs in the world. Caring for our aging parents is a job that needs to be handled delicately to ensure they have what they need to make their twilight years comfortable. Unfortunately, disorganization can come in the way of doing that effectively.