Learn more about how you can help your loved ones with in home care.
Many seniors across the country desire to age in place in their own homes. Some seniors develop certain health conditions that make it difficult to live at home alone. Sometimes the senior's adult children or another family member become responsible for their care at some point. If the senior begins to need more assistance with their activities of daily living, the senior or their loved ones might begin to think about hiring a caregiver.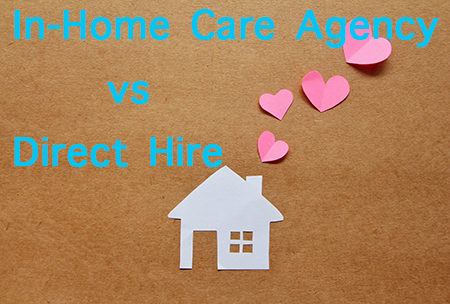 Coming to the decision that the senior will need more care is difficult enough. It can be challenging for seniors or their family members to choose whether to use the care services offered by senior care agencies or to hire caregivers direct by finding a suitable private home care aide instead.
Families might have differing ideas regarding what they expect from their hired caregivers. This means that everyone's home health definition might be very different when compared to others. Typically, the general home health definition refers to health/medical care provided in a home setting.
There are levels of healthcare positions such as professional nursing care by registered nurses, certified nursing assistants or aides able to perform basic activities of daily living assistance and personal home companions sometimes found through employ agent websites.
There are some good reasons why many individuals choose an in-home care agency vs directly hiring a caregiver. Below are some essential pros and cons to each scenario that anyone faced with this important decision should carefully consider.
Hiring Through a Home Health Agency
There are a number of huge benefits that hiring someone to perform home care through an accredited home health agency can bring.
Pros:
Larger Qualified Employee Pool

Agencies Typically Handle All Background Screenings, References Checks, Payroll Paperwork & Tax Requirements

Many Home Care Agencies Provide Employee Training, Certification Requirements &

Agencies Are Able to Provide Backup Caregivers if Your Regular Home Caregiver Calls Off Work or Takes a Vacation

Some Home Care Agencies Handle Any Legal Matters & Insurances like Theft, Bonding & More
Cons:
Costs – While Home Care Agencies Provide Great Services, the Price is Higher




& Most Families Feel It's Worth It

Time Minimum Requirements – Most Agencies Require at Least 4 Hour Shifts

Private Individuals Don't Have Some Employee Information that Employers Can Access
Hiring a Private Caregiver
Some families decide to pursue hiring a private caregiver for a number of reasons. This might be a good fit, but individuals need to understand all of the care choices and necessary effort to make an informed decision.
Pros:
Flexibility of Hours Worked Might Be Better

Costs Can Seem Lower at First

Greater Control of Who is Hired, Schedule Requirements & Job Duties
Cons:
Responsible for Finding & Hiring Selected Caregiver Positions

Family Also Responsible for Background Checks, Tax Requirements, Payroll &




Other Time Consuming Details

Difficult to Coordinate Care Schedules

Hard to Find Suitable Backup Care When Regular Caregiver is Sick or Taking a Vacation
Different Types of Care for Your Senior
Before trying to hire a caregiver, it is crucial to determine exactly what type of care is needed or desired for your senior.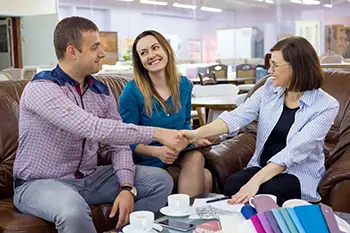 Some families might only need someone to sit with their relative like a companion or personal care assistant. These individuals likely won't have the required training that certified nursing assistants have.
Another thing to consider is the number of hours that the caregiver will be responsible to work. Hiring someone to be a personal companion might be able to run errands,