Following a hospital discharge, a staggering 1 in 5 elderly patients will be readmitted within one month.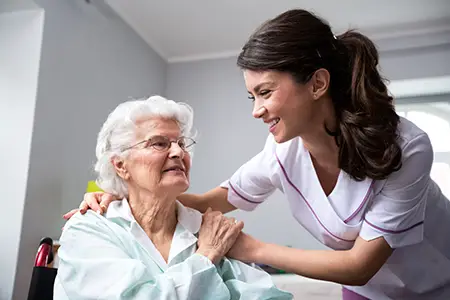 Medicare seeks to lower these high 30 day readmission rates by encouraging home based care from qualified home care agencies in an effort to reduce avoidable readmissions and improve overall care outcomes.
There are many serious known risks of hospitalization for older patients that are concerning. These include hospital acquired infections, falls, changes in mental status, delirium and a noteworthy decline in overall patient function. Healthcare systems can significantly lower these costly high readmission rates, lower morbidity numbers and improve quality of care simply by implementing post acute care for eligible seniors from home based care agencies.
Recent studies show that in-home care reduces hospital readmission rates. Here's why greater care coordination and utilization of hospitalization at home care services rather than sending patients to long term care facilities is working to reduce readmissions.
What is the Current Readmission Definition that Medicare Uses?
The term "hospitalization at home" is considered the "standard of care" in European countries and Australia. This innovative healthcare concept has been around for 20 years or more. The reason why this has not been widely embraced in the United States is that there was no way to bill Medicare for these healthcare costs.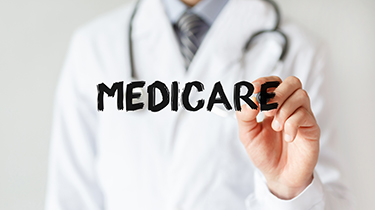 Back in 2017, the Department of Health and Human Services created a group of healthcare professionals called the Physician-Focused Payment Model Technical Advisory Committee. This group recommended an important alternative payment model that combined provided at home post acute care for 30 days as preferable post hospital care transitions in part to lower hospital readmission statistics.
The CMS readmission program, called Hospital Readmission Reduction Program or HRRP, is a value-based purchasing program for Medicare that can drastically reduce important payments made to hospitals that show excessive higher avoidable readmissions. This process is designed to improve the quality of care by studying measurable care outcomes and encouraging more care transitions by offering greater payment amounts by Medicare for home care agencies.
How Care Agencies Are Impacted by Medicare's 30 Day Readmission Reduction Program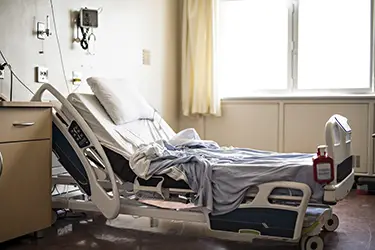 Since Medicare is the predominant method of healthcare insurance for aging seniors, healthcare systems are challenged to understand the implications of the readmission definition. Health systems must make changes to avoid losing this large payment provider's monetary reimbursements for expensive medical care and other health services.
Each patient should have a comprehensive and holistic care plan that is carefully coordinated with all members and disciplines of the health care team to ensure better care quality and patient outcomes. Home based healthcare is expected to rise higher as care agencies adapt to these changes by hiring more healthcare professionals such as physical and occupational therapists, social workers, nurses and certified nursing assistants.
What Are Some Avoidable Readmission Scenarios?
Medicare has listed some broad avoidable readmission scenarios like stable congestive heart failure patients and patients with pneumonia. Other scenarios include recovery from heart failure, strokes, surgery and accidents.
Handled appropriately, many of the above mentioned patient conditions can be effectively treated at home with the proper home care services. Studies have shown that most elderly patients do better at home rather than being admitted to a long term care facility or hospital.
Important Aging At Home and Health Care Considerations
Every patient and caregiver should carefully review some important aging at home and health care related considerations. Before determining if home care based services are right for you, your senior family member or patient, there are some basic things to take into account.
These include the following:
Overall Health of the Patient
Access to Family or Community Support Networks
Home Environment Conditions – Safety, Fall Hazards & Accessibility Needs
Whether Condition is Temporary or Permanent
Need for Medical Equipment & Treatments
Access to Nutritious Foods
A patient must meet certain criteria to be safely treated in the home. Basically, the patient should be ill enough to require hospitalization and related treatments but well enough to receive this necessary treatment at home.
There are a number of community services that have developed due to the increase in sicker patients being cared for in the home setting. Some recent studies have shown that patients who receive a service such as Meals on Wheels and other nutritious meal delivery services show marked improvement in their health condition and well being.
A patient who has suffered a recent heart failure event might not be up to cooking healthy meals, but they often do better health-wise if they recover at home. Simply hooking the senior patient up with meal deliveries can help to reduce readmissions significantly.
How a Patient and Caregiver Should Prepare for an Upcoming Hospital Discharge
When someone is hospitalized, both the patient and caregiver should begin preparing for an upcoming hospital discharge as soon as possible to improve the patient's chances for a successful home related recovery or care plan.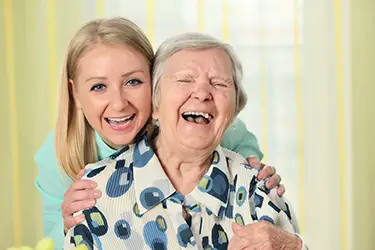 Hospital personnel are used to this fast-action discharge preparation measures as the vast majority of hospital patients do the majority of their care at home these days.
The patient, his/her family members, doctors, nurses and after discharge care providers all should coordinate their plan of care actions well in advance of an upcoming discharge time. The hospital team will have a social worker, nurse educator and rehab specialists to discuss, review and provide any necessary teaching that the patient and their family members need. These professionals will also setup after discharge treatments, therapies and medical equipment delivery as well.
Reasons Why an Individualized Care Plan & Care Coordination Can Reduce Readmissions
There are some practical reasons why having an individualized or holistic plan of care with precise care coordination of all care team members can dramatically reduce readmission rates to hospitals or long term skilled care facilities.
A patient diagnosed with congestive heart failure can be a candidate for at home post acute care if they are stable enough for discharge. In order for this to work, the hospital professionals will contact the appropriate home care agency to setup a detailed and personalized plan of care designed to meet each patient's and their family's unique needs and healthcare requirements.
How Home Care Agencies Can Prevent CMS Readmission Penalties
Home care agencies can prevent CMS readmission penalties by increasing the number of advanced level trained healthcare professionals to their staff such as registered nurses. These nurses can oversee nursing assistants, provide hospital-grade nursing care and treatments as well as coordinate with other team members like rehabilitation specialists and social workers.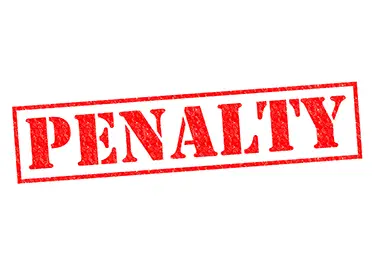 Home care companies are also implementing convenient, fast and effective new technologies like free apps that can keep all of the team members and the patient's family members updated regarding the patient's condition in real time.
Electronic medical records and databases are other tools that care providers are using to stay informed and connected for better continuity of patient care and improvement in the quality of care for each patient.
More physicians are using telemedicine technologies that allow them to see and communicate with patients using a computer monitor. Family physicians and other specialists are using these cutting-edge apps and technologies to stay connected with everyone involved in the patient's care.
Learn more about in-home care at https://www.inhomecare.com.