Statistics tell us that 1 in every 3 seniors will fall each year.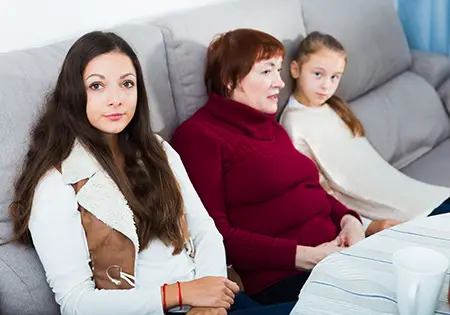 Other studies are indicating that just a little over a third of the aging population over the age of 65 are affected by falls every year. Since 90% of seniors prefer to remain in their own homes as they become older, these fall risks increase as well. A high six of every ten fall incidents involving elders happens in a home environment. The risk of falling continues to increase every year. Only about half of the seniors who do fall report the incident to their doctor.
In this article, we will cover how to promote fall safety for seniors, how to report neglect or fear of falls, and what causes an increased risk of falling for seniors.
Why Do So Many Seniors Neglect to Report or Fear Falls?
By age 85, the real risk of falling is a serious health and safety concern.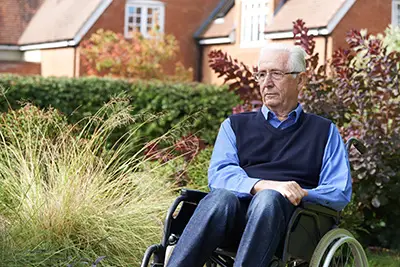 Serious injuries like cuts, contusions, bruises, head injuries, broken hips and other bones are common in seniors living at home. Comas, internal organ damage and even death can result following a fall. It is very common for seniors that have already experienced one fall to develop a true fear of falling that often causes them to avoid regular physical activity that they were proficient at before the fall incident. This fear should be promptly addressed, as a person's future fall risks are higher after each one. It is better to improve home safely to prevent fall incidents from happening in the first place.
How Does Age Relate to Increased Fall Risks?
Seniors can become more prone to falls due to several reasons.
Age can increase the chances of developing health conditions known to affect balance, vision, body strength, bone density, muscle coordination, normal movement and more. As humans age, hormones change and issues with digestion, metabolism and the endocrine system makes it easier to then develop vitamin deficiencies and other malnutrition issues. Lack of vitamin D can lead to bone density loss which increases risks of bone breaks should the individual fall.
There are some highly-effective senior fall prevention tips that can help prevent fall events from occurring. Learn how to promote fall safety for seniors living alone or in your home. Some fantastic preventative senior fall safety tips follow:
Simple Home Improvement Projects for Prevention of Senior Falls
There are a number of easy and low-cost ways to make the home environment safer for senior loved ones. Keeping the home free of clutter, and making needed items accessible and easy-to-reach for seniors can go a long way in senior fall prevention efforts. Living on one level is preferable than chancing falls on stairs. Basement and attic steps are often steep, dark and slippery. Older homes are prone to a number of fall risk areas.
Install Non-Slip Surfaces in Areas that the Senior Lives In

Carpeting that is thick, padded and in good condition can lower fall risks. Replace any un-backed, frayed or otherwise hazardous carpeting, throw rugs and other area rugs with ones that are backed with anti-skid rubber or other material. Carpet steps or install non-slip traction strips on every stair and landing areas. Ensure that the railing is safe, the proper height and otherwise in good repair.
Consider Safer New Flooring Options in High-Risk Areas
Natural bamboo and cork flooring make excellent choices for safe walking surfaces.
These are terrific in bathrooms and kitchens where the floors can become slippery due to spills, splashed water and entryway points. Pay attention to door entrances as wet snow, ice and rain-soaked outside debris can be tracked inside when people or pets enter.
Keep in mind that many tiles, linoleum and other common floor materials can become dangerous for older individuals. There are some ingenious newer flooring options that have built-in traction grooves right onto the surfaces.
Bathroom Risks to Consider for Fall Prevention
Bathrooms present a major challenge for seniors. The above flooring options should also be considered. In addition, sturdy grab bars should be installed inside tub/showers, beside toilets or as a floor-to-ceiling grab pole. These grab bars and other devices can help elders to safely stand, lean or sit without the aids breaking under the weight.
There are some special bathtub and/or shower fall risks to address. Installing a special walk-in bathtub with/or without a shower can substantially make the space safer for elders. These typically don't have a curb edge that can be easily tripped over. Investigate non-slip surfaces that come with adult or specialty baths/showers that provide a bottom traction surface for added safe use. Otherwise, get bath/shower mats designed to stick firm.
Other handy bathroom improvements include:
Bath/Shower Chair, Stool or Bench – be sure to check weight limitation, sturdiness, space limitations

Bathroom Organizers – shower caddies, easy-reach containers, stacking shelves and rolling carts w wheel-locks

Consider Sink that's Wall Mounted

Try Recessed Shelves, Grip Bars and Raised Toilet Seats

Check-Out Portable Commodes, Toilet Frame Grab Bars
How to Make the Kitchen Safe for Elders
There can be many risks in the kitchen that could cause a serious fall. Consider customizing or redoing the cabinets to ensure regularly used items are at the senior's easy-reach-and-access. Falls have occurred due to seniors standing on chairs to reach higher cabinets, tops of refrigerators and tall shelves. Find a place for smaller kitchen appliances used daily.
Other concerns to check:
Frayed Cords on All Appliances – check stove, fridge, deep freezer

Check all Electrical Outlets – have a professional electrician checkout the house if senior lives alone in older home

Make Sure Fire Alarms/Smoke/CO2 Detectors Working, Change Batteries

Have Clear Stove-top, Purchase Easy-to-Operate Fire Extinguishers or Sprays
What to Have the Doctor Assess and Check
Seniors should have regular health exams by their family physicians. Caregivers should make a list of things regarding the senior's risk of falling, reporting fall suspicions and checking medications for side effects affecting ambulation, balance and other issues.
Inquire about any new movement, loss of mobility, fear of falling concerns, changes in physical activity levels and ask for a thorough evaluation to ensure safe ambulation and movement. A physical therapist might be helpful, and this is the time to ask about walking assist devices like walkers, canes or wheelchairs if senior is becoming tired or unsteady ambulating.
Always inform the elder's doctors and other healthcare providers of any new medications or changes even over-the-counter ones. Medication side-effects are a huge cause of falls in the elderly.
With some time, preparation and proper precautions, the risks of falls for seniors living in your home or alone can be dramatically reduced. Visit InHomeCare.com for more senior fall prevention tricks and strategies.