Finding the right type of caregiver for your elderly or disabled loved one can be a challenging and intensive process, and you may not know where to begin.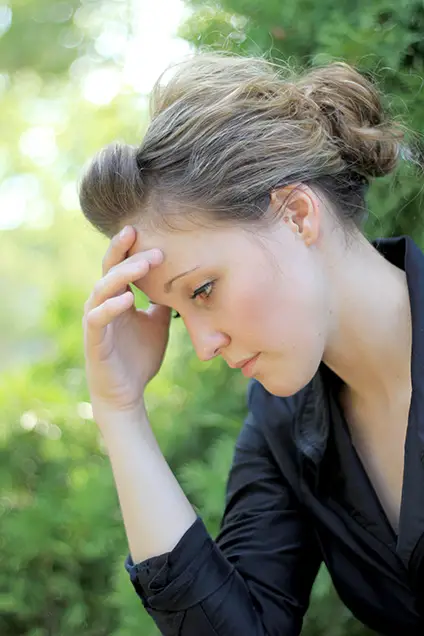 So, what does what does caregiver mean?
A caregiver is someone who assumes the responsibilities involved with the primary care for an individual who is no longer able to care for themselves as they once did. They can perform various tasks, such as bathing, administering medication, housekeeping, meal preparation, and driving patients to various places, such as doctor's appointments, and the grocery store.
Often, we are not able to provide the level of care that our loved ones need. This is especially true if they require medical assistance. This is why many people seek out the help of professionals who are trained to assist the elderly and disabled. They are more well equipped and able to help in ways that many of us are not knowledgeable enough to do on our own.
There are typically many factors you need to take into consideration, such as finances, insurance, and the level of care needed. This will require you to conduct in-depth research in order to obtain a deeper understanding of caregiving and its inner-workings. Since there are so many options and such a vast amount of information available about the subject, it can be easy to second guess yourself or think that you have potentially made the wrong decision. Luckily, there are many ways you can prepare yourself for the decision-making process and become more well-informed and involved. Some of the most important things you should ask yourself are what are the qualities of a good caregiver and what is considered nursing home neglect.
The following information provides a closer look at the various factors to consider when looking for a new caregiver, indicators that the path you have chosen may not be ideal, and how to remedy the situation:
Red Flags To Watch For
Unfortunately, there are some bad nursing homes out there. Therefore, you will need to familiarize yourself with signs of nursing home abuse. Often, if your loved one is being neglected or mistreated, there will be indicators that you need to watch out for. Some examples of mental and emotional signs of abuse include social withdrawal and changes in mood or behavior. There may also be physical signs, such as weight loss, bedsores, and bruises. If you notice any of these characteristics, it is likely that you have hired the wrong caregiver, and it may be time to find out how to change nursing homes or how to get a new caregiver.
Conduct Thorough Research
The power of research should not be underestimated when making such an important decision. In fact, conducting the proper research will allow you to get a better understanding of caregiving facilities as well as companies that connect you with in-home health aids. Reading reviews can be especially beneficial because they give you access to first-hand experiences of other customers. Negative reviews can be signs of nursing home abuse or just bad nursing homes in general. If other customers are going out of their way to post their negative experiences with a company, you may want to steer clear of them and look elsewhere. You may also want to research how to be a good caregiver tips, what would make you a good caregiver, and what are the qualities of a good caregiver. This will let you know what attributes you should be looking for in the people you hire.
What Is Considered Abuse?
Understanding what is considered nursing home neglect should be a key part of your research. Some of the most prevalent types of elder abuse committed by caregivers include neglect and exploitation as well as mental, physical, and sexual abuse. Elder neglect can take many various different forms. For example, caregivers may avoid giving the patient the necessary attention or care that they need. They may miss feeding them meals, which can lead to malnutrition. They may also avoid changing an incontinent patient, which can have serious negative health implications. Lastly, neglect may also include refusing to interact with the patient and giving them the attention they need, which can lead to a negative impact on their mental and emotional health.
Abuse can include physically or sexually harming the patient or causing some sort of psychological damage through various behaviors, such as being verbally abusive. Typically, exploitation involves stealing from patience or conning them into giving out money or favors. These types of abuse can be harder to detect because there are often no physical symptoms, such as sores and bruises. Therefore, it will require you to pay close attention to details and stay involved in your loved one's day-to-day lives. Some indicators that your loved one is being financially exploited include missing cash, checks, credit or debit cards, and other important belongings. They may also have unusual activity on their bank accounts. Keeping a close eye on their finances, bank account statements, and belongings can help you to detect fraudulent activities.
The Steps You Should Take Once You Suspect Or Have Discovered Abuse
If you have proof of neglect or abuse, you should report it. There are many laws in place to help protect the elderly and reporting the behaviors can help to protect other defenseless elderly people from suffering in the future. Once you have reported the abuse, it will likely be investigated by a third party. Usually, they will conduct thorough interviews and medical exams. You may also want to consider hiring a lawyer to assist you. They will be more informed about the process and will be able to guide you in the right direction. If you don't have the sufficient evidence to prove your claims, you should still consider finding new caregivers and immediately finding a safe place for your loved one in case your suspicions are correct. In instances like this, it is always better to be safe than sorry.
Overall, it is important to find the right fit for your loved one. As your loved ones age and are unable to care for themselves, they become your responsibility. You should always strive to advocate for them and work diligently to ensure that their later years are as comfortable and positive as possible. It is important to understand that elder abuse is a common issue, it can sometimes be hard to detect, and, unfortunately, many people have hired the wrong caregiver. It can take some time to find the right person or company. In the meantime, you may have to care for your loved one yourself. Being properly prepared and well-informed can help you to shoulder some of the responsibility. Just ask yourself what does caregiver mean and what would make you a good caregiver. Lastly, you can research how to be a good caregiver tips to ensure you are up for the ask as you find out how to get a new caregiver or how to change nursing homes.