Elders who have been abused have a 300% higher risk of early death when compared to those who have not been mistreated.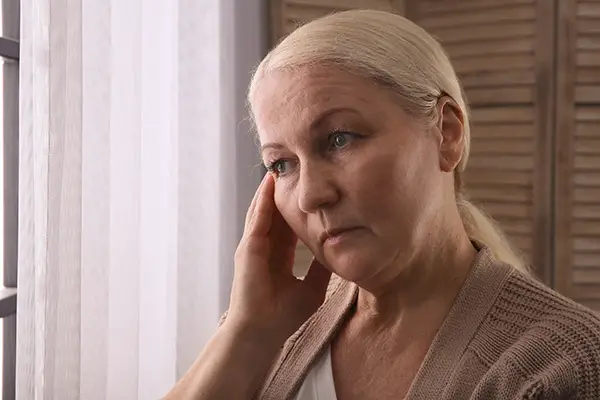 Elder abuse includes emotional abuse, sexual abuse, exploitation, physical abuse, neglect, and abandonment. Anyone could be a perpetrator, from children, other family members, and spouses, to staff at assisted living, nursing homes, and other facilities.
In this article, we provide the facts related to elder abuse, the top 10 ways to reduce the abuse of elders, and how you can help protect the senior in your life from being an abuse victim.
Let's begin.
The Facts
According to the American Psychological Association, around 2 million seniors are victims of financial, psychological, and physical abuse, as well as other forms of abuse.
For every report of elderly abuse, five others go unreported. According to that statistic, the estimated number of cases of elder abuse are likely even higher than the 2 million figure.
According to the National Committee For The Prevention Of Elder Abuse, about 5% of the older population has suffered from some kind of abuse.
Only one out of every 25 cases of financial exploitation of a senior is reported.
The most recent study in 2018, states that 7-10% of the elderly suffered from at least one episode of abuse within the past year.The population of seniors inside the U.S. is constantly expanding, therefore the issues related to elder abuse will expand as well.
The only way to prevent victimization of the elderly in our society, we must educate ourselves on the topic of elder abuse. In addition, we must actively raise awareness for this issue, as it will help curb neglect or abuse from occurring to elders.
Top 10 Ways to Reduce Elder Abuse
It is important to remember that there are various causes that can lead to elder abuse, including senior living facilities being understaffed or personal problems amongst caretakers. That said, if we actively work on understanding the various ways to reduce rates of elder abuse, we can help to prevent it from happening in the future.
10 Ways to Reduce Elder Abuse:
Keep in close contact with the elders in your life.

Friends and family members may be able to help prevent elder abuse by looking out for changes that may indicate abuse.

Encourage elders to stay active.

When elders remain active in their old age, their life is prolonged and they will be less vulnerable to elder abuse.

Do not isolate elders.

Isolation or neglect can result in depression and loneliness, increasing the chances of abuse.

Never house elders with individuals who are known to be violent or abusive.

When someone has a history of violence, it is often repeated, especially when someone near them is vulnerable.

Be cautious of friends or caregivers who need financial assistance, or individuals who have issues with illegal drugs.

It is possible for people of that nature to manipulate an elder, or to steal from them.

Allow elders to be aware of their own financial situation.

Even if the elder requires the assistance of a trusted relative to manage their money, ultimately they should be the sole person in control of their finances.

Motivate elderly to attend community gatherings or religious services.

It is important for an elder to be able to stay in touch with things that have been meaningful to them throughout their life.

Educate and warn elders to be watchful of solicitations from the internet, telephone, or mail.

Unfortunately, there are many scams that are designed to target elderly individuals and steal their money.

Do not allow a Caretaker or family member access to an elder's will.

Family or not, these people may put an elder at risk for financial exploitation.
Make sure background checks and drug screenings are performed on any potential caregiver before hire.

These tests should be easily passed by a responsible, trustworthy senior caregiver.
If you, or someone you love, is concerned that they may have become a victim of any form of elder abuse, find an Eldercare Provider at 1-800-677-1116 (where you will be connected with your local services).
How can I protect a senior in my life from becoming an abuse victim?
There are certain risk factors to identify when abuse of an elderly loved one is occuring. By learning these risk factors, you stand a higher chance of preventing any form of abuse – hopefully before it ever occurs.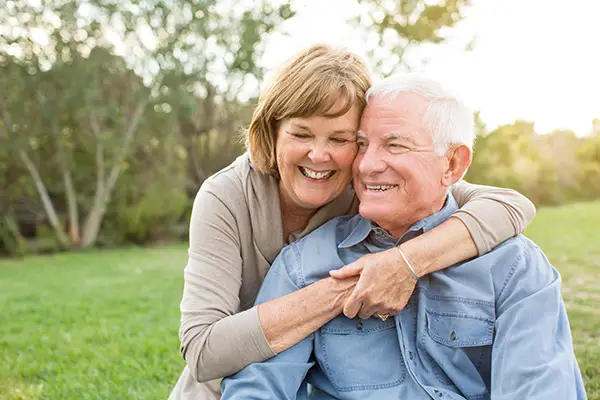 Here are a few steps you can take to keep your loved one safe:
If you are a senior Caregiver, only leave your patients with trusted individuals who can provide additional care when you are becoming overly stressed or need to take a break.

Do your best to avoid becoming overwhelmed. When you are overburdened while caring for a relative, it is more likely that you'll become the perpetrator of elder abuse yourself.

If you have a loved one who is living in a nursing facility, it is important to stay as involved in the process as possible. Keep an eye out for any signs of elder abuse or evidence that they may not be receiving adequate care from the staff members.

Be observant when it comes to any changes in your loved one's appearance or mood. This can be a key indicator that they are suffering from abuse.

Thoroughly educate your loved one on how they can avoid becoming a victim of solicitors.

If you are experiencing feelings of stress or burden related to caring for a loved one, consider therapy or a support group.

Before having your loved one partake in any financial decisions, tell them to seek the advice of a lawyer or trusted family member.
If you have any suspicion of your loved one being victim to elder abuse, talk with them directly or go to the supervisor at the nursing home facility where they reside. When you encourage them to open up to you about any concerns they may have about the care they receive, you may be able to prevent abuse from happening to them, or others living in the same facility.