Home care agencies rely on the hard working caregivers that perform the brunt of the company's care services. The senior population now at or above retirement age is at the highest it's been since accurate statistics have been taken.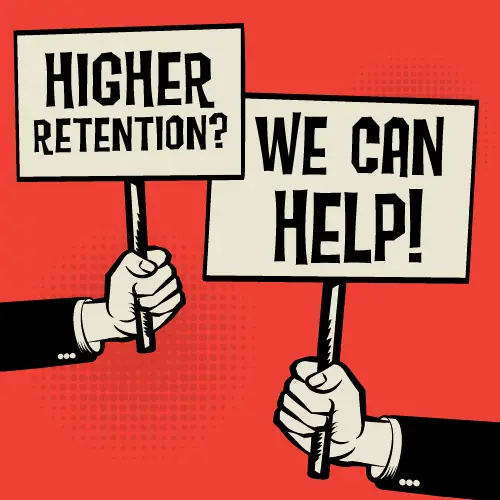 This rising number of elders continuing to need daily or intermittent care puts an even greater strain on the workers with the most physically demanding and often unappreciated job duties.
There has been a noteworthy shift towards more person-centered care, and these seniors are more likely to be highly involved with their healthcare. More elders desire to remain in their own familiar homes as they age. Consequently, this rise in seniors needing home care or companionship is increasing dramatically.
Due to several factors, the rising high rates of employee turnover stats from home care agencies is concerning. The current average rate of turnover for certified nursing assistants working in nursing home or home care settings is estimated to be up to 65% in some areas. Turnover rate statistics for all healthcare staff averaged 21% in 2018 which is up 2% from last year.
Home care employers can take some reassuring steps to improve employee job satisfaction, productivity performance and increase the company's retention rate dramatically.
Employers can take measures for seeing improved performance, efficiency and time management skills in their current employees.
Read on for practical and effective home care employer solutions.
Depressing Consequence of High Employee Turnover
High employee turnover rates in home care agencies can cause detrimental and snowballing consequences. The remaining team members are often overworked and must deal with unsafe, unhealthy and an increasingly stressful work environment that will directly impact their daily routine and lower job satisfaction and productivity performance levels. Additionally, high employee turnover affects patient care, company reputation, increase patient and employee accidents, falls, frustration and lowered quality of care.
Reasons Why Healthcare Workers Leave Their Jobs
There are some telling reasons why healthcare workers generally leave their jobs.
These include:
Little to No Respect by Bosses, Coworkers & Others

Poor & Unsafe Working Conditions

Constantly Pressured to Overwork that Leads to Chronic Fatigue, Injuries and Susceptibility to Illness

Poor Pay & No Benefits

Lack of Proper Orientation and/or Job Training

Unfair Company Treatment, Policies

Unapproachable, Too Demanding or Otherwise Poor Supervisor Skills

No Career Advancement Opportunities
These undesirable work conditions can lead to patient abuse/neglect, lower care quality, dangerous mistakes, increase falls and other injuries, use of restraint devices, decline in patient health due to poor care and more.
Some of the Best Key Strategies to Retain Better Healthcare Employees Follow:
1. Better Job Training on Skills Relevant to Each Employee's Job Duties
Many of the above issues can be improved or avoided with better job training with hands-on skills training on equipment, system devices and job duty skills practice for what they are required to perform on-the-job. Additional special needs training for caregivers that will be caring for Dementia or Alzheimer's patients also recommended.
2. Better Paychecks with Frequent Work Incentives
Naturally, better pay rates with frequent raise or other work incentive review tend to increase the company's overall employee retention rate statistics. Some companies use employee offer bonuses for working longer hours, filling in for others and other measures to improve employee morale and show appreciation for a job well done.
3. Employee Empowering Workplace Environment
An employees perception of their work environment makes a huge difference in their satisfaction with their job. Ensuring compatible team members, improving system management processes and using ways to model, teach and encourage better time management can result in improved performance and increased efficiency from employees.
Other work environment conditions employees look for:
Motivational Daily Routine Duties – Challenges but Never Overwhelms

Positive Bosses, Team Members & Other Staff

Friendly & Helping Coworkers

Caregiver Tools that Can Advance Engagement

Upbeat but Not Always Rushed-for-Time Atmosphere

Verbal Praise, Small Appreciation Tokens & Desired Work Incentives like Area Gift Cards, Nice Lunch etc.
4. Affordable Health Insurance Plan Options
Employers that offer employees affordable and valuable health insurance plans generally report higher employee job satisfaction levels and retention numbers. Give a variety of options in healthcare if able.
5. Clarity of Job Description & Care Duties Plus Better Supervisory Staff
Many home caregivers become immensely frustrated by the lack of clearly described job descriptions with expected care duties. This results in always walking-on-eggshells because a newer employee might not know the rules.
Clarity in the workplace helps keep interactions with coworkers, supervisors and others friendly and less frustrating.
Knowledgeable, approachable and encouraging supervisors that really help the employees to improve focus, enhance engagement and promote helping coworkers to complete everything on their daily routine to do list are worth their pay.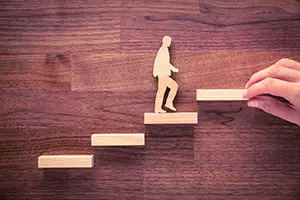 6. Good Career Advancement Opportunities
Home care agencies that offer their valued employees doable and affordable career advancement educational and other opportunities have a much greater chance of keeping these employees on staff.
Many home care companies offer certification classes, educational tuition reimbursement and fair career ladder procedures to ensure that their employees won't leave due to over achievement future career goals.
7. Time & Effort Saving Technologies and Efficient Workflow Designs & Enhance Engagement Abilities
There are many wonderful technologies designed to help healthcare workers perform their job duties in a faster and better time management plan.
There are free to low-cost downloadable apps that can track specific productivity performance progress and provide a convenient place to place and organize care schedules or a to do list.
Others can interpret an employees strengths and weaknesses, monitor employee stress, count steps and can even track if they got a good night's sleep last night or not.
These technological tools can even show employees how to make the best use of their unique strengths and weaknesses while on the job.
Train an employee to improve focus by setting electronic reminder alerts to keep them on an efficient work schedule even alerting when it's time for a good night's sleep – off the job of course.
Younger caregivers love these convenient and helpful apps and other system management platforms like automatic mileage trackers, easy-to-use time clocks and more.
There are even apps able to help employees visualize goals and tracks the progress in meeting them. The ability to visualize goals is a helpful way for employees to follow and achieve their future career and personal dreams.
These proven and simple-to-implement and use steps can make any home care agency a more attractive employer to home care workers. Basic personal touch approaches can do a lot towards improving employer/employee relations. With the right employee offer or the appropriate employee benefit package, your home care company might soon have a waiting list for future employees.
Browse more tips and information on improving employee retention in a home care agency
at https://www.InHomeCare.com.