At some point, everyone must rely on someone else for assistance.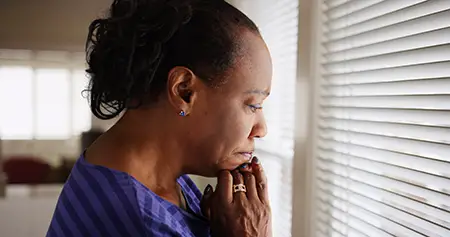 For some seniors, this is harder to admit than it is for others, and families often find themselves stuck in the position of trying to convince their senior loved one to accept help from another person. Whether you are trying to help your parent set up a medication management plan or just keep their house clean, meeting resistance when you are only trying to help is frustrating.
Caring for an elderly parent comes with many challenges, and conflict regarding care options is one that can be overcome with compassion and persistence.
Has your parent reached the point where they need help around the house, yet they refuse to accept the truth?
If so, then you can use these tips to help you figure out what to do when elderly parents refuse help so that they stay safe and healthy through their golden years.
Tap Into Their Motivation for Refusal
You know your loved one best, and that means that you can use your knowledge to figure out why they are refusing to get help.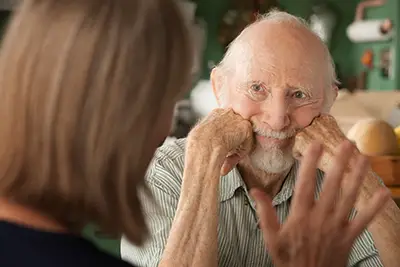 Seniors commonly refuse assistance out of the fear that they will lose their independence. After all, no one wants to have someone take over their house or lifestyle that they have worked so hard to get over the years. If you suspect that your loved one fears losing their independence, then talk to them about how in-home care services work. For example, professional caregivers are trained to respect privacy, and they will only perform the duties that your loved one requests such as preparing a special diet for alzheimer's disease.
Older adult depression is another common cause for a senior to refuse help. Sadly, a senior who is in the grip of depression may not see the benefit of getting help. At this point, they may have given up on trying to improve their health or make things better around the house. For a senior with depression, you may need to address the condition first by seeking a physician's advice. Then, consider setting up companionship care. Having a caregiver first become their friend can lead to your loved one accepting other services as their mental wellbeing improves.
It is also possible that your loved one has a cognitive impairment that makes it impossible for them to make a sound decision regarding their care. Be alert for the early warning signs of dementia such as the following that indicates that you may need to have an authority figure such as their doctor step in to talk about the benefits of receiving care.
Here are the most common signs of dementia in seniors:
an unkempt appearance or messy house

difficulty preparing healthy meals

unpaid bills

a recent medication mishap

difficulty maintaining a conversation or remembering information

missing important appointments

displaying confusion with their normal daily routine
Watch Out for Drastic Measures
When a senior feels like their independence is threatened, they may begin to outright challenge your attempts to get them help. For instance, they may start withholding information about their health or block you from attending their doctor's appointment with them where you may learn about a new diagnosis. They may also attempt to prove that they don't need help by continuing to do things that are no longer safe for them to do alone. Sadly, a senior with a healthy issue such as a cognitive impairment can become hurt or even lost if they try to do things without the proper level of assistance.
Talking to your loved one about their need for assistance at home becomes a delicate balance when they exhibit risky behaviors or attempt to retaliate through negative behaviors such as arguing. For this reason, you want to gently broach the topic of arranging for in-home care. It also helps to make it clear that their preferences are going to be respected. If your loved one demonstrates negative responses to the discussion, then back off briefly and try another tactic.
Highlight the Benefits of Home Care
Seniors sometimes get negative notions about what it means to receive home care, and you can set them straight by highlighting how having assistance helps them live a healthier and more meaningful life.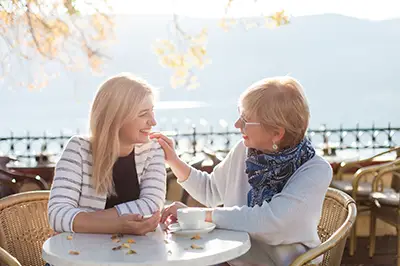 If your loved one has Alzheimer's, try talking about how a home caregiver can simplify cooking tasks and eliminate the fear of forgetting to turn off an appliance. Your loved one can also get meal planning assistance, and eating a diet for alzheimer's disease helps to stave off the worst of their symptoms.
Active seniors often refuse help because they feel as though they are still mentally and physically strong enough to do most things on their own. While this may be true for your loved one, you also know that having assistance prevents accidents that stop your loved one from feeling their best. Talk to your loved one about how accident prevention becomes more important as they get older. Since all it takes is a broken hip or fractured elbow to limit their activities, your loved one may be willing to accept help with tasks that are deemed risky such as walking across a wet floor to cook.
Bring In Another Trusted Party
When you have been caring for an elderly parent for a while, its possible that your relationship has grown too close for them to take your advice immediately. Many older adults also refuse to listen to their children's advice because it is hard for them to shift out of their authoritative role. If you find that communicating with your parent is hard due to role conflicts, then have someone else talk to them about how having help prevents older adult depression and can help them enjoy a healthier lifestyle. Doctors, clergy members and other people in your family are a few ideas for finding someone else that can also talk to your loved one.
Suggest Starting With a Simple Service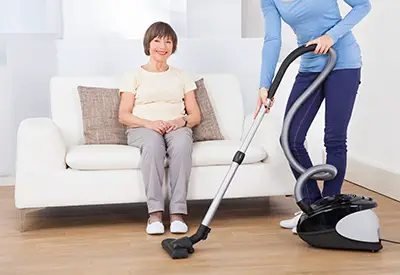 Seniors sometimes picture themselves as being bedridden with a caregiver handling every detail of their day when you bring up home care. Help your loved one see that this is not the case by suggesting that they try out just one service that able-bodied adults use anyway. Having a personal caregiver prepare healthy meals feels like a luxury, and your loved one may enjoy having a relaxing ride with another person in the driver's seat on their way to a doctor's appointment.
Know When to Apply the Pressure
One of the hardest things about figuring out what to do when elderly parents refuse help is knowing when you need to put your foot down. While you don't want to force your parent into a decision, there are times when letting the matter rest may lead to them getting hurt. Seniors who need dementia care may need you to step in and make the decision for them, especially if they are in a stage where they can no longer think clearly most of the time. In this type of situation, try introducing a new caregiver gradually such as by explaining that you have a friend dropping by to help them while you run errands. This gives your loved one time to get used to receiving dementia care without feeling as though they have given up control.
You have to admire a senior who strives for independence, yet you also know the importance of providing your loved one with the help they need to stay healthy and strong for as long as possible. Make discussions about home care a part of your normal conversations so that you can add services as they become necessary over time.