Are you thinking of becoming a professional caregiver, but feel you're too old to begin the required training and certification to provide care for the elderly?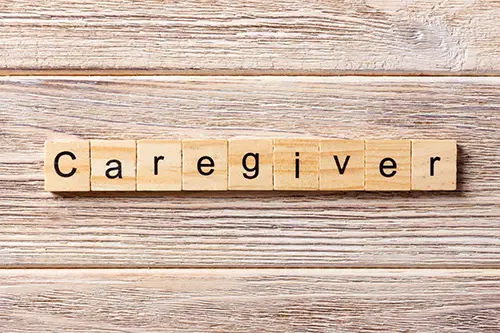 Learn more about how you can help
Caring for another person and helping them to improve or maintain their quality of life can bring welcome and appreciated relief for the care recipient and their families. Providing long term care and assisting others to live full and fulfilling lives at their highest potential can bring deep satisfaction of a job well done.
In this article, you will learn how to become a certified caregiver and why this career is so incredibly rewarding.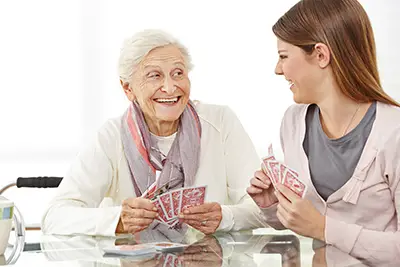 Reasons Why Being a Care Provider is a Rewarding Career
There are several reasons why being a care provider, or personal caregiver is such a rewarding career.
Many of these job positions offer above minimum wage salaries, and some also provide valuable job perks like healthcare insurance, travel expenses, and training, online training, or otherwise. Most people that get into this business do so because they like helping others. Many have cared for family members or others like children, neighbors, friends, and even pets in the past. To be good at any caretaker service job, the person needs to have empathy and compassion for others.
Some character and personality traits can help indicate if a career in healthcare is the right career path for you. Some indicators to look for include:
You enjoy being around other people

Listening is something that you do well

Challenges motivate you to persevere or overcome them

People find it easy to talk to you

It makes you happy to help someone accomplish something important

You are organized and managing time comes naturally to you

Your life is balanced and enjoyable

You are curious and like to discover new things

Friends turn to you for advice or help

You are self-motivated and handle criticism well

You are in reasonably good health and don't mind hands-on care service to implement a care plan

It is second nature for you to make goals and plans

You love learning about others
Job Description for a Caregiver
Caregivers assist others with daily activities and personal hygiene, that the care recipient is unable to do on their own.
A certified nursing assistant reports directly to nurses, physical therapists, doctors, and others. CNAs can work in healthcare facilities like hospitals, hospice care, a nursing facility, nursing homes, or they can provide in-home palliative care such as providing companionship or home watch services and can work as a live-in caregiver.
If qualified, some provide Alzheimer's patient caretaker services too. Most employers will train nursing assistants to work with patients diagnosed with Alzheimer's disease, other forms of dementia, or mental challenges if hired as a care-provider for these long term patients.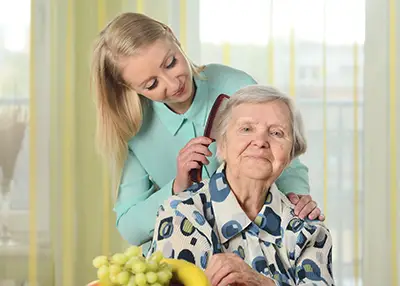 What are the Typical Duties of a Nursing Assistant?
The exact job duties for any caretaker position will vary somewhat depending on the needs of the patients in need of assisted living services.
Standard functions you would likely be responsible for include:
Assessing your patients – A registered nurse or licensed practical nurse is responsible for assessments ultimately, but they rely on their nursing assistants for accurate reports on patient changes and status conditions

Performing ADL's – Activities of daily living often includes bathing or grooming and dressing

Preparing meals, passing out food trays and water, or beverages. Feeding patients, then documenting food intake

Taking vital signs – BP, pulse, breathing, O2 sats, and temperature

Assist patients with bedpans or BR use as necessary

Changing soiled bed or personal linens, making beds, and stocking room with supplies

Promptly and courteously answering call bells

Patient rounds as ordered and report changes in patient condition immediately

Assisting with ambulation, positioning, and turning bedridden patients

Accurate implementation and documentation of patient care plan

Patient lifting, sometimes with lift equipment, per protocol

Taking patients to tests and other transport duties

Sanitizing rooms, equipment, etc.

Ensuring patient safety per protocol

Assisting doctors, nurses, and other staff as necessary
How Does One Become a Certified Caregiver?
Training requirements to become a nursing assistant, care-provider, or certified caregiver varies from state to state. The average state-mandated training hours for certified caregivers is approximately 75 hours. Some states mandate more hours and others less. A high-school diploma or GED and successful completion of CPR training often provided by the employers usually required.
CNA training lasts an average of 4 to 12+ weeks broken down into classroom and clinical hours per state regulations. After completion of a state-approved CNA program, most states require students to pass a state given written or oral test with successful completion of required hands-on skills demonstrations to obtain and meet state certification exam and license requirements.
CNAs are required to complete continuing education credits needed every 1 to 2 years to keep certification status active. Most facilities that hire CNAs will provide these continuing education credit hours on-the-job.
Each CNA must pass a criminal background check, drug test, and physical exam.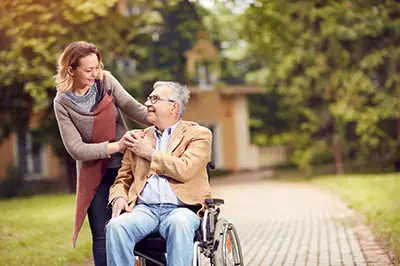 Best Ways to Find Hospital or Other Facility Nurse's Aide Positions
Healthcare facilities or a home care agency that hires nursing assistants often list job openings in the newspaper, online, and through their human resource departments. There are many free online job search sites and lists that CNAs can utilize. A well-written resume, along with relevant work experience, can help land the best jobs, and individuals can get assistance with this through community job centers or local libraries.
Temporary staffing agencies often get knowledge of new job postings first. These agencies take a cut of the employee's pay, but they provide many job search and preparation services.
Check with local senior community services, leave applications at healthcare facilities, rehab centers, doctor's offices, walk-in clinics, and respond to job listings via newspapers and other information media sources. Many businesses and libraries have community bulletin boards that job seekers can use. Many hospitals, nursing homes, and other facilities offer training and assistance with job placement.
How to Find Private Companionship or Caregiver Jobs
The above methods for finding nursing assistant jobs that pay above minimum wage can also be used to discover private companionship or other hands-on care-provider job positions.
Many families post ads in newspapers looking for qualified caretaker service applicants for vacation or overnight home watch services. Families often need a qualified live-in caregiver to improve the quality of life, mental health, and personal care services for a beloved family member.
Online job search websites help connect employers with qualified job seekers. Prospective job seekers can type "Alzheimer's Senior Care Provider" into online job search engines to find local or distant job listings.
Home healthcare agencies hire skilled nursing assistants and companions. These agencies are an excellent resource for training opportunities and other job preparation services.
Many private-sector job openings for aide positions do not require advanced training or a license. Companions can run errands, perform light housekeeping duties, and ensure the patient's safety when the regular family care partner needs a break.
Insider Tips for Getting Good Caregiver Jobs
There are tips for finding good care provider jobs used by insiders in the healthcare profession. These include:
Getting a professional resume that impresses bosses

Asking other caregivers for advice

Getting advanced training to land more lucrative jobs

Improving job interview skills

Prove consistent reliability traits

Obtain character and past job or training recommendations with contact information
Many nursing homes, hospitals, and other healthcare providers welcome volunteers. This is an excellent opportunity to test out the job field and get connected to the local healthcare community. It is possible to become a professional caregiver at any age.