What's the difference?
It can be difficult to realize that an aging parent requires assistance.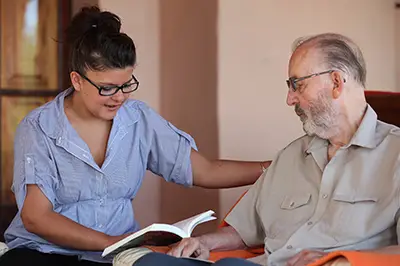 Providing care ourselves is often something we would like to do. But, this becomes difficult with job, family, and other life commitments competing for our time. Living far away from loved ones in a nursing home reduces social interaction and is usually a difficult transition. If we can't provide the care they need, we want to ensure that the best possible care is available. This can be a daunting task. It can be difficult to navigate the options among care agencies and decide on the best type of care for loved ones.
One important thing to consider is the type of care needed. Two possible options are medical care or companion care. Both types are valuable services, but each provides a different type of care. Finding the right elderly companion