Every care agency is different and offers different types of care.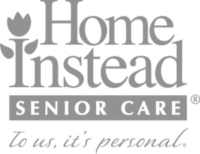 Home Instead Senior Care Review
"See how in-home senior care is better."
Company Details
Summary
Home Instead​®​​​​ offers an individualized approach to keep seniors safe and sound at home, instead of anywhere else.
Name:
Home Instead Senior Care
Website:
www.homeinstead.com
Address: Headquarters Location –

13323 California St. Omaha, NE 68154
Phone #:
(888)331-1023
Customer Ratings
Level of Skilled Services Available – 9.9/10
Care Agency Customer Service – 9/10
90
Quality of Services – 9/10
90
Care Intended For:
Home Instead offers a wide variety of care services, from Companion Care to Life Care and Skilled Nursing, aimed at the elderly population.
About Home Instead Home Care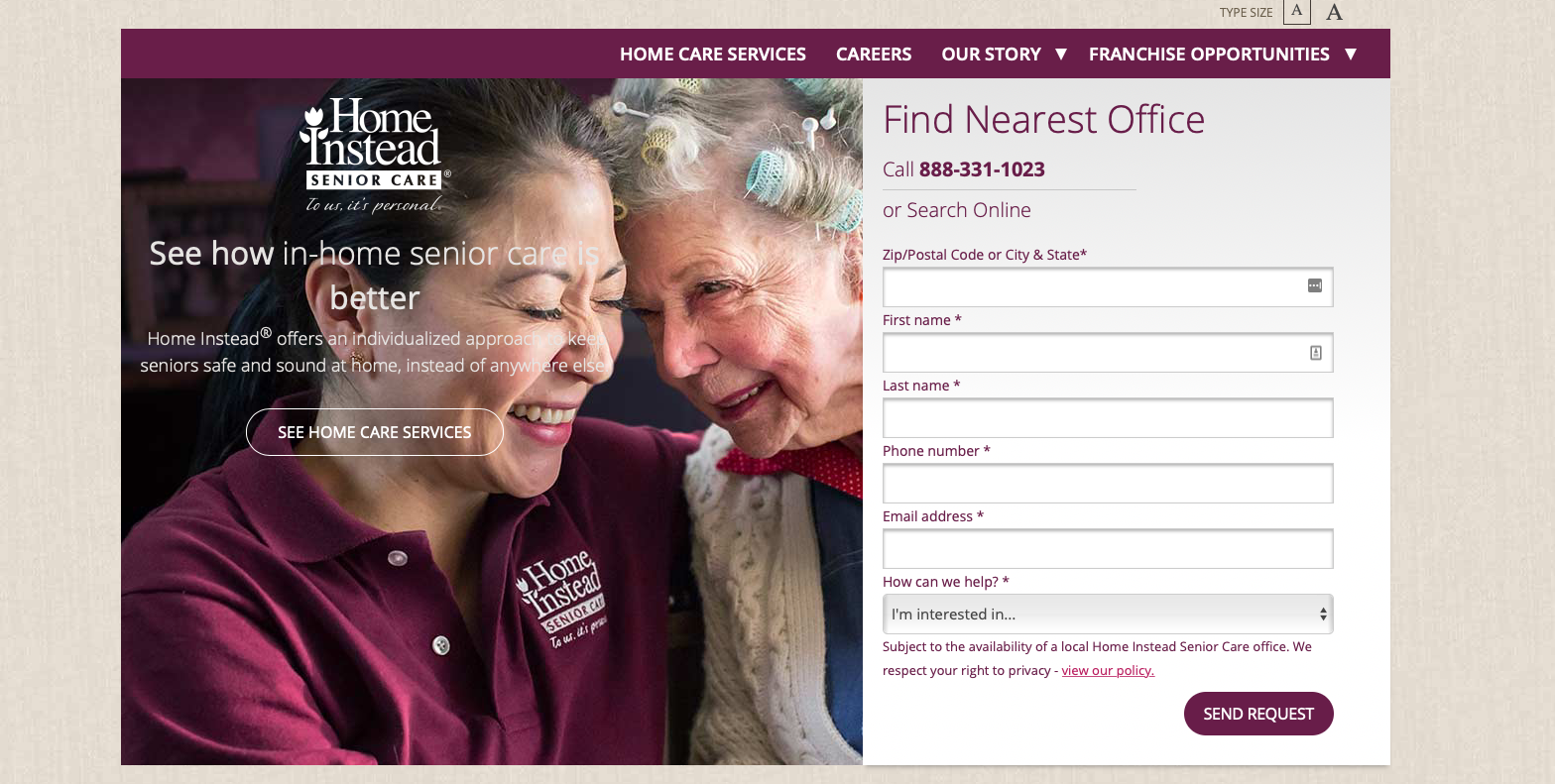 Home Instead focuses on the individual. We understand that each individual has their own healthcare and assistance needs. We prioritize each senior's safety, creating a care plan that works for them and allows them to thrive at home. The mission to focus on the individual has come from personal experience, so you can expect to work with caregivers who know what you and your loved one are going through. Each Home Instead CAREGiver receives intensive training and will show your loved one the care they deserve.
More and more seniors are making it a point to stay at home longer. This allows them to enjoy the environment that they have come to know, while maintaining their privacy. Because seniors often have multiple medical conditions, assistance is often needed. Whether your loved needs help with cooking, cleaning, getting to and from medical appointments, or managing their medications, in-home care services can fill those needs.
With over 20 years of dedicated experience and more than 600 Home Instead locations all over the world, you can trust the dedicated staff at Home Instead to provide your loved one with the personalized and attentive care that you would give them. Home Instead was founded out of the need for assistance for an aging grandparent. While the grandparent preferred to stay at home where she was comfortable, her growing need for assistance made it difficult on the rest of the family.
While the Home Instead corporate office is located in Nebraska, there are corporate-owned and franchise locations all over the country. Wherever your loved one feels most comfortable, the caregivers at Home Instead are here for them.
Personal Home Care
Respite care

Home care aide

Companion care

Household assistance

Elder care

Meal preparation and cooking

Transportation to and from medical appointments

Medication management

Light housekeeping

Daily errands

Assistance with bathroom needs

Different types of physical therapy including occupational therapy
Companion Care
Outdoor recreation and entertainment

Social interactions and outings

Hobby assistance and crafting

Recalling history and memories
Private-Duty Nursing and 24 Hour Home Care
Skilled nursing 24 hours by registered nurses

Both 24-hour and shift and hourly services are available
Transportation Assistance
Doctors and medical appointments

Running errands

Grooming appointments

Medication drop off and pick up

Counseling appointments
Alzheimer's & Dementia Care
Memory programs

Comfortable care that allows your loved one to maintain dignity

Family memory care training

Speech therapy
No matter where you're located, we are here to assist you.
We simplify the process of finding affordable, quality non-medical caregiver agencies anywhere and provide reliable information about in-home care services and helpful resources for elderly seniors wanting to live at home but needing assistance to do so safely.
What is the difference between personal home care and private-duty nursing care?
While some seniors require assistance with medical tasks like dressing wounds and using medications, not all do. For this reason, Home Instead divides its caregiving into different categories. This makes it easier for you to determine the specific caregiving needs that your loved one will benefit from most. Check the Home Instead location nearest you to get a better understanding of which services are available there.
Your experience with Home Instead is completely personalized, including the caregiving services, staff, and even your ideal schedule.  The service at Home Instead is all about what works for you and your loved one.
Understanding 24 Hour Care
Taking care of a loved one 24 hours a day can feel overwhelming, especially if you have other responsibilities such as work or a family. It is also important for caregivers to take care of themselves and that means getting a good night of rest. When caregiving tasks require around-the-clock care, 24-hour in-home care might be an option for you and your loved one. Home Instead offers both part and full-time, asleep, and awake overnight care. This means that you can rest and renew your energy, which allows you to spend more quality time with your loved one.
What is Home Care?
Home care allows individuals to maintain their independence while in the comfort of their own home. Instead of moving to a nursing home or rehabilitation center, the patient can receive the care they require at home. Home care may be an option for seniors with chronic medical needs or individuals who are post-surgery and need assistance until they have recovered.
The services offered with home care might include:
Physical mobility around the house

Assistance with meal planning and cooking

Assistance with household tasks like cleaning