According to the U.S. Department of Health and Human Services, an average of 7 in 10 adults over the age of 65 will require long-term care at some point in their lives. Another statistic reads that 68% of older adults in residential care or nursing homes have some degree of cognitive impairment.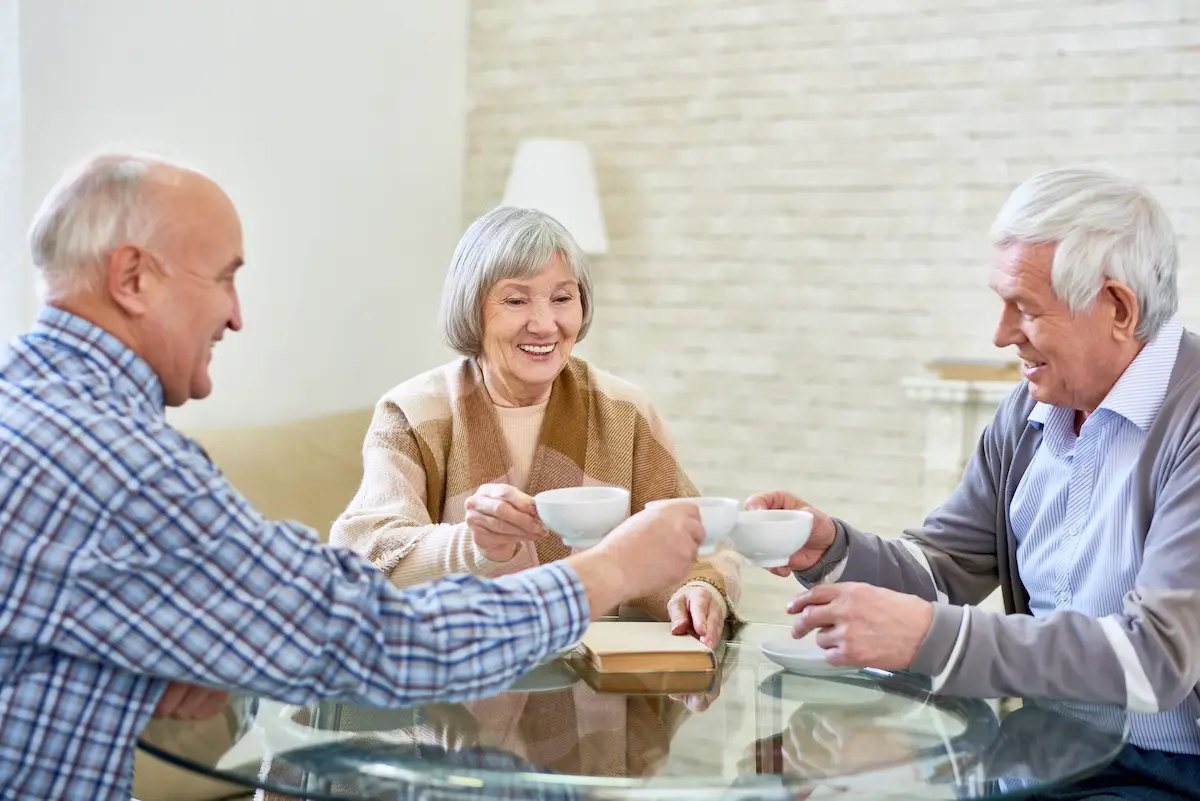 With those facts in mind, many Americans are on the search for a memory care facility for their aging parents. We are here to help you find the perfect memory care living situation for your parent with Alzheimer's, or any other form of dementia.
What is Memory Care?
Memory care is a residential care facility, or community or unit of a residential care facility, that's been set up and designed specifically to meet the increasing needs of people who have Alzheimer's disease or another form of dementia.
Memory care facilities are not always built for just that – there are assisted living facilities and nursing homes that employ specially trained and certified staff or medical team members to work directly with people who have dementia. Often times, these types of living communities have a specific wing, or section of their building that's set apart for residents with dementia. The overall goal of memory care is to help reduce negative symptoms associated with dementia, such as aggression, anger, wandering, confusion, and depression, and replace those with high-quality personalized care to meet the needs of each individual. 
Due to the fact that nursing homes, as well as other residential care facilities, don't all offer the exact same level and type of care for people with dementia, other terms have developed, such as "dementia care community", "specialized care unit", "memory care facility", "Alzheimer's care community", etc.
Generally speaking, communities that provide memory care to patients do so with the intention of providing residents with a high quality of life, while taking the necessary measures to ensure their safety and prevent wandering. You might find that there are communities take approach safety with a different approach – such as ensuring the outside grounds are secured so that no one can leave the property unless authorized. Another difference you might point out, is how various community's bedrooms and common areas are designed in a unique and unconventional way, this is because people with memory care needs perceive color and sound differently. 
A great feature offered by many memory care facilities, is the option of opting in for assistance with medication management and healthcare overall. But that's not all – Opportunities to socialize are frequent and participation is optional, but encouraged! This is because many of the activities offered are beneficial in therapeutic ways. These include engaging in gardening, or the opportunity to relax on the garden grounds, music therapy, or pet therapy. Memory care facilities understand how to best organize activities for people with impaired memories, so everyone can enjoy in stimulating and relaxing activities, scheduled all week, every week. 
What's Important to Know About Memory Care?
The truth is: Caring for an aging loved one is not cheap.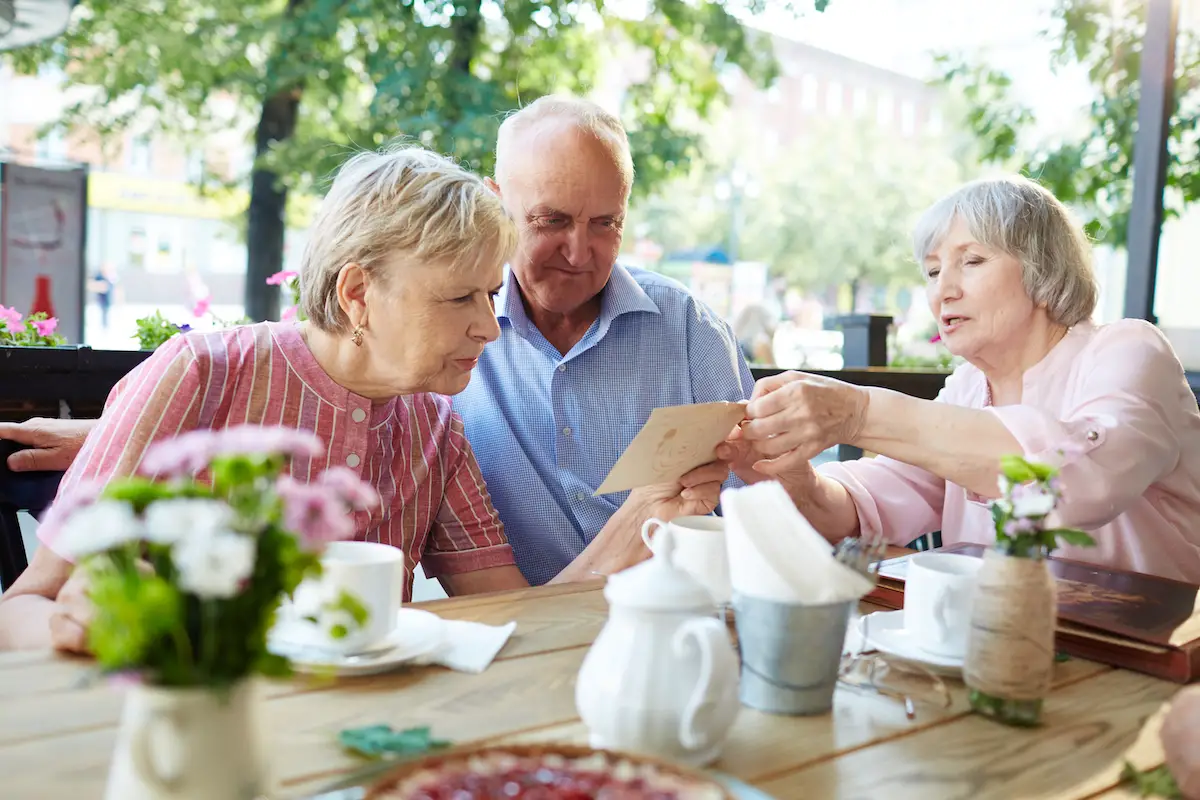 In fact, CareScout pulled data from 440 regions across the country, the results suggest that the monthly costs for providing adequate care to an aging adult can range anywhere from $1,560/Mo. For full-time adult day care, up to $9,000+/Mo. For a private bedroom in a regular nursing home.
There's a long list of proven benefits associated with living in a memory care facility, such as experiencing a higher quality of life, less change of tube feeding, physical restraints on patients, use of antipsychotic medications as well as an overall improvement in medical care for any other health issues your loved one may experience.
As you are choosing the best memory care center for your loved one, keep in mind that there are several facilities that may say they have a memory care unit, or specialized staff trained in memory care, but studies show that's not always an honest statement. The Nursing Care Center Accreditation Program that begin in 2014, created a Memory Care Certification which outlined requirements that must be met in order for a facility to claim they provide memory care
Facilities with Memory Care Certification
Believe it or not, facilities do not have to have a wing or specific area designated for people with Alzheimer's disease and other forms of dementia. Rather than that, in order to be certified, a facility must be able to meet the following criteria: 
Care and programming that is geared towards people who have Alzheimer's disease and other dementias, and can be personalized to suit your aging parent's needs, preferences, and abilities. Staff conducting programming are trained in memory care.

Advanced staff training and demonstrated competence in current best practices in dementia care.

The facility should provide activities for socializing and connection around meals and recreational times, which also can include families and are welcoming for all ages.

Interior environments that are designed to keep noise at a minimum, reduce confusing visual cues, and are also safe and functional for patients and residents with dementia.

Welcoming and organizing activities with national organizations focused on educating about dementia, as part of an institutional commitment to professional learning.

Support groups for families and caregivers.
Finding the Best Memory Care Unit
If you plan on spending a lengthy amount of time at the facility, or if you are planning to visit regularly, than location will be a big determining factor. If this is the case for you, find all of the facilities you're interested in, and narrow it down to the ones that are within your ideal location.
You can contact facilities and request a tour if you'd like to walk around the space before making a decision. Searching "memory care facilities near me" will help you begin your search.
Read Reviews & Visit the Facility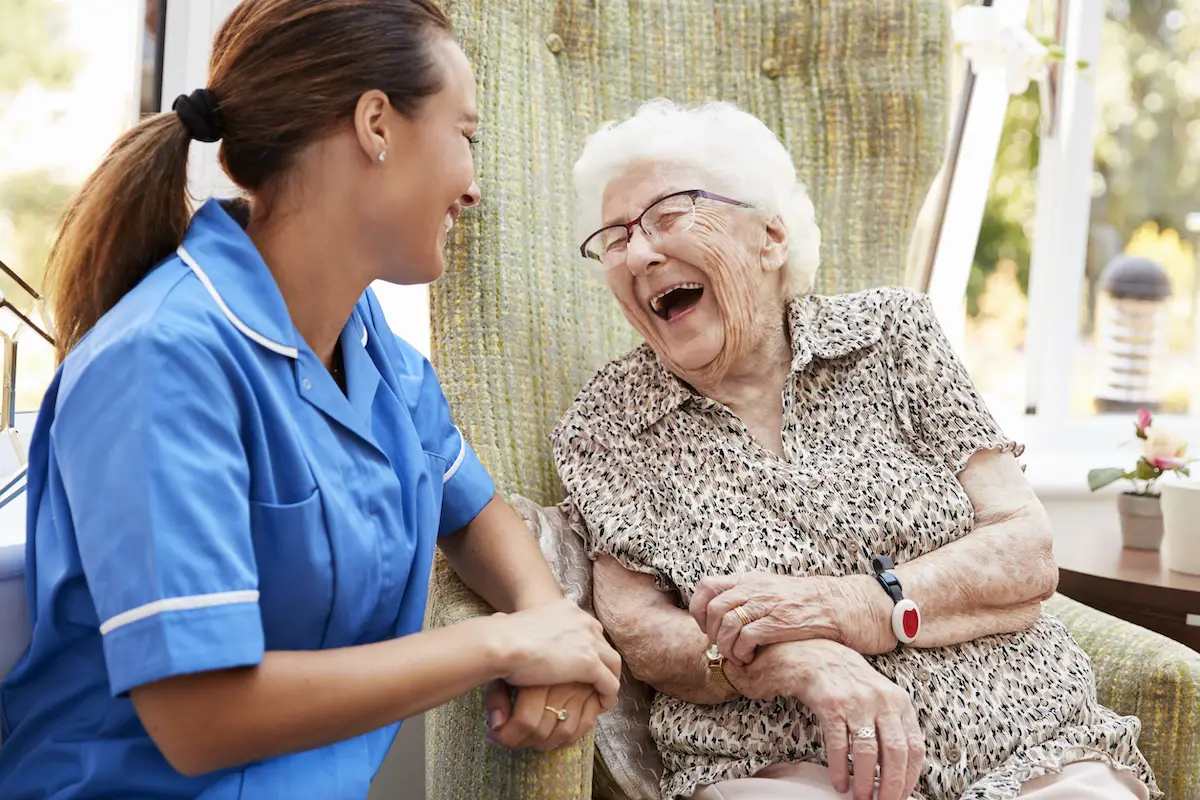 One of the best things you can do when touring a memory care facility, is to stay all day. It may seem long, but it's the only way you can really get a feel for what it'd be like for your loved one to become a resident there. Stroll the hallways, stay for lunch, and take a look at what activities they have going on that week. 
Reading reviews of past and present residents can help you better gauge if this memory care unit would be a good fit for your loved one. Speak with anyone you know who has experience with this facility.
When touring the memory care units, walk the halls, stay for lunch, and observe the activity of the unit. Look at the rooms. Meet the caregivers and ask questions. See if you can get in contact with another family of a resident to speak with someone who has experience with the facility.
Questions to Ask
While you're evaluating the quality care level a facility provides, ask yourself the following questions:
What kind of certifications, schooling and/or training do your caregivers have?

What is the residents-to-staff ratio? 

Are there plenty of caregivers working every day during each shift?

Are your caregivers experienced in handling challenging behaviors and mood swings?

How does your staff help make new residents feel comfortable?

Does this facility provide or offer end-of-life care? 

Is hospice something your facility allows to come visit?
What Services are Provided in Memory Care?
The care provided is similar to what is offered in an assisted living community – including help with activities of daily living such as bathing, dressing, medication management, eating, and toileting. One of the most crucial amenities is a collaborative care coordination plan that is personalized to the needs and abilities of your aging parent
As in assisted living communities, memory care communities provide the following:
Private or semi-private units

Access to round-the-clock nurses

Social activities

Transportation to doctor's appointments and other outings
Research increasingly suggests that activities such as music, art, gardening and dancing are beneficial for people with cognitive impairments, depending on their physical abilities. Memory care facilities may also offer these activities, led by staff or volunteers who are trained to work with people who have Alzheimer's disease or other dementias.
As a result, the activities may be similar to what you would find in other residential facilities — but with some slight adjustments to keep people with cogactivtanitive impairment engaged and enjoying the event. For example, many people with memory care needs enjoy putting together puzzles — and facilities may support that by providing puzzles that have larger pieces and simpler designs so residents can enjoy the process without too much frustration.
Many of these communities offer cognitive therapies and programs meant to keep the brain active and engaged. Similarly, appropriate physical activities and light stretching may be offered to protect resident's balance and flexibility.
If your aging loved one has always been involved in a faith practice or community, look for a memory care program that also supports their faith. Individuals who have trouble remembering new faces and names may still be comforted by the traditions, rituals, and music associated with their lifetime of religious observance.
Most memory care communities are designed to make residents feel safe and secure. Specially designed features include safety precautions to prevent wandering such as secured doors with alarms, keypads or other controlled entry/exit. Personal monitoring devices for each resident may be assigned, and security cameras are often used as an added layer of security.