Guide to

Personal Hygiene Services

for Seniors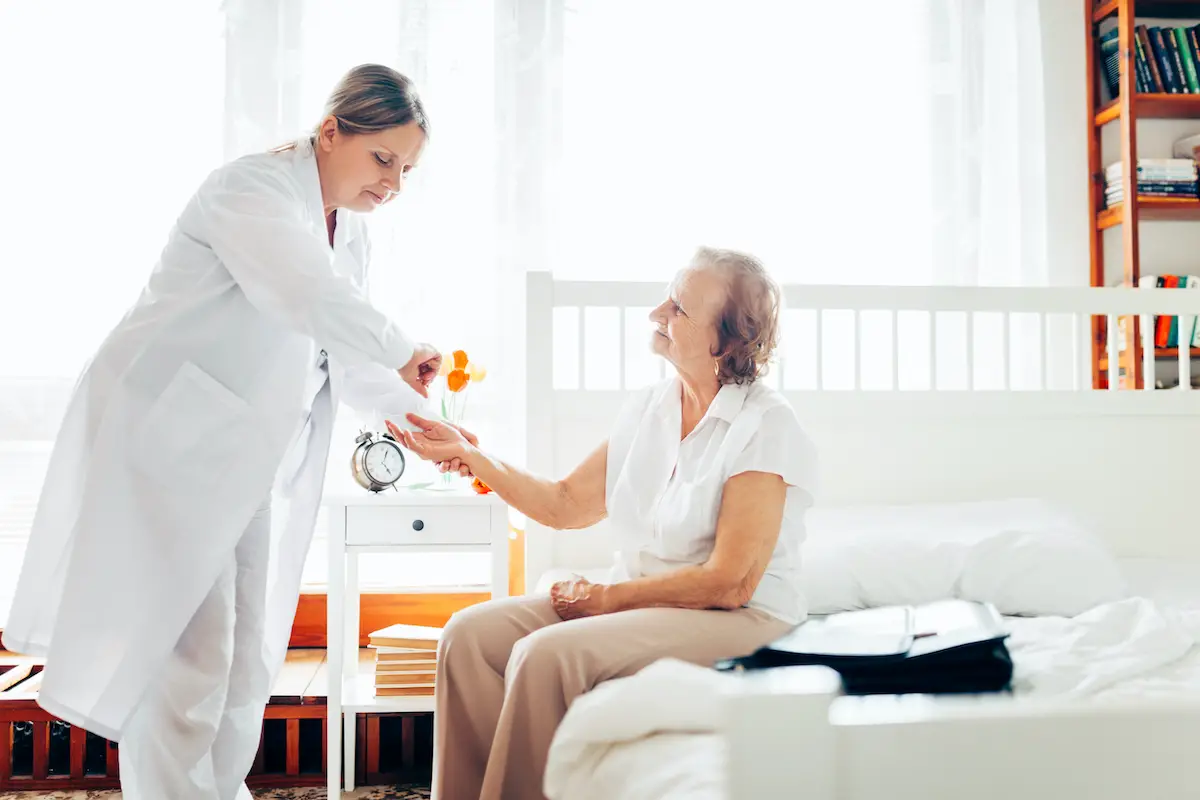 Although personal hygiene means something different to each individual, everyone can agree – it's an important part of life.
Home care agencies employ professional caregivers who are trained and have experience taking care of seniors. They provide many different services, including personal care and assistance with ADLs (Activities of Daily Living). Home care aids can relieve some of the stress related to maintaining proper personal hygiene for seniors who would like to continue living at home, but struggle to keep up with daily tasks on their own. 
In this article, we will discuss the importance of maintaining personal hygiene for seniors who would like to keep living in their homes. In addition, we'll cover the various personal hygiene services offered to seniors, the cost of personal in-home care, and finance options available.
What is "Personal Hygiene" Service for Seniors?
As we age, our bodies are not as strong as they used to be. This is particularly true for our immune systems, causing us to be more susceptible to germs and viruses. Personal hygiene isn't just about maintaining a clean smell and appearance. In fact, good hygiene plays a major factor in our physical health and life longevity as well.  
When you choose to invest in personal hygiene services, the senior receives comfort and confidence in themselves, and loved ones can feel peace of mind knowing their senior is getting the care they need and deserve.
What do Personal Hygiene Services Include?
There are many different levels of service you can choose from in personal hygiene services. Caregivers visit a seniors home and provide assistance needed to maintain a clean and confident life, and these services help seniors remain in their homes for longer.
Here are some of the most common personal hygiene services offered to seniors through home care agencies:
Hygiene and Bathing
For both health and social reasons, maintaining good personal hygiene is incredibly important. It also helps seniors with their confidence and dignity. 
Some seniors have mobility or balance issues, making tasks such as bathing extremely difficult. Caregivers hired through home care agencies are thoroughly trained in bathing, using bath equipment, and washing the whole body of their clients. Taking a bath or shower is necessary in preventing infections, and removes any bacteria on the body. Being properly cleaned gives you an invigorating feeling, and a new look on life. 
Other hygiene services offered to seniors include dental and denture care, grooming, hair care, basic skin care, nail maintenance, changing external urinary collecting devices and bed pans, colostomy care, and more.
Mobility & Transfer
Seniors benefit in so many ways from regular exercise and movement, both physically and mentally. 
Caregivers can assist in helping seniors perform normal body movements for good blood flow, as well as follow prescribed exercise programs. They may also assist with bed positioning, wheelchair and other chair mobility and movement. If the senior needs help getting in and out of bed, caregivers can transfer them to and from bed, the toilet, chairs and more. Another benefit to hiring a caregiver for mobility – they can encourage seniors to exercise and offer companionship as well. 
Caregivers carefully consider any and all physical limitations, as well as the comfort level of each of their client's in their ability to walk, climb stairs, get in and out of vehicles, and make general movements. 
Continence & Toileting 
Many elderly individuals struggle with urinary or bowel issues. Caregivers are trained to assist with these hardships, by changing bed pans, adult diapers, toilet assistance, colostomy care, bladder incontinence care, and any other help the senior may benefit from. Caregivers understand the impact that toileting care can play in a client's comfort, social life, and self-esteem. They make it an easy and comfortable process for all of their clients.
Oral Hygiene
As mentioned in the personal hygiene section, oral hygiene is another personal care service that caregivers can assist with. From brushing to mouth and gums care, as well as denture assistance, they've seen it all and are happy to offer their care when it comes to oral hygiene.
Why is Personal Hygiene so Important?
Looking good is feeling good. 
Elderly persons who present themselves with clean hair, skin and nails deliver a message of happiness and confidence to the world. As such, those who they interact with will deliver that same message of respect. Having a positive outlook and confidence in oneself certainly go towards better mental and physical health overall. And, good mental health plays a major part in whether you're living, or living happily.
With that in mind, it's critically important to remember that as we age, it can become hard and even dangerous to keep up proper hygiene successfully by ourselves. If you, or your senior loved one, is finding it harder to take care of their personal hygiene, it's time to consider hiring a caregiver to offer assistance. 
One sure-fire sign that it's time for hygiene assistance, is if you are beginning to forget to perform day-to-day personal care tasks. Grab bars and safety chairs installed in the bathroom can make these tasks easier and safer. Additionally, most salons and hair schools offer hair washing for a very reasonable price. It's a great idea to set up weekly appointments at a hair salon to have your hair washed and styled for that week. Nail appointments weekly are also great ways to keep up with proper nail care. Both these services help with maintaining confidence, healthy skin, hair, and nails. They also offer a great defense against infection and illness that can occur when personal hygiene is forgotten about.
Conclusion
In conclusion, hygiene and health go hand in hand and are incredibly important at any age to stay happy. And unfortunately for seniors, they face even more of a challenge, as they are more susceptible and become less capable of performing daily hygiene tasks over time. If you notice your senior parents hygiene is declining, take it as an early warning sign of other potential problems with their ability to care for themselves. If they want to continue to age at home, consider discussing home care aides and/or caregivers assistance with ADLs (Activities of Daily Living), including personal hygiene services to keep them healthy and happy.