Guide to

Transportation Services

for Seniors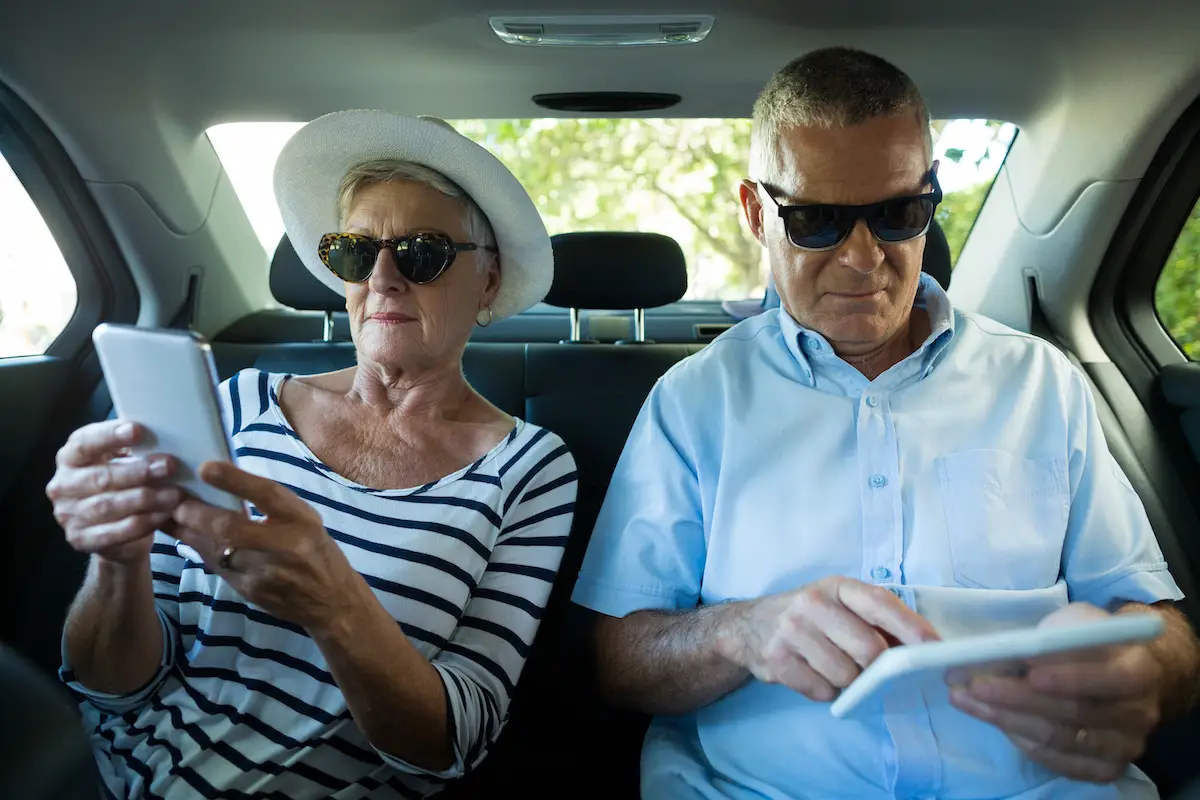 Why would any of us drive, if we could enjoy a personal "chauffeur" service?!
The ability to hop into a car and travel around town wherever we want, is a freedom that we often take for granted. As we age, there are several health conditions that can impact our ability to drive safely. Regular outings to the grocery store, social gatherings, family dinners and doctor's appointments can turn into major challenges when you have to find yourself a ride. 
In this guide, we will discuss the benefits of hiring a driver, and the various transportation options available to seniors – and how to pay for them.
Seniors & Driving
As the senior population continues to grow, so do concerns regarding the dangers of unsafe driving for both aging adults and their communities. According to the Community Transportation Association of America (CTAA), elderly traffic fatalities will triple by the year 2030.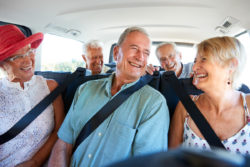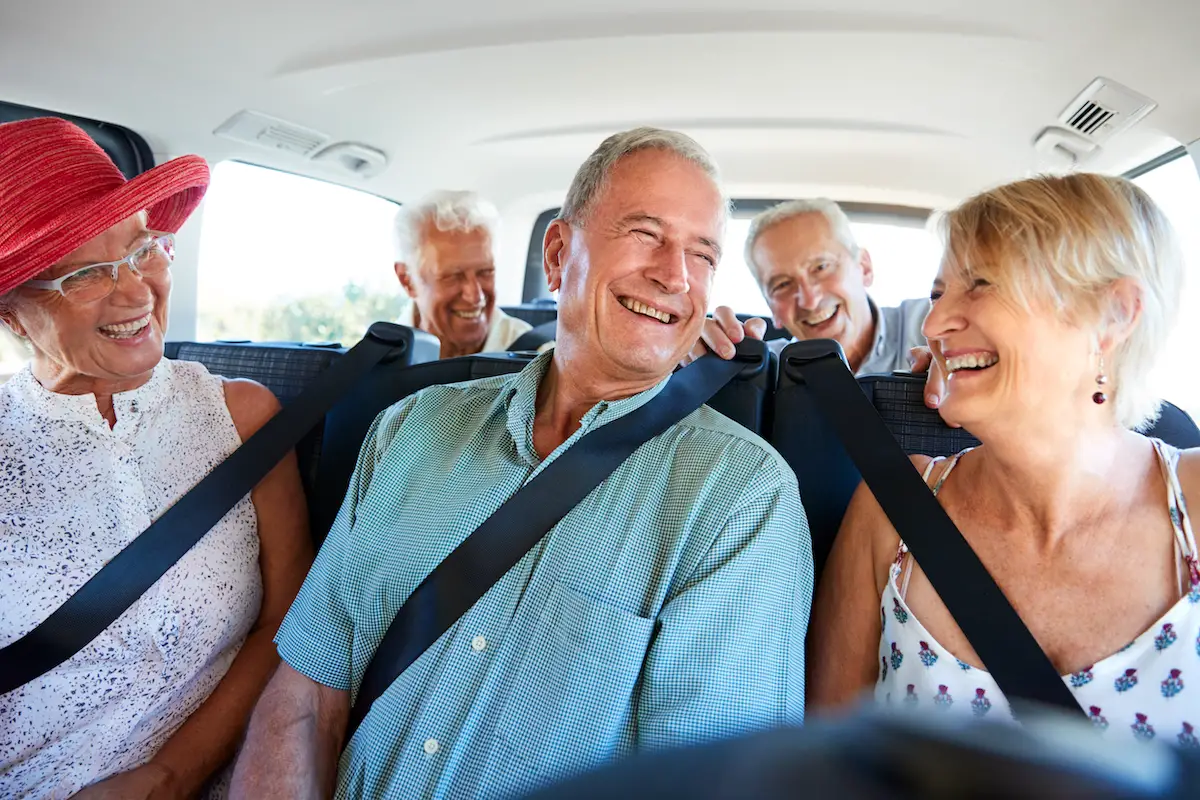 That said, many seniors are reluctant to stop driving, even though they may be putting others and themselves at risk. The ability to drive not only provides seniors with a sense of freedom, but also serves as a means of preserving one's identity. As a driver's license is one of the most widely known forms of identification, giving it up can leave you feeling lost.
Another reason many seniors do not want to give up their right to drive, is due to the fact that research indicates those who no longer drive attend less medical appointments, go out for meals and shopping less often, and reduce the number of visits to friends and family. However, it's important to assure the senior in your life that although you are taking away their keys, you are not rendering them housebound. They won't be deprived of any social activities, and they will be able to engage in their personal social life, attend all appointments, and continue enjoying shopping trips. 
When it comes to taking a senior's set of wheels away, they may expect you or another family member to fill in as their personal driver. While this would be an ideal situation for many seniors, it may not be in the cards for your family, as your hands may be too full or the travel distance too far. Additionally, it can consume a great deal of time and gas money for you to handle the task. That said, caregivers can provide transportation and driving services to elders who can no longer drive themselves. 
When is it Time to Stop Driving?
Although this may be an obvious answer for some, it isn't so easy for others. 
The Beverly Foundation in partnership with the U.S. Department of Transportation and the AAA Foundation for Traffic Safety conducted a study on problems seniors face with transportation. Below, we've summarized their findings:
The majority of seniors who keep driving, do so because they "do not believe they have an alternate means of transportation"

Seniors "limit their driving or stop driving all together because of functional difficulties"

"By the time they stop driving, many older adults are so disabled that they are unable to use most public and paratransit systems"

"Next to health, transportation is the most important issue for seniors"
In addition, aging adults often become too visually impaired to continue driving safely. Just take a look at these vision and driving facts:
Vision is responsible for about 85% of information we need to make safe decisions while driving

A 60 year old requires 10 times as much light to drive safely, compared to a 19 year old

A 55 year old takes eight times longer to recover from glare, compared to a 16 year old

Older drivers can take more than twice as long to distinguish the flash of brake lights, compared to younger drivers
Types of Personal Transportation for Seniors
Personal Transportation
A good starting point for finding personal transportation options for seniors is to visit your local Area Agency on Aging, or In Home Care centers.
Metro areas specifically will have a large number of personal transportation options, from start-up organizations such as Supplemental Transportation Programs for Seniors (STPs), usually run by staff and volunteers and funded through donations and grants, to ITN (Independent Transportation Network) America, which uses paid and volunteer drivers to provide door-to-door service. Generally speaking, these programs both offer transportation for seniors services 7 days a week, 24-hours a day. Sometimes there are pickup charges or membership fees associated with these programs. 
Volunteer Driver Programs
These are usually faith-based or nonprofit, offering a network of volunteers who will provide transportation to shopping centers, recreation centers, doctor's appointments and other basic needs. Reservations for these services are required, so call ahead if you plan on using them. Cost is minimal, and oftentimes free.
Paratransit Service
Although the public transportation system has made an effort to accommodate senior citizens needs, a lot of these systems are outdated and do not provide adequate services for those in wheelchairs or who are disabled. In cases like these, paratransit system may be a better alternative.
The Americans with Disabilities Act (ADA) mandated the Paratransit system, and under federal law, requires that they provide the basic needs for any and all senior citizens to comfortably travel in them. The same goes for disabled individuals. 
Paratransit service offers a more unique and personalized level of service to those who are unable to get around easily using the fixed public transportation system. The Para-transit system utilizes small vans, or minibuses, that are all wheelchair and handicapped accessible. Additionally, the ADA requires these vans to provide service within ¾ of a mile of the regular public bus route or rail station, at the same hours and days. This aspect allows both seniors and disabled persons to easily navigate from one station to another. 
Although the Paratransit system is incredibly useful, it is also in incredibly high demand. If you are planning on using this service, you must exercise patience and possibly time flexibility, as rides can sometimes take longer than anticipated. However, this system is generally more comfortable for seniors when compared to public transit.
Door-through-Door Service
Private agencies hire certified drivers that offer personal assistance, whether it be wheelchair help, help with bags, etc., through passenger's door, and on through the door of their destination. 
Transportation Apps
For smartphone owner, transportation apps are available for free download in the Apple Store (iPhone) or Google Play Store (Android). Simply download the app, create a personal account, and choose "Ride" whenever you're in need of transportation. Both Uber and Lyft are the most commonly used transportation apps. All of the drivers found on these apps are certified, licensed and have undergone background checks. In addition, their vehicles have been inspected for safety. Although the app is free for download, these rides do cost money. They are fairly inexpensive, and offer an affordable transportation option. 
Tip: If you opt-in for sharing a ride with other passengers through the Uber or Lyft app, you'll be able to get a ride for much cheaper!
Call for a Ride
For those seniors without a smartphone, the GoGoGrandparent hotline allows seniors to call a number from their home phone, and be connected with an agent who can help you catch a ride with a secure Uber or Lyft driver.
Cost and Payment Assistance
The fact of the matter is, the cost of transportation services will range significantly depending on many factors. For example, the public Paratransit service costs approx. twice as much as regular public transportation for the same driving route. For private volunteer driver programs, you may be charged five to ten dollars per ride, while other volunteers may provide a ride free of charge. That said, private transportation services are generally much more expensive than public ones.
Transportation Covered by Insurance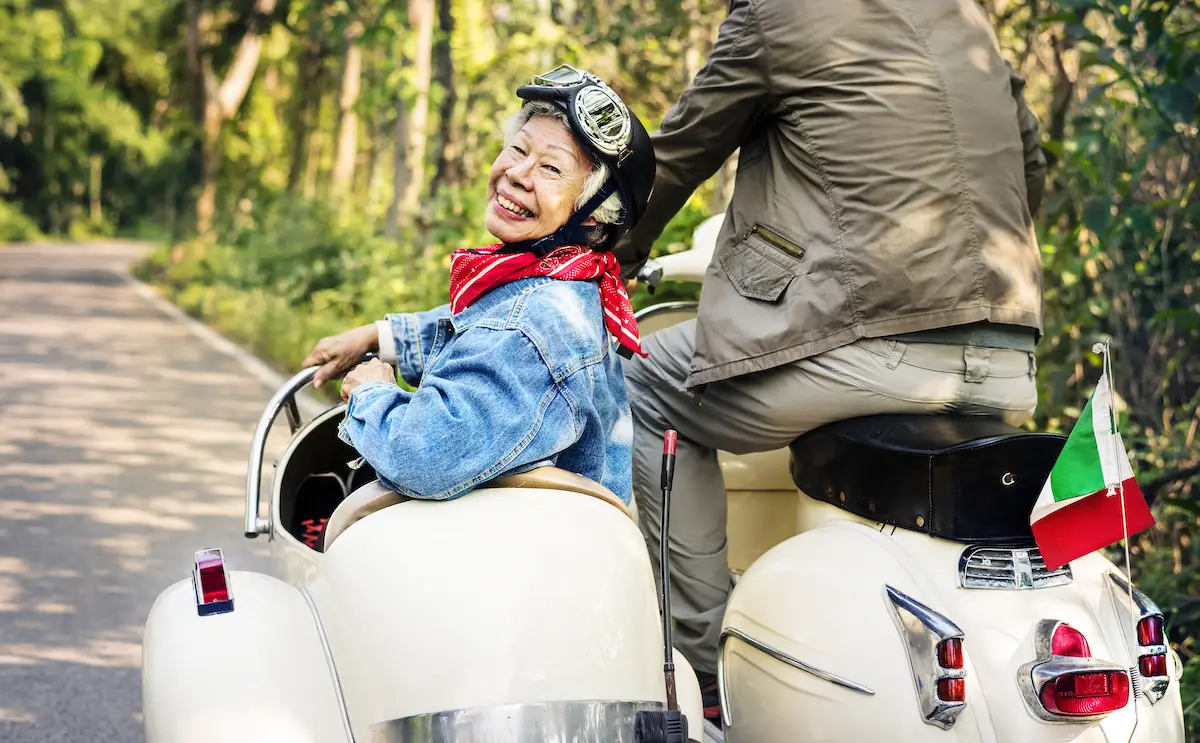 Dependent upon what insurance provider you have, your health coverage can include a certain amount of coverage for transportation services, usually for medical transportation purposes. In those cases, a van, car or other vehicle will come to your home to pick you up and take you to your appointment. There may be limitations, such as the number of trips you can take per month, if you're requesting non-emergency transportation, or whether you're currently receiving long-term care. You can find out if your insurance covers a transportation program by calling the company that provides your health coverage and finding out what your options are.
Does Medicare pay for Transportation Services for Seniors?
If you have Medicare, then unfortunately transportation to your doctor's office and other medical visits aren't likely going to be covered through insurance. However, you may be able to utilize an ambulance in some non-emergency situations if you have certain medical ailments and a note from your doctor stating that other forms of transportation are a danger to your health, and that an ambulance is medically necessary in your situation.
Does Medicaid pay for Transportation Services for Seniors?
If you have Medicaid, a significant number of medical transportations are covered, and in some areas, so are transportation services that are non-emergency medical related. It is important to understand that Medicaid is not one single program, but is rather a combination of different programs. These programs, and what they cover, differ depending on which state you live in. There are some Medicaid programs that will provide funding for transportation through Home and Community Based Services (HCBS), but that is not always the case. Additionally, these covered transportation services may only apply when a person is attending a medical-related appointment. In certain states, Medicaid will provide assistance by covering the cost of a Personal Care Attendant (PCA), an individual who can accompany the senior on Para-transit Services. 
Low-Income Transportation Options
If your insurance does not cover the cost of transportation services to your regular doctor's appointments, you can find independent service providers in your area to do so. Most areas have non-emergency medical transportation services for seniors who don't drive or have limited mobility. These services are free, or low-cost. 
Senior Discounts on Transportation
Most U.S. cities offer senior discounts for the elderly using public transportation in one form or another. Some states require you to have registered for a specific program prior to being eligible for a senior discount. Other states will have senior citizens apply for special senior bus or train passes in order to cash in a discount. On the other hand, there are some cities that offer public transportation to seniors completely free of charge, such as Chicago. With that in mind, do your research to see what forms of public transportation and senior discounts are available to you. 
As we previously mentioned, many communities also offer non-profit and volunteer services, providing medical and other non-medical forms of transportation to seniors in need of a ride. Often, these services are door-to-door, and should be researched as a good option for transportation. 
Contacting a Transportation Provider
When you begin researching what type of senior transportation services you'll be using, consider the following questions:
What, if any, requirements do I need to meet in order to qualify for this service?

Do they provide transportation for wheelchair users and/or the disabled?

Are there any additional charges associated with having a family member or friend ride with me?

Are they a door-to-door service or a curb-to-curb service?

What areas do they service?

Will the driver help with bags, a wheelchair, etc.?

Do they provide rides on the weekends and/or holidays?

What is the total cost?

How do they calculate their fees?

Are discounts available?

Is a reservation required? If so, how far in advance?

Will my insurance pay for the cost of the ride?
Rides in Sight
Rides in Sight is not a transportation service provider itself, but it is a nationwide website database of transportation options. ITNAmerica created Rides in Sight, which provides assistance to those looking for transportation, particularly for seniors and people with disabilities. The database is thorough and includes several details, such as whether the ride is wheelchair accessible and/or if the driver is willing to carry the riders bags in and out of the vehicle. The best part? Rides in Sight offer their transportation services at no cost. You can find the Rides in Sight database here. Or, you can contact them through phone at 1-855-607-4337.
Conclusion 
Many seniors have a desire to remain independent as they age. Aging where they are most comfortable, their homes, is often preferred. However, a major factor in one's ability to maintain a healthy and active lifestyle is transportation. So, if you or a senior loved one is struggling to drive, or if driving has become dangerous, use this guide to decide if personal transportation services would be a beneficial investment.