As we age, extra assistance is often required in order to continue living independently, or in the comfort of our own homes.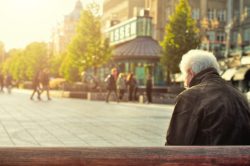 So, what about aging adults who suffer from dementia, such as Alzheimer's disease? Are there options regarding home care for dementia patients? And, how does regular home care differ from dementia home care?
In this article, we will cover the important differences between regular home care, and home care for dementia patients. 
What is Home Care for Seniors?
Senior home care, or in-home care, is a service offered to seniors and aging adults which allows them to receive certain types of care at home. The main goal is to allow these seniors to remain living in the comfort of their homes for a longer period of time, rather than transitioning to a senior care facility or nursing home. 
The type of care, as well as the level of care given to a senior though home care varies significantly, as every case is different and every senior will require a different level of care. The amount of time that a senior receives senior home care per week also varies, with some needing just a few hours a day, and others requiring 24-hour care each day.
Although moving to a care facility as a senior used to be the norm, today's seniors highly prefer to "age in place", or in their homes. In fact, according to the AARP, nine out of every ten senior prefers to age in their homes, rather than make the transition to a facility. 
Types of In-Home Care for Seniors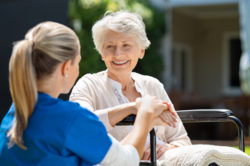 Not all in-home care services are the same. As we mentioned before, the level of care required will vary and depend on the mental and physical condition of the senior's health. Some in-home care services provide non-medical help, such as assistance with activities of daily living (ADLs). On the other hand, some in-home care services offer medical care provided by a licenced health professional, such as a skilled nurse or physical therapist. 
The most common types of in-home care include: