When you have aging parents who are in need of a caregiver, finding the right in-home care provider is essential to ensuring a safe and comfortable environment for them. 
This family guide to senior in-home care will help you get started! What Does an In-Home Caregiving Service Provide?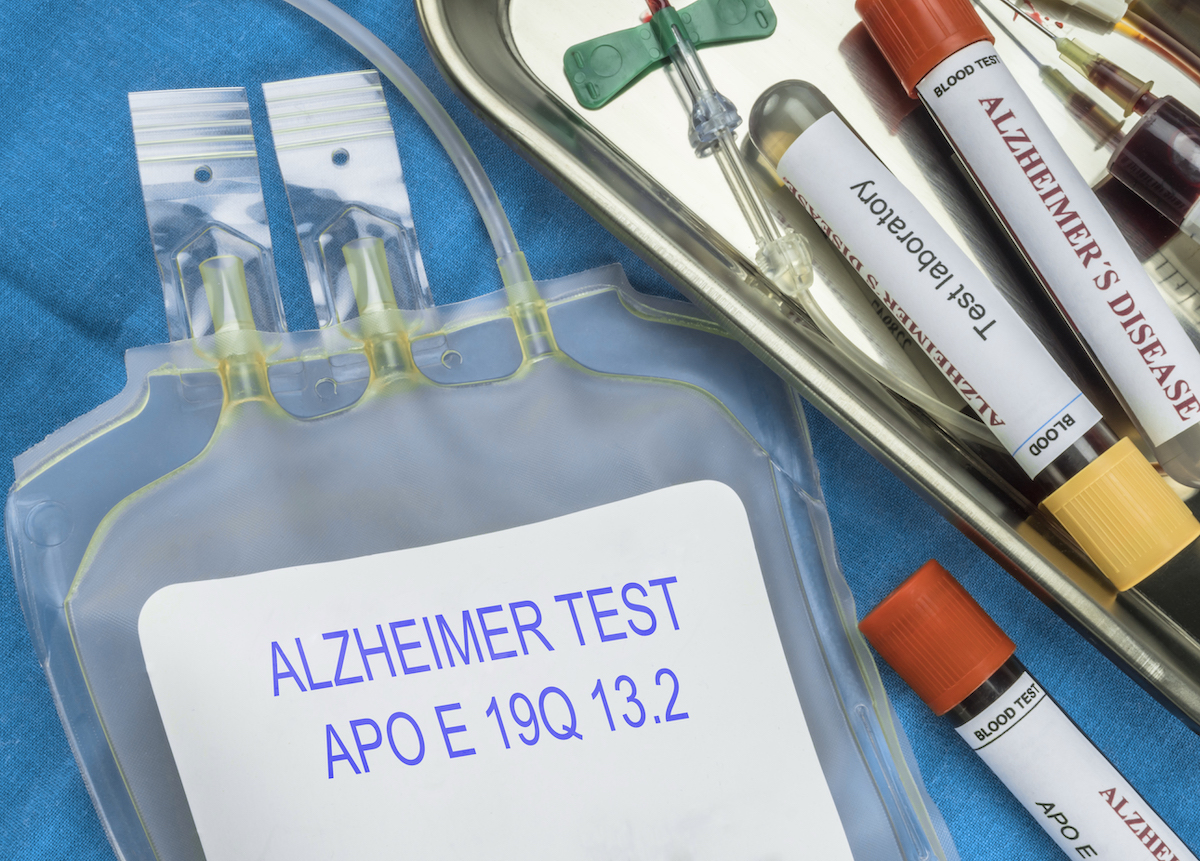 Before choosing an in-home caregiver that is right for your loved one, learn more about the type of services that are provided using this family guide. With a complete understanding of the benefits of in-home health care for senior care, feel confident in your decision when selecting a service and a professional caregiver that is right for you and your family. 
Caring for loved ones as they age plays a vital role in maintaining overall health. Some of the most notable services provided by in-home care services include: 
Mobility Assistance: Helping your loved one move about without struggling or doing so on their own is a top priority for senior in-home caregivers. Caregivers help by ensuring your loved one has the proper medical equipment when walking and moving from one location to the next. Keeping your loved one safe and secure is an essential service provided by in-home senior caregivers.

Positioning: If your elderly loved one is sick or current restricted to bed rest, avoiding atrophy of the muscles is imperative. In-home Caregivers are well-equipped to help with both transferring and positioning seniors who are unable to do so on their own. The repositioning of seniors while on bedrest or restricted to sitting most hours of the day helps to improve breathing while also minimizing the risk of developing bed sores or experiencing extreme muscle atrophy. Muscle atrophy occurs when there is little to no movement of the muscles for an extended period of time. Caregivers help to prevent additional health issues from arising by scheduled positioning and transferring services.

Incontinence and Toilet Care: Maintaining personal hygiene is essential for seniors who are in need of in-home care. Senior caregivers are experienced with cleaning and assisting with all bathroom necessities to prevent possible infections, unpleasant odors, and other bowel-related health issues such as incontinence. Provide your senior loved one with the respect and dignity they deserve by working together with an in-home care provider.

Hygiene and Grooming Services: When loved one age, there is a much higher risk of infection or potentially fatal injuries after suffering a fall. If your loved one is not capable of showering or bathing on their own, in-home caregivers assist with the entire process. Caregivers provide a full bathing and hygiene service which includes shampooing, shaving, and managing hairstyles to offer seniors dignity and confidence with each new day.

Diet and Nutrition: Healthy and balanced meals are a necessary part of life at any age. Experienced senior caregivers provide an array of nutrition options to help maintain the appetite of your loved one while in their care. Meals are freshly prepared and provided for seniors based on their nutritional needs and overall preferences. If your loved one has a special diet it is also possible to work with caregivers who will create a specialized meal plan that is optimal for their health.

Transportation: In some cases, transportation services are also available with in-home senior caregivers. Transporting seniors to and from doctor appointments along with various shops can help boost their quality of life while providing them with a sense of independence, even if they are no longer capable of driving themselves.

Housekeeping: Light housekeeping is available with in-home senior caregiving services in many instances. If your loved one is no longer able to keep up with simple chores around the house, in-home caregivers are available to assist with the process.

Laundry Services: Caregivers are familiar with handling laundry and help to manage the wardrobe and cleanliness of your loved one's everyday wear. Services range from traditional washing and drying to ironing and hanging clothing up in closets or folding them to put away in drawers.

Conversation and Companionship: Social isolation is one of the biggest downfalls of living alone as a senior, especially as family and friends continue to move or pass away. Provide comfort for your loved one with in-home senior caregivers along with the necessary companionship to steer clear of depression and feelings of total isolation.

Errands: If your loved one no longer has family or friends nearby to help with picking up prescription medications, meals, or groceries, senior caregivers can assist. Running errands provides your loved one with all of their everyday necessities when they no longer have the ability to transport themselves to the store.

Medication Assistance: Medication reminders are extremely vital for seniors who are required to take multiple prescription medications or vitamins each day. In-home senior caregivers remind their clients when it is time to take medications while ensuring their medications are being taken properly and on a regular basis for optimal health.
Paying for Senior In-Home Care 
When you are searching for senior care services for a loved one in your life, it is important to understand the cost of care and which options you have available to finance the services you require. With this senior family guide, discover the necessary steps to take to provide your elderly loved one with the best care while sticking to any budget you have set in place. 
It is always important to speak with a representative of the in-home care providers you are most interested in before making a decision to ensure you have a payment option and solution that is viable for you and your family. Some of the most common ways to pay for senior in-home care include: 
Savings and earned income are two of the most common ways to pay for in-home care provided to seniors.

Medicaid: In some cases, it is possible to pay for portions of in-home care using Medicaid depending on your loved one's age and the type of in-home care they require.

Long-Term Care Insurance: Although long-term care insurance does not always cover the total costs of in-home care, seniors are able to use a portion of the coverage to help with expenses. Converting long-term care insurance into a loan is another solution that is often used by family members who wish to help support the monthly cost of in-home care for their loved ones.

Veterans' Aid and Attendance Benefit: The Veterans' Aid and Attendance Benefit are available to all veterans who qualify. If your loved one has served at least 90 days in the military with one day of active duty during wartime, he or she is likely to qualify for the Veterans' Aid and Attendance Benefit.
Compare Service Plans and Pricing Structures 
Before choosing an all-in-one in-home care service for seniors, inquire about service plans along with the current pricing structures in place for each individual provider. Not all in-home care providers operate in the same manner, which is why it is highly advisable to research comprehensive service plans and pricing structures before settling on a decision that is right for the senior you require care for each day. 
One-Time Fees and Contractual Agreements 
Determine whether you required to pay a one-time fee when beginning a professional relationship with an in-home care service of your choice. One-time fees can help to cover paperwork filing along with the logistics of finding the right professional caregivers who are ideal for your loved one. Additionally, it is also important to determine whether or not a contractual agreement is required in order for you to start the services you require. Contractual agreements may or may not include a set timeframe for the services you are interested in receiving. Discuss your options with a care representative from the in-home care service of your choice before moving forward with a final decision. 
Review Ancillary Charges 
Review ancillary, or necessary charges for each plan available from the provider of your choice. In some cases, in-home care services allow seniors to make adjustments to their plan by purchasing additional meals or opting for premium services even if it is not covered in their current ongoing plan of care. 
Advanced Care Planning 
Advanced care planning is necessary if your loved one is suffering from a long-term or terminal illness. With advanced care planning in place, gain peace of mind as professional senior caregivers watch over your loved one in varying physical and mental states. 
What are Advance Directives? 
An advance directive is a guide provided by seniors to their caregivers regarding their current wishes when it comes to their health and the care they receive. Knowing when your loved one is no longer interested in ongoing caregiving services helps caregivers determine when it is time for palliative care or a transfer to a nearby hospital or hospice location. Advance directives are ideal for patients who are currently suffering from a terminal illness or health condition that causes disruptions in speech, memory, and the eventual ability to communicate, they may want to consider long-term care. 
Who is a DNR Intended for? 
DNRs are highly recommended for seniors of all ages, especially those who have had ongoing or debilitating health issues. A DNR informs caregivers of their abilities and provides them with direction should your loved one experience a health crisis while in their care. 
Is a Living Will Necessary? 
A living will is not always necessary for families of senior citizens, although it is optimal to minimize the stress and logistics should your loved one pass away while in the long-term care of an in-home provider. A living will provides your loved one with total control over their belongings, possessions, and finances to ensure a smooth transitional process after they have passed away. 
Healthy Recipes for Seniors 
Senior care involves more than simply ensuring your loved one is bathed regularly, medicated properly, and looked after physically each day. Nutrition plays an essential role in extending the longevity of the lifespan of a senior, which is why it is so important to prepare heart and brain-healthy recipes for your loved ones as they age. When working with a professional senior caregiver, ensure your loved one is cared for with the right foods and recipes to help boost their immune system while maintaining their overall health. 
Some of the brain and heart health care recipes that are optimized for senior health include: 
Avocado Feta Dip

Roasted Brussel Sprouts

Heart-Healthy Chicken Noodle Soup

Apple and Winter Squash Soup

Grapefruit Salad

Green Bean Casserole

Egg Whites and Salsa Breakfast

Greek Lamb

Roasted Turkey

Stuffed Ham

Cinnamon Chicken

Swedish Turkey Meatballs

Turkey Meatloaf

Deviled Eggs

Watermelon Salsa
Maintaining a wide variety of fresh ingredients and foods helps to keep your loved one's body healthy and filled with the proper vitamins and nutrients they need each day. Senior caregivers are knowledgeable and experienced when it comes to preparing whole and fresh foods for patients of all ages. Some of the most popular ingredients used while preparing dishes for seniors with in-home caregiving services include: 
Fresh Vegetables: Asparagus, broccoli, cauliflower, carrots, peas, green beans, onions, corn, Brussel sprouts, kale, lettuce, eggplant, zucchini, squash.

Fresh Fruits: Bananas, apples, tomatoes, pears, blueberries, blackberries, strawberries, kiwi. 

Cheese: Cheddar, mozzarella, gouda, gruyere, blue, provolone, American.

Fresh Meats: Turkey, chicken, ham, turkey bacon, lean beef, pork loin, lean steak, heart-healthy deli meats. 

Breakfast foods: Eggs, egg whites, salsa, heart-healthy toast, turkey bacon, ham, coffee, orange juice, milk.

Snacks and dips: Cranberry sauce, avocado dip, salsa, nuts.

Nuts: Almonds, pecans, walnuts, cashews, peanuts, macadamia nuts.