When a doctor diagnoses a friend or relative with dementia or Alzheimer's disease, it can feel as though a rug has been pulled out from under your feet.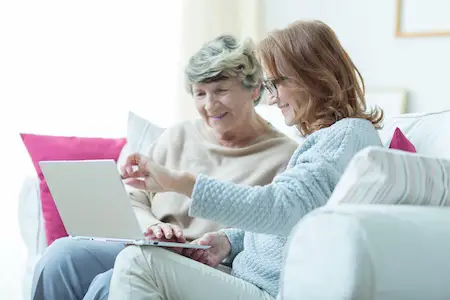 Dozens of questions run through your mind. Fortunately, there are a number of wonderful books for caregivers that can provide the answers needed. These books were specifically written for dementia caring and Alzheimer's disease help.
They provide information on types of care and end of life care issues. These caregiving books also provide caregivers with tips for taking care of themselves.
1."The Conscious Caregiver: A Mindful Approach to Caring for Your Loved One Without Losing Yourself", by Linda Abbit.
Abbit is founder of Tender Loving Eldercare and is a caregiver herself. In the book, she discusses what caring for someone else entails and reminds caregivers to take time for themselves.
2."A Guide for Caregiving: What's Next? Planning for Safety, Quality and Compassionate Care for Your Loved One and Yourself", by Tina Marrelli.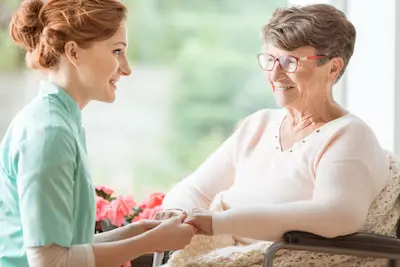 Marrelli, a best-selling author and nurse, has created a practical and compassionate guide for caregivers of elderly patients through this book. Her easy to understand approach breaks down complex issues into manageable bites.
3."Living With Dying: A Complete Guide for Caregivers", by Katie Orlip, RN, LCSW,and Jahanna Beechman.
This complete guide for caregivers is an informative and practical resource that addresses the tough conversations you must have with the patient and provides a practical plan for getting their affairs in order.
4."Where the Light Gets In: Losing My Mother Only to Find Her Again", by Kimberly Paisley.
Written from the heart, this popular actress and wife of Nashville super star, Brad Paisley, shares how her family's lives changed after their beloved mother was diagnosed with a rare form of dementia. Emotional but informative, it reminds caregivers of the importance of having family and friends to rely on during this painful time.
Daly relied on her experience caring for her aging parents in writing this book. She addresses common challenges such as how to take away the car keys and the guilt that often plagues caregivers of family members.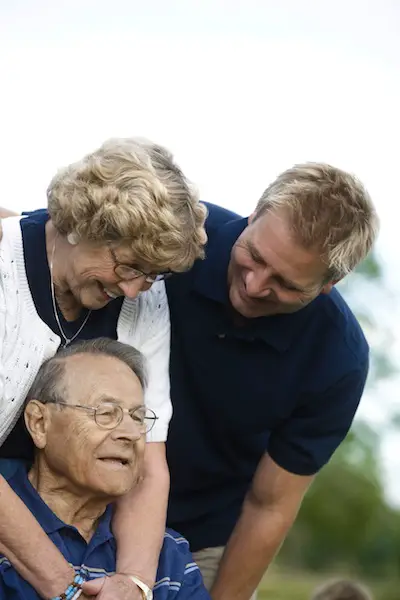 Waichler brings forty years of experience as a clinical social worker and patient advocate into this book while combining her personal memories of caring for her aging father.
The author draws from his own experience writing this book, but what makes it truly special are the illustrations by Peg Lee.
8."Spectrum of Hope: An Optimistic New Approach to Alzheimer's Disease and Other Dementias", by Dr. Gayatri Devi.
Dr. Devi is a neurologist specializing in dementia. He writes about the possibility of living a full life even as the disease progresses.
Consider this book a "how to primer" for elderly care. Gross, a former reporter for the "New York Times", has written a memoir about caring for her own parents while providing much needed facts and guidance on the subject.
10."The Caregiver's Survival Handbook: How to Care for Your Aging Parent Without Losing Yourself", by Alexis Abramson.
This book focuses on caring for your parents while caring for your own family and details how to maintain a healthy work-life environment.
11. "While They're Still Here: A Memoir", by Patricia Williams.
Williams unexpectedly finds herself a caregiver, nurse and financial adviser to her own parents and advises others using her experience.
12. "Holding the Net: Caring for My Mother on the Tightrope of Aging", by Melanie Merriman.
Merriman brings the perspective of a hospice consultant to this honest memoir about caring for her mother after her father dies. Even with an understanding of how our complex health care system works, Merriman still struggles with the real life experience of being responsible for her mother.
13. "The Alzheimer's Action Plan: The Experts' Guide to the Best Diagnosis and Treatment for Memory Problems", by P. Murali Doraiswamy and Lisa Gwyther.
Written by a social worker and a physician who is an expert on Alzheimer's disease and dementia, this book outlines coping strategies and next steps after diagnosis.
14. "Alzheimer's Daughter", by Jean Lee.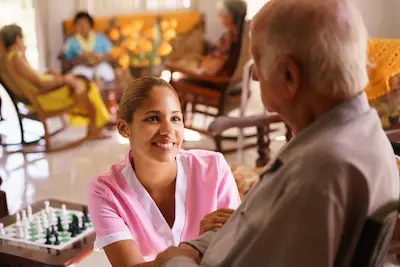 Imagine both parents being diagnosed with Alzheimer's at the same time. This work of fiction is also an accurate portrayal of what Lee witnessed caring for both of her parents as the disease progressed.
15. "When Your Parent Becomes Your Child: A Journey of Faith Through My Mother's Dementia", by Ken Abraham.
Abraham urges readers to become informed before they are unexpectedly asked to care for a parent with dementia or Alzheimer's.
16. "Thoughtful Dementia Care: Understanding the Dementia Experience", by Jennifer Ghent Fuller.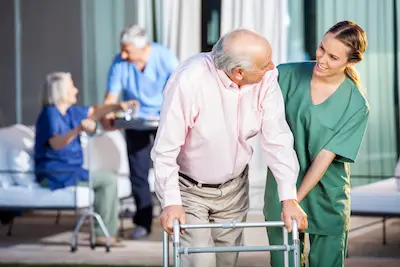 A basic primer on dementia and caring for patients with the disease.
17. "The 36 Hour Day: A Family Guide to Caring for People with Alzheimer's Disease, Dementias and Memory Loss in Later Life", by Nancy Mace and Peter Rabins.
This book is considered essential for those caring for a patient or parent with dementia. It provides practical advice as well as stages of dementia before death.
18. "Alzheimer's Early Stages: First Steps for Family Friends and Caregivers", by Daniel Kuhn, MSW, and David A. Bennett, M.D.
One of only a handful of books on the early days of the disease, this book helps ready families for what to expect. It also contains an extensive list of resources for caregivers.
19. "Mayo Clinic Guide to Alzheimer's Disease: The Essential Resource for Treatment, Coping and Caregiving," by Ronald Petersen.
This book explains how Alzheimer's affects the brain in easy to understand language. It also outlines how the brain works and what constitutes healthy signs of aging.
20. "The Forgetting: Alzheimer's: Portrait of an Epidemic", by David Shenk.
A journalist and commentator for National Public Radio, Shenk provides an understanding of the nature of memory.
There are over 65 million caregivers in the United States alone. As the population ages and families are faced with the question of how to care for loved ones, these caregivers for life must have every resource available at their fingertips.