Every care agency is different and offers different types of care.
Here is our review of SYNERGY HomeCare.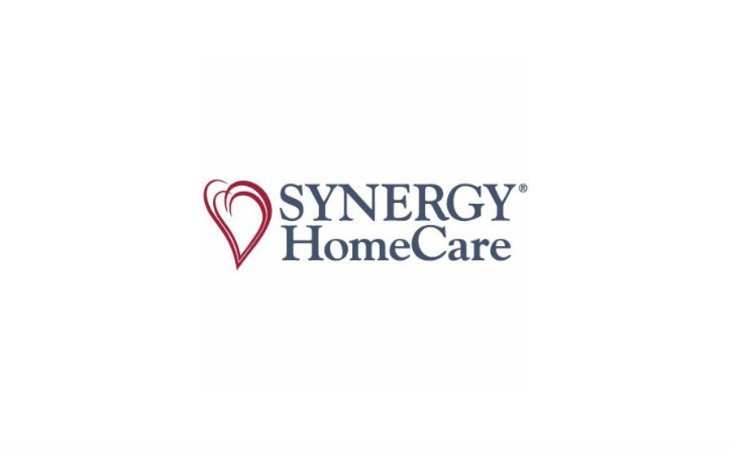 SYNERGY HomeCare Review
"SYNERGY HomeCare knows what you know: family comes first."
In-Home Care
Walking and mobility assistance

Transitioning throughout the house

Bathing and grooming

Getting dressed each morning

Meal planning and preparation

Feeding assistance

Bathroom assistance

Incontinent care

Transportation to and from medical appointments

Running errands

Light housekeeping

Daily companionship

Daily communication

Medication reminder and assistance
Memory Care
Alzheimer's care

Dementia care
Activities of Daily Living 
Transportation to social engagements

Housework

Grocery shopping

Meal preparation

Social entertainment and activities

Managing finances

Translating messages

End-of-life care
Populations 
Elder care

Post-surgical care

Transition from hospital to home

New mother assistance and care
No matter where you're located, we are here to assist you.
What is Home Care?
An increasing number of seniors are deciding to age in the comfort of their own homes. Home care varies, depending on the needs of the client. To one family, home care might mean helping a senior get around their home. For another, it might mean providing them with daily companionship or transportation to complete errands.
Other in-home care services might include daily tasks like housekeeping, cooking, cleaning, or even just sitting and talking with the client. In-home care services can also mean providing respite for a family caregiver or helping a client transition from a hospital visit to home care. The day-to-day requirements of a family caregiver can feel overwhelming. In-home care services ensure that your loved one is taken care of properly, while allowing you to focus on developing your relationship with them.
Before in-home care services, many individuals would have to make the difficult decision to move to an assisted living home, even if they only required minimal daily assistance. In-home care can provide seniors and those with disabilities the added assistance and care they need so they can live where they are most comfortable.
In-home care services enable individuals, allowing them to maintain their independence while also connecting them with a caregiver that is carefully matched to meet their individual needs.
Customized Services at SYNERGY HomeCare
SYNERGY HomeCare recognizes that each client has their own in-home care needs. No two families are the same and because of this, they offer customized in-home care services based on the patient's needs. If you prefer, you can also schedule one of the pre-set packages available through SYNERGY HomeCare. The Weekday Health Appointment Package includes a couple hours of in-home care each week with assistance to and from medical appointments. Caregivers will also take notes while accompanying the client to the doctors' appointment, ensuring that they remember to ask all questions and follow all doctors' orders.
The Rise and Shine Package assists seniors with their morning routine, including tasks like getting in and out of bed and dressing and grooming for the day. The Mealtime Check-In Care Package ensures that your loved one is consuming healthy meals regularly. This package will also include daily light housekeeping and companionship with the senior.
The first and most important step when choosing an in-home care company is determining how much assistance you need. With Synergy's care needs estimator, you can determine and evaluate your home care needs. This quiz requests information to better determine the individual needs of the client, with questions that gauge the level of assistance already available within the house, along with the additional level of assistance needed.
SYNERGY HomeCare will also complete a comprehensive in-home assessment with each new client, which will give them not only a better idea of your loved one's individual needs, but also their expectations and preferences. The goal at SYNERGY HomeCare is not only to care for your loved one in a dedicated and compassionate way, but to also improve their life enjoyment.
Whether you or your loved one needs short-term or long-term primary caregiving services, SYNERGY HomeCare can find a convenient schedule that works for you. The great thing about SYNERGY HomeCare is that they also understand that a seniors' care needs often change. Because your working relationship with SYNERGY HomeCare does not require a contract, you can always increase or decrease your level of in-home care services.
In addition to determining the in-home care needs of the patient, SYNERGY HomeCare also completes an in-depth caregiving matching process. Once each caregiving employee has successfully completed their reference and national criminal background check, a SYNERGY representative will look at their individual skills and experience to determine if they are a good fit for a family. SYNERGY HomeCare even has caregivers that are specially trained in memory care conditions like Alzheimer's and dementia, so you can rest easy knowing that your loved one is receiving the care they need.
While SYNERGY HomeCare does not offer medical care services, they can be an important point of contact for medical alerts. Your caregiver will come to know your loved one, knowing when to alert their medical team for additional care.
Many seniors and their families wonder how they will cover the cost of in-home care. Long-term care services are important to the overall health and wellbeing of your loved one, but they are not always covered by traditional insurance providers. Consider a few of these options as you begin to explore in-home care:
Medicare and In-Home Services at SYNERGY HomeCare
While Medicare does not typically cover in-home care services that are not medical in nature, some Medicare Advantage plans do include home care. Rules vary depending on your coverage and state. Fortunately, the representatives at SYNERGY HomeCare are willing to communicate with your Medicare representative to determine your coverage availability.
Private Insurance and In-Home Care Services at SYNERGY HomeCare
Seniors who have a private insurance policy might also have in-home care benefits available. SYNERGY HomeCare can work with your insurance company, helping you better understand your payment and coverage options.
Medicaid and In-Home Care Services at SYNERGY HomeCare
In some cases, Medicaid will cover the cost of in-home care services or assist with the costs associated. Medicaid is a state-specific insurance coverage, however, so it is important to check with your state's office. Additionally, some family members might qualify for the Caregiver Child Exemption. This program can offer payment to eligible family caregivers.
Veteran's Insurance and In-Home Care Services at SYNERGY HomeCare
As a veteran, you gave up a lot to protect your loved ones. In return, you might be eligible for in-home care benefits available through Veteran's Affairs (VA). When you choose SYNERGY HomeCare, you might be eligible for even more including the Veteran's Homemaker Benefits. SYNERGY HomeCare is an approved provider of VA benefits. You can learn more about your eligibility by reaching out to your nearest VA location.
Your nearest SYNERGY HomeCare representative can help you evaluate your in-home care payment and coverage options. In addition to considering benefits, SYNERGY HomeCare can also design a custom in-home care plan that meets your budget.
Choosing the Right Home Care Agency
When it comes to the health and well-being of your loved one, you want the best. No two senior home care agencies are the same, just as no two seniors are the same. In addition to reviews, it can also be helpful to carefully evaluate the individual SYNERGY group. We want you to choose a home care agency that makes you feel comfortable and that works with you.
The staff at SYNERGY HomeCare stand by the quality and dedication that they offer their patients with a no-contract policy. This means that if you're unhappy with your level of care at any time, you can cancel your caregiving services. SYNERGY HomeCare also realizes that your loved one's needs are not limited to normal business hours. Not only are their caregiving services available 24/7, but you can also reach customer representatives any time of the day or night. Whether you have a question or a concern, a live person is always ready to help.
Honesty is an important value to look for when choosing an in-home company. Not only do you want a caregiver that is open and honest with you, but you also want an agency with a clear pricing structure and policies. SYNERGY HomeCare is honest and clear when it comes to pricing and there are never any hidden fees. 
Choosing the individual caregiver might also be important to you. SYNERGY HomeCare allows clients and their families' to meet with their potential caregiver ahead of time. They will also change your caregiver with no questions asked, if either you or your loved one isn't comfortable with them. SYNERGY HomeCare also recognizes the need for ongoing information and resources. Representatives are always ready to help by providing you with condition-specific resources to better understand what your loved one is going through and what they need.
How Much Does Carelinx Home Care Cost?
In-home care costs can vary depending on many factors including the location of the franchise and the level of the services needed. Generally, home care at SYNERGY is billed weekly, combining the number of hours of care for the week. It can be helpful to first determine the number of hours of in-home care that your loved one needs and then compare that to the cost of the SYNERGY HomeCare location nearest you.
Fortunately, the cost of in-home care tends to be more affordable than other senior care options like an assisted living facility or nursing home.
Reviews
In-home care costs can vary depending on many factors including the location of the franchise and the level of the services needed. Generally, home care at SYNERGY is billed weekly, combining the number of hours of care for the week. It can be helpful to first determine the number of hours of in-home care that your loved one needs and then compare that to the cost of the SYNERGY HomeCare location nearest you.
Fortunately, the cost of in-home care tends to be more affordable than other senior care options like an assisted living facility or nursing home.
"From an employee point of view: My time with Synergy has been one that I compare all my jobs to now. From the memories I've made with my clients, to the flexibility of the hours, this was by far one of the best companies I've ever been with.
"It's been really wonderful. I was one of their first customers in this town, and to have backup and support helps. I've had a number of incidents over the years. They give me exactly what I asked for in terms of caregiving."
"I used to work for Synergy HomeCare. They were always attentive to anything and everything and I would highly recommend them to care for your loved one. Compassionate and friendly staff and caregivers!"
"One of the reasons we had to have help is because I broke my ankle and collar bone. I pretty much couldn't do anything on my own! I very much like the person that is helping me out. She is amazing as far as her memory goes. I can tell her something once, and she remembers it."
Careers with SYNERGY Home Care
How much does SYNERGY HomeCare pay their caregivers?
SYNERGY HomeCare pays its caregivers an average of $12.40 per hour, but hourly rate can range from $7.25- $18.80 per hour, depending on location and experience level. In addition to a competitive rate, the caregivers at SYNERGY HomeCare can also expect the following work benefits:
A flexible work schedule

Paid time off

Referral program

Health insurance

Retirement plan

Vision insurance
It is important to keep in mind that hourly pay, as well as benefits, will vary from location to location since they are each independently-owned-and-operated.
What types of careers does SYNERGY HomeCare offer?
Compassionate and caring caregivers are always in demand at your nearest SYNERGY HomeCare location. You will find both part and full-time employment at SYNERGY HomeCare, offering employees a flexible work schedule.
In addition to the caregiving positions available, you will also find positions available for certified nursing assistants (CNA), registered nurses (RN), home health aides, and scheduling coordinators. Because each location is independently-owned-and-operated, employment options will vary, depending on the location. Some locations might also have positions available for administrative work. SYNERGY HomeCare does a great job of recognizing its top caregivers. Each year, they recognize one caregiver who has demonstrated their dedication and compassion to the caregiving role. This individual is nominated by their franchise owner and reviewed further.
How to apply to SYNERGY HomeCare?
If making a difference and being an important part of families' lives sounds rewarding to you, then you might be a good fit for a position with SYNERGY HomeCare. When applying for a caregiving position with SYNERGY HomeCare, qualified candidates are expected to have the following:
The ability to provide compassionate companionship

Comfort completing light housekeeping tasks

The ability to assist clients with their ADLs

The ability to adhere to strict policies and procedures
While caregivers with previous experience working with the elderly population or post-surgical individuals are always in demand, candidates of all experience levels are encouraged to apply for a caregiving position.
Interested candidates can expect an application process that includes:
National Criminal Background Check

Enhanced training and certifications

W-2 employee benefits

Bonded/insured employment
Employees at SYNERGY HomeCare are W-2 employees, meaning they are actually employed and insured through the homecare franchise. If you're interested in employment, you can reach out to your nearest SYNERGY HomeCare location or you can submit your resume here.
How do I open a SYNERGY HomeCare Franchise?
If the idea of helping others and making a difference in your community sounds appealing to you, then you might consider franchising with SYNERGY HomeCare. The first step toward a franchise opportunity with SYNERGY HomeCare is to schedule a consultation with the franchise department.
Franchise owners with SYNERGY HomeCare are expected to have good people skills, including project management and communication. In addition to the fulfillment that you get knowing that you're helping out your community, you can also benefit from:
Minimal start-up costs: A minimal investment of 50k in liquid capital or 150k in net worth is required to open a SYNERGY HomeCare franchise.

Prime location: Your location is protected by our franchise agreement. Each location is large and will include a minimum of 20,000 seniors age 65 or older to ensure that you have a lot of business opportunities available.

Recurring revenue: As the in-home care industry continues to increase, you can expect recurring and increasing revenue annually.

Flexible schedule: The in-home care service industry allows franchise owners to opt for a flexible work schedule. Whether you prefer to work a traditional work shift, evenings, weekends, or overnight, you can easily design a schedule that works for your caregivers and you.

Service based: With an in-home care agency, there is no reason to carry an inventory or to worry about large warehouses.

Explosive growth industry: The in-home care industry is in demand. In fact, you can expect the number of seniors needed in-home care services to double

to 70 million by 2025.

 
SYNERGY HomeCare has been recognized by Entrepreneur Magazine, Inc. 5000, and Forbes, giving you even more reason to consider them as you venture into the in-home care industry. 
Once you have decided to franchise with SYNERGY HomeCare, you can expect all the tools you need to succeed. SYNERGY HomeCare provides all of its franchisees with quality training and a comprehensive workbook that includes everything you need to know. One of the things that set SYNERGY HomeCare apart from other in-home care businesses and franchises in general, is that they allow their franchisees to be creative. In fact, they encourage it. Each location and business owner is different and they work to foster the strengths of each owner to reach their own personal success.
Franchisees will also have access to the marketing tools and relationships available at the corporate level. By contributing to the National Marketing fund, you can easily get your brand's name out through marketing resources and public relations, all with an experienced marketing professional leading the way.
How Do We Determine Our "Top" Care Agencies?
According to a recent study, 90% or more seniors want to stay in their homes for as long as possible. We recognize the importance of honoring our senior loved ones wishes, while ensuring the peace of mind of their family members. We rate our top care agencies for their high level of professionalism and expertise in home care knowledge and services. These agencies are dedicated to providing an outstanding level of service in all home care solutions they offer. InHomeCare.com awards top home care agencies according to both client and caregiver satisfaction ratings. All of these home care agencies prove that they pride themselves on supplying quality care in every satisfaction category measured by InHomeCare's rating system. We only recommend the absolute best home care agencies out there – so you can be confident that your loved one will receive nothing but the most exceptional care and service.
How To Find The Best Fit For Your Family
When it comes to in-home care agencies, there is not a "one-size fits all" solution. While reviewing our care agencies, try to keep the needs of your loved one in mind. Do they need memory assistance? Or, are they looking for temporary postoperative care after an injury? Each case is unique, and therefore will require a personalized care plan in order to meet all areas of need. Of course, there are great options out there for everyone, and we do our best at InHomeCare.com to cover all the important information family members and loved ones may need in order to make an educated decision regarding home care services. If you find yourself struggling to decide which home care agency would service your loved one best, make a list of your top choices and contact each of them. By inquiring about services offered, and by asking questions, you should be able to get a clear winner.