As difficult as it is to start a conversation about end of life, getting affairs in order before death does not have to be a monumental task.
It is not something that you sit down one weekend and do. While parents are still in control of their mental faculties, adult children should approach them, treading carefully, of course. This type of discussion could ideally come from the parents, but if that does not happen, adult children should bring it up.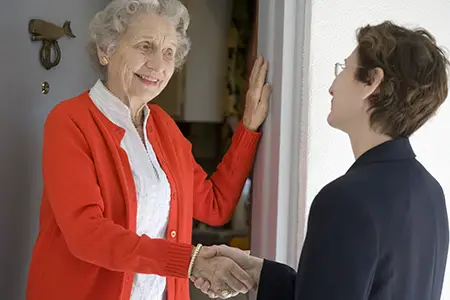 Maybe children could approach their parents with, "Mom (or Dad), do you have the time to sit with us to get your affairs in order so that we can be sure to adhere to your wishes when the time comes?" This is not an easy conversation to have, and parents and children both procrastinate. Develop a pre death checklist and a "getting affairs in order worksheet" with parents. Although pre death checklist sounds macabre, explain why and how each item will lessen the stress on both of you later. This important discussion should occur as soon as possible rather than at a time when parents have possibly become infirm.
A will or a trust will help parents get their affairs in order. Not only does it give them a sense of peace, but it clarifies their desires so that there can be no question later. Their last wishes should be spelled out so that those in charge will have a blueprint by which they can perform their duties.
Below are some areas to note about how to put a senior loved one's affair in order:
Finances
What assets and liabilities do the parents have and where is the supporting documentation?
Have they appointed someone to have durable power of attorney to manage their affairs when they are incapable of doing so?
Health Care
Have they appointed a family member or close friend to make decisions regarding their health if they are incapacitated?
Have they developed a plan for a funeral or other end- of- life ceremony, if desired? They can do that by deciding on a funeral, memorial service, cremation and scattering of ashes in a place of their choice, or cremation with burial. Whatever they choose, the family should honor their wishes.
Do they have long-term-care insurance? If so, understand the terms and coverage.
Do they want life prolonging steps to be taken? If they do not, have they signed a Do Not Resuscitate order? An advance directive can be included in the trust or living will.
Getting Affairs in Order – Worksheet
A type of "getting affairs in order worksheet" is an excellent idea to help organize the various steps that should be taken. Having a guide makes it easier to split up the different tasks among family members or to keep a single member on task.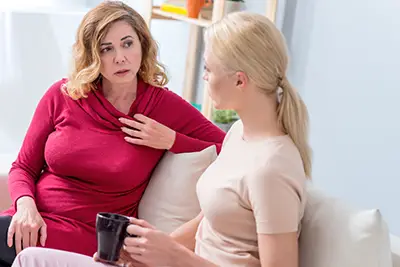 Procuring legal documents for elderly parents may lighten the burden for those who will be responsible. Some of the legal documents for elderly parents consist of pulling together insurance policies, which may include health, home, life, car, and any types of catastrophic insurances that may be in force. Other important papers are tax returns and varied bank accounts, such as long and short term savings, checking, money market, CDs, and debit cards. A list of credit cards with account numbers, expiration dates and passwords helps to facilitate closing accounts and the ability to withdraw funds from those accounts.
Aging parents should make certain that documents relating to their home are easily accessible. Knowing the balance of the mortgage gives the children some idea of funds that will become available when everything is liquidated. Any deeds to real estate, including investments, should be included in the portfolio. It is also a good idea to have copies of trusts and/or wills, documentation regarding power of attorney, and information and location of any safe deposit boxes, as well as professionals they have used for various legal services.
The various certificates, agreements, amendments and settlements should be in the portfolio to help officials with proof of identities and relationship issues. The different email accounts and moneyed online accounts, such as PayPal or Etsy should be listed, along with passwords and any other access information.
How to Deal with Aging Parents Emotionally
Because this is such an emotional topic, it is not difficult to understand the hesitancy of adult children to broach the subject. Like most difficult jobs, it is better to do the hardest detail first. In that way, the most grueling tasks are out of the way, and it is easier to do the simpler ones. No job will be bigger than the initial conversation with them to start an "aging-parent's checklist." Perhaps parents will have already been thinking about this and may even be first to mention the subject. That would surely be a load off the minds of family members.
As loved ones approach the end of life, they may need care that is beyond the scope of the family. In such a case, the adult children may have to call in a professional to help with the day-to-day activities, such as bathing, cooking, housework, or sometimes dispensing medication and feeding them. This type of care can be accounted for in a final wishes checklist, which has been created together with the parent. Getting affairs in order before death makes allowance for end- of-life care. Having affairs in order is a smooth transition between life and death.
While seniors are still able and healthy, find a way to start this important conversation. It is never too early to get your affairs in order either, so that may be a starting point for the discussion with parents. An aging parent's checklist can be an offshoot of your own list, and working on both simultaneously can be a way of bonding. In this case, you are acknowledging how important it is to be prepared.
Advance planning is essential because you want to be able to access information to work on their behalf for any and everything to which they are entitled. All important papers should be kept together in a central location which they have disclosed to those in whom they have entrusted the information. More than one person should have knowledge of, and access to, the documents.
As a guardian of elderly parents, adult children should not underestimate the peace of mind in having everything written, witnessed, and accessible for the time that it becomes necessary to use the information. An obituary and a pre-planned funeral arrangement will be welcoming when the time comes because that is a time that is fraught with emotion and indecision. Unfortunately, some mortuaries will take advantage of this emotional time. A burial plot and a funeral that have already been purchased will eliminate the need for family members to make those decisions, which sometimes cause disharmony and bickering amongst them. Make this a part of the final wishes checklist, and all of the necessary work will be completed before death.
Usually children want to see their loved ones have the best experience possible in their final years. Parents have born the tribulations of their children and nurtured them through years of growing up. Hopefully, children will want to make their last years fruitful because they love and honor their parents and not simply out of a sense of duty. Even if parents are in a stage where they lack awareness, family should know that how they treat aging parents is a reflection of their character. Keeping in mind that they will one day be their parent's age, it is incumbent upon family to provide for them lovingly and cheerfully.