When the difficult decisions surrounding end of life care issues are being discussed, there is often talk of hospice and palliative care.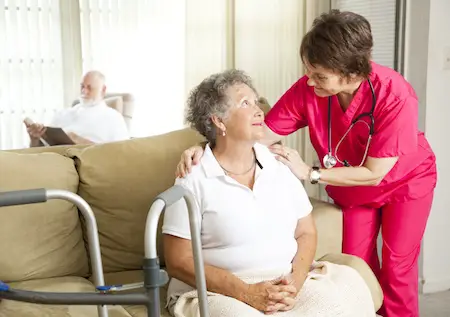 However, these do not necessarily refer to the same thing and this can sometimes lead to confusion.
To help clear up any misunderstandings, let's explore the meanings of these two terms.
Palliative Care
The goal of palliative care is to give patients who are suffering from a serious, life-limiting illness the specialized care needed to have the best possible quality of life. It addresses the stresses and symptoms associated with long term illnesses. Both the patient's and family's needs are included in palliative care planning. It is not necessary to end disease treatment when undergoing palliative care, and palliative care nursing services can accompany curative care services.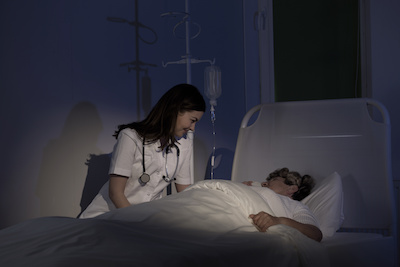 Palliative care is delivered by health care providers who specialize in treating patients with serious illnesses. A team of doctors, nurses, counselors and support staff work together to ensure that the patient receives the best in quality of life health services. This staff will coordinate care with the patient's other doctors. Palliative care is not dependant upon a patient's age and can be provided at any stage in the treatment of disease.
When caring for a patient with chronic illness, a number of issues arise. Pain is always a concern, but shortness of breath, constipation, nausea, lack of appetite, poor quality sleep or sleeplessness, depression and anxiety all frequently accompany illness outside of the specific disease symptoms. Proper support for the patient's all around well being, mental and emotional, is the main focus of palliative care. Addressing these issues makes daily life easier for the patient, improving quality of life.
The patient-centered approach of palliative care, as opposed to a disease-centered approach, relies on close communication between patient and health care providers. Patients are fully educated on all possible treatment options and their outcomes. Care providers try to understand the patient's personal goals to collaboratively decide upon which treatment choices are best suited to that individual's care and comfort. Ultimately, the patient is in control of the care services they receive and is supported by healthcare staff.
Hospice Care
Hospice care is similar to palliative care and frequently includes it, but is specifically for patients with a prognosis of six months or fewer to live. For these terminally ill patients, disease treatment is no longer effective and will not extend life expectancy. In these cases, the patient understands that their disease isn't responding to medical treatment and they must consider an end-of-life care plans. With hospice care, all curative care and treatment is ceased, and the focus shifts to ensuring a comfortable end of life period.
The comfort care and focus on improving the patient's quality of life that is central to palliative care is also a large part of hospice care, with some additional areas of focus. Dying patients have specific health concerns, for example, they may proceed through stages of dementia before death. Experienced hospice professionals can guide patient and family both as they navigate through this unknown terrain. Emotional and spiritual support require attention for the patient and their family. End of life care plans include these essential issues. Death and loss are difficult transitions for family and caregivers, not just the patient, and strong emotions can arise as they work through the grief that accompanies these stages of dementia before death. This is not forgotten in a hospice care team. Support is provided for friends and family as they deal with this challenging time.<