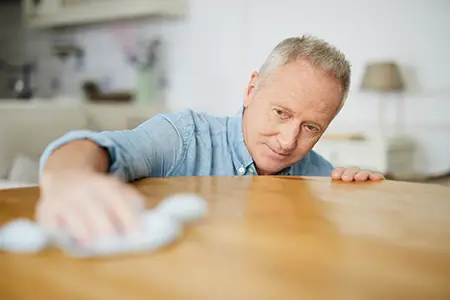 Springtime. The word symbolizes flowers are blooming, the grass is growing, trees are budding, and the air is fresh and clean. It also represents the time to clean and purge — closets, garages, basements, attics, cupboards, and drawers for example.
Spring cleaning energizes you and gives a sense of accomplishment, even if you only clean one space at a time. You don't have to be overwhelmed with it if you plan and organize.
Retirees and Spring Cleaning
Spring activities for seniors don't have to mean a trip to the doctor for your annual checkup.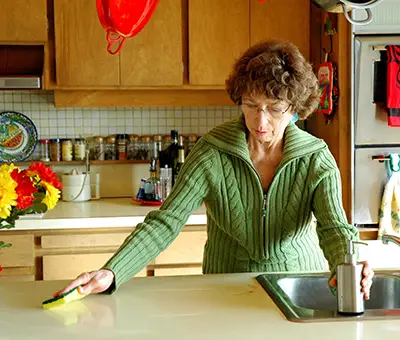 Seniors consider spring cleaning a must. Their mothers and grandmothers did it every year, and could probably share tips on spring cleaning using home-made solutions and tools. Maybe your senior communal living friends can pitch in with some of the chores and offer tips on spring cleaning. Look over a caregiver resume or two, so you can have someone on the premises in case of an emergency.
One idea to educate your senior communal living residents would be to host a falls prevention day for the group. If the demonstration prevents even one fall, it's done its job.
Dos and Don'ts
Now you may get a little over-excited about the diving in so follow these tips:
DO – Evaluate, the risk of falling elderly folks, may face when reaching or lifting.
DO – Be mindful of your clothes and wear shoes to prevent falls
DON'T – Dress in loose-fitting garments that can get caught on protruding objects.
DON'T – Climb on a stool or ladder. Even if you think it's cool smoke detectors shouldn't be your chore. Falling from any distance can result in fractures of the hip.
Start Slow
Use your resources, so you don't overdo it. Pick a chore you can finish in a day. Clean out that junk drawer. One rule of thumb is if you haven't used it in six months, throw it out!