Your senior loved one deserves to be able to age in place without worrying about being harmed or neglected by a caregiver.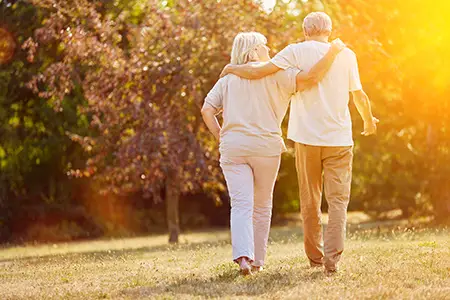 When you hire in-home care, you need to know that your loved one is safe and enjoys spending time with the person, or people, who visit their home.
As you prepare to hire a caregiver, you can use these tips to protect your loved ones from bad in-home care.
Understand Who is at Risk for Neglect or Abuse
The news is filled with stories about elder abuse, and it is enough to make anyone shudder. Sadly, seniors who are always alone or who have long-term health issues such as dementia are more likely to experience abuse. Your loved one is also at risk for neglect from a bad in-home caregiver if they are unable to do anything for themselves. For instance, a bed bound senior needs someone to move them periodically to prevent pressure sores.
Work With a Reputable Agency
Whether you need long term care or short term assistance for your loved one, your best place to start is by working with an agency. While a private caregiver may be less expensive, you can use resources such as long-term care insurance to help you find someone through an agency that carefully screens the people it hires. You can find different ways to help afford a home-care worker for the senior in your life.
Find Out the Agency's Hiring Process
In-home care agencies have standards in place for caregivers such as them being required to complete a specific amount of hours of training. They also conduct background checks that allow you to know that only trustworthy home health care workers will visit your loved one. However, you should never assume that an agency follows the same procedures as another one. Always ask about the process that in home care agencies use for hiring so that you know for sure whether or not a caregiver is screened.
Check References
In-home care agencies are not always permitted to provide personal details about the people that they hire or provide services to. However, you may be able to obtain information from people who agree to serve as references. Being able to talk to someone who has worked with the agency or caregiver in the past gives you that extra bit of reassurance that you have found someone who understands the importance of caregiver responsibility.
Define Your Loved One's Needs
When you reach out for in-home care services, it also helps to make it clear that you need a caregiver who is capable of handling special needs. For instance, help for Alzheimer's disease requires a special type of caregiver who has demonstrated their capacity for using compassion and patience in their work. Making sure that the agency knows the more challenging aspects of providing your loved one with care ensures that they select a caregiver who is less likely to get frustrated with their responsibilities.
Meet Your Loved One's Caregivers
Assisted living at home may involve a single caregiver, or your loved one may have a team of people who rotate shifts regularly. Make sure that you take the time to meet each new caregiver so that you can get a feel for their personality. This first contact also makes it easier if you do need to communicate with someone later about a new need or to resolve a conflict. Building rapport also helps your loved one feel more comfortable with the person providing their care.
Establish a Personalized Care Plan
Setting clear expectations is another critical component of avoiding bad in-home care. Start by creating a personalized care plan that outlines the caregiver responsibility as well as what your family plans to do to help your loved one. If your loved one will need long term care, then be prepared to update the care plan periodically as their needs change. For instance, you may need to add overnight care to their in-home care services.
Pop In for a Visit Every Now and Then
One of the benefits of home care versus assisted living is that you can just pop on in at anytime. While other types of care facilities require families to stick to visiting hours, your loved one's home is always open to you provided that they are fine with you visiting. While you don't want to interrupt your loved one's daily routine, it is also completely find to drop in and say hello now and then. Not only does this give you insight into what type of help at home your loved one needs, but it also allows you to see how the caregiver interacts with your loved one when you are not there.
When you hire caregivers from a reputable agency and define your expectations, elder abuse is rare. However, it is still always a good idea to know what to look for to make sure that any instances of potential abuse are checked out right away.
Watch out for these signs of abuse that signal your loved one needs help:
unusual injuries or bruises

distress in the presence of a caregiver

malnutrition or unexplained weight loss

frequent bedsores

medication mishaps

missing funds or valuables
Keep in mind detecting abuse is harder with serious who have dementia. If your loved one is non-verbal, then watch for more of the physical signs of abuse. You also need to be aware that a person with memory loss may sometimes accuse a caregiver of wrongdoing by mistake. For instance, they may blame them for stealing the television remote when it is just misplaced. Remember to take your loved one's personality and current cognitive abilities into consideration before placing blame on someone.
Find Out How to Handle a Conflict
The confusion caused by dementia is just once cause of conflicts between seniors and their caregivers. At times, you may discover that you have an issue with a new caregiver or a concern about their ability to handle a task. When this happens, just reach out to the caregiver or agency to resolve the issue before it leads to bigger problems.
Consistency helps seniors to thrive, and you can use your long-term care insurance to stick with the same agency and caregivers for as long as possible. In some cases, caregivers are able to provide services to the same senior for several years, which further minimizes the risk of your loved one falling prey to abuse.
Look for Signs of Quality Care in Your Loved One
When your loved one receives help at home, the evidence becomes obvious over time. For example, help for Alzheimer's disease prevents accidents, and you may see your loved one renew their healthy glow as they have someone to help them remember when to eat or take their medication. Seniors who are well cared for also exhibit happiness. When you notice positive changes in your loved one, mention it to their caregiver. You can also report positive caregiver behaviors to the home health care agency so that they receive recognition.
Vulnerable seniors must be treated with respect and dignity. Fortunately, you can protect your loved ones by making quality care a non-negotiable part of their daily living plan. By getting to know your loved one's caregivers, you can surround them with safe support that allows them to thrive in their home environment.