There often comes a time when adult children or another family member might have to make different living and/or care arrangements for their aging parent, grandparent, aunt or sibling.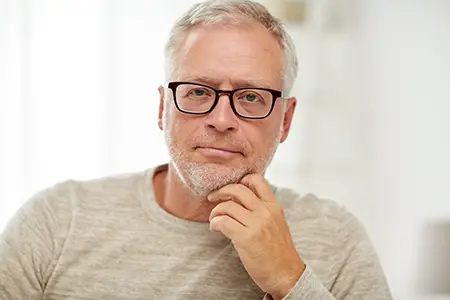 Sometimes the spouse is still capable of handling any of these common changes, and the rest of the family should still include them fully in the decision making process.
It can be difficult to know whether home care is right for your senior loved one. Many individuals do not know when to choose in home care seniors could possibly need, and the vast majority of families are confused regarding the various different types of this senior care that there might be available to elders and their families.
How to Determine if Your Loved One Might Benefit from In Home Care Services
There are a number of things to be on the lookout for to help in determining if your loved one might benefit from some type of home care services. Most seniors begin to exhibit behaviors beforehand. There are usually signs that it might be time to look into this option if individuals know what to look for.
Some common signs that an aging family member might need some assistance include:
Your Loved One Begins to Neglect Their Usual Hygiene – They Often Begin to l

ook Somewhat Disheveled in Appearance like Wearing Dirty Clothes, Not Combing

Their Hair & Other Signs

Take Note of How the House & Property Look – Uncut Grass, Accumulated Trash,

Dirty Dishes Piled Up, Broken Steps, Peeling Paint & Other Warning Sights Should

Be Quickly Investigated

Changes in the Senior's Overall Health – Becoming Frail, Weak, Confused,

Moving Slower & So Forth Could Indicate a Number of Issues that Need

Assessed

Loss of Weight, Food Spoiled in Fridge or No Fresh Foods Being Restocked in

the Pantry Are Often a Clue that the Elder Needs Some Help

Adverse Behavioral or Emotional Status – Anxious, Looking Exhausted, Not

Getting Dressed, Not Taking or Refilling Daily Medications & Avoiding People &

Activities Always Enjoyed May All Indicate a Problem

Frequent Bruises or Accidents for No Apparent Reason Should Also be Checked

Out by the Family Doctor if Not Resolved
The above signs and symptoms do not necessarily mean that your loved one is truly in a critical state of decline that would require hospitalization or admission to a long term care facility. Depression or anxiety can cause withdrawal and behavioral changes.
Not getting the proper nutrition or enough rest can also increase the chances of becoming ill, and any of these reasons could cause unusual behaviors that can be easily remedied with the proper treatment.
Reasons Why Long-Term Care Is Not the Right Choice for Every Senior
Many seniors fear being forced to enter a long-term care facility since these places were very different than today's healthcare establishments. Even if the elder does need assistance to keep them safe and healthy, long-term care is simply just not the right choice for every senior having a little difficulty with keeping up with their normal activities of daily living habits.
When to Consider Non-Medical In Home Care for Your Senior Loved One
There are less restrictive care measures that can be implemented and tried out before even going to the point of planning a major move. If a senior doesn't have much difficulty overall but still needs some help with cooking, running errands or keeping the house clean, consider some other arrangements like hiring a companion, finding a housekeeper or other form of non-medical in home care provider.
Some duties that a non-medical home care assistant or a home care caregiver can perform include the following:
Running Errands – Driving the Elderly to Doctor Appointments, Doing Grocery

Shopping or Other Tasks

Light Housekeeping – Dusting, Running Vacuum, Laundry & Sometimes

Cooking

Keep the Elder Company
How Does Daily Assisted Living Differ from Other Types of Elder Care
For those who do not understand what daily assisted living means, it is best described as helping with ADL's and possibly other tasks like cooking as stated above. Often, the terms to describe various caregivers can overlap and mean a number of things. In general, a care assistant or home care worker trained in assisting with ambulation, helping with bathing and ensuring medication is taken by giving reminders. Note that non-medical caregivers are not allowed to actually administer any meds like registered and licensed practical nurses can.
What is a Family Care Plan, & What All Should It Include?
Each family should take the time to learn how to develop an effective family care plan that is custom tailored to suit every family's unique needs and circumstances. This should be discussed early on, and if the senior begins to decline in their health, mobility, mental status or ADL's, all concerned family members will then know when and how to react.
Important things to include in a family care plan are:
Who is Responsible for Main Decision Making if Needed – Who Has Power of

Attorney for Example

Measures to Implement When Necessary Stated Clearly

Which Family Members Will Intervene Immediately, Later or Only if Dire

Financial Living & Healthcare Documentation Details
Overview of Available In Home Care Services, & Knowing Which to Select
Every family should investigate the types of possible community home care services or other options available. These include nursing homes for long-term type care, moving to a daily assisted living facility or community, hiring a companion or other home based caregiver, having someone come to the home to perform non-medical senior care services or setting up reliable Alzheimer's Disease help at home, in a facility or within the community.
Does Long-Term Care Insurance Cover the In Home Care Seniors May Need?
There are some long-term care insurance plans that may cover some or all of any in home care those seniors could one day require. All of these plans are different, and this should be investigated fully beforehand. Medicare & Medicaid are moving towards covering more of the in home care seniors often need later on as long as the senior meets the requirements and criteria.
There is typically a contact person at the home care agency or through a community senior service able to fully explain these criteria requirements and what types of home care might be available.
Advantages of Hiring a Home Care Caregiver
Without doubt, there are many advantages of hiring a home care caregiver that can include bringing peace-of-mind to both family members and the elder. Care services provided in the home can help seniors stay healthier and more independent longer while remaining in the environment that they feel the most comfortable in.
Are There Options for Home-Based Alzheimer's Disease Help?
Seniors that develop Alzheimer's Disease or other types of dementia also now have home care options as well in many cases. More home care agencies are providing their staff with the advanced care necessary to safely take care of these individuals.
Additionally, there is often a community senior care center or facility able to provide day and/or respite care.
The right type of senior home care services can help ensure that seniors live to their highest and fullest possible potential every day.
Get further senior home-care information at https://www.inhomecare.com.