Home health care is a burgeoning industry that will create elderly care jobs for years to come.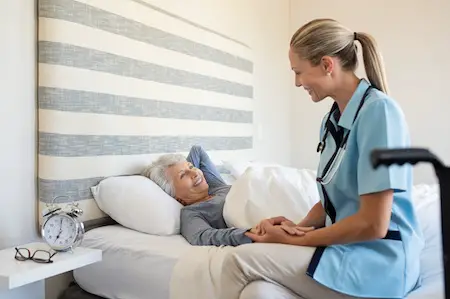 Long term care services provide support for the many senior citizens who may suffer from various afflictions, such as Alzheimer's disease, dementia, rehabilitation from falls, strokes, or diseases affecting the vital organs. Aging in place has become an appropriate description for seniors who prefer to stay in their own homes rather than an institutional setting, such as a nursing home or convalescent home.
Families of those who have chronic care conditions are likely to seek out care for their loved ones.
Most seniors who need home care services will likely be more amenable to having someone in their homes, other than family, if they feel they are being compassionately aided. Having a private caregiver take care of the needs of the senior requires that he or she can monetarily afford such care. Medicare may pay partially for home health care in some instances; however, it is unlikely that an assisted living benefit will be granted. Another possible source of funding for in-home care is community Medicaid, which has resource limits to which applicants must adhere. Even if your resources exceed the Medicaid limit, you may still qualify for assistance if you are paying health insurance premiums, if you pay to Medicaid the amount that is over the limit, or if you "spend down" surplus income. These are all viable alternatives to having to completely pay out-of-pocket for care at home.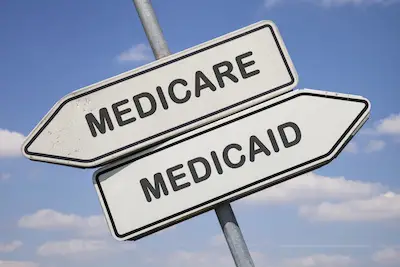 Medicaid benefits vary according to the state in which you live. While some will pay for home care, others will only cover care in a nursing home. Your regional Agency on Aging can provide state-specific information.
Patients who pay privately for home care are freer to choose the services they want and who will provide those services. A few states have paid family leave, which allows employees to be partially paid while taking care of a family member. If the patient has long term care insurance, it is a great help in paying for their personal care at home. While Medicare will pay for short-term home care, it is not a long-term solution.
Comparing the costs among assisted living facilities, nursing homes, and in-home care, families find that the in-home option far outweighs the others in every way. When you are weighing the pros and cons of the different choices of care for your loved ones, consider the happiness and contentment of the elderly patient and also consider where you would like to spend your later years.