Home health care is a burgeoning industry that will create elderly care jobs for years to come.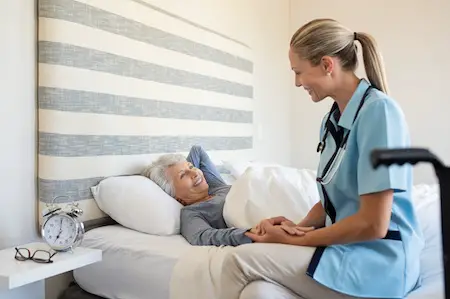 Long term care services provide support for the many senior citizens who may suffer from various afflictions, such as Alzheimer's disease, dementia, rehabilitation from falls, strokes, or diseases affecting the vital organs. Aging in place has become an appropriate description for seniors who prefer to stay in their own homes rather than an institutional setting, such as a nursing home or convalescent home.
Families of those who have chronic care conditions are likely to seek out care for their loved ones.
Most seniors who need home care services will likely be more amenable to having someone in their homes, other than family, if they feel they are being compassionately aided. Having a private caregiver take care of the needs of the senior requires that he or she can monetarily afford such care. Medicare may pay partially for home health care in some instances; however, it is unlikely that an assisted living benefit will be granted. Another possible source of funding for in-home care is community Medicaid, which has resource limits to which applicants must adhere. Even if your resources exceed the Medicaid limit, you may still qualify for assistance if you are paying health insurance premiums, if you pay to Medicaid the amount that is over the limit, or if you "spend down" surplus income. These are all viable alternatives to having to completely pay out-of-pocket for care at home.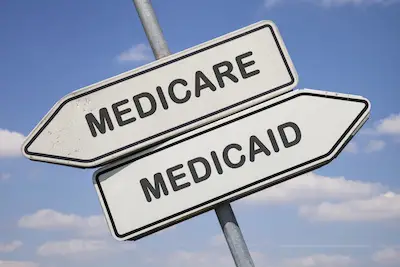 Medicaid benefits vary according to the state in which you live. While some will pay for home care, others will only cover care in a nursing home. Your regional Agency on Aging can provide state-specific information.
Patients who pay privately for home care are freer to choose the services they want and who will provide those services. A few states have paid family leave, which allows employees to be partially paid while taking care of a family member. If the patient has long term care insurance, it is a great help in paying for their personal care at home. While Medicare will pay for short-term home care, it is not a long-term solution.
Comparing the costs among assisted living facilities, nursing homes, and in-home care, families find that the in-home option far outweighs the others in every way. When you are weighing the pros and cons of the different choices of care for your loved ones, consider the happiness and contentment of the elderly patient and also consider where you would like to spend your later years.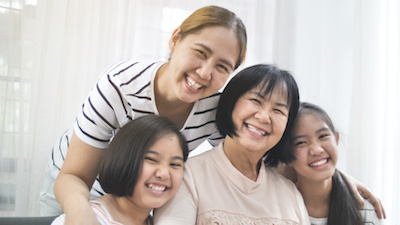 Families who want to provide the ultimate comfort for their loved ones will find useful products and tools that will make it easier for them to stay in their own homes. All kinds of bathroom helpers, personal care, mobility, medical supplies, security, and recreational equipment are available on the market, making it a lot easier to care for elderly loved ones at home.
Many products and equipment are available to make aging in place a reality for many seniors. Modern hope in home care has been fulfilled through the many companies that specialize in meeting the needs of the elderly. The many challenges of aging in place has been a boon for companies who provide the various products and equipment which help seniors as their needs intensify and their health declines.
Equipment/Tools
Portable wheelchair-safe shower stall allows them to wheel the chair directly into the stall without having to transfer to a seat within the shower.

Medical alert systems can be programmed to summon help during an emergency as well as to call a family member's phone.

Recliners with lifts help them get up from the chair.

Door alarms are available for someone who may wander outside during the day or night.

Telephones for seniors have large buttons and a capability for deafness or hearing loss.

Toilet seat raisers and safety rails assist sitting and rising from the commode.

Stair lifts transport seniors to an upper level of the home.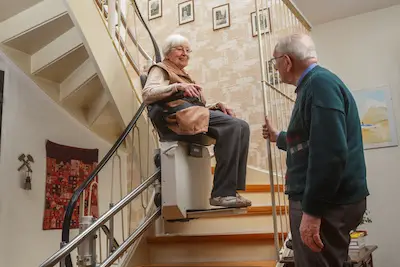 Adaptive Products
Blood pressure monitors

Incontinent supplies and waterproof mattress pads

Adaptive shoes and clothing

Talking watches and clocks
Healthy and compassionate senior living benefits more than just the senior citizen. It also benefits the family because it takes a lot of pressure and stress off of family caregivers. By using an in-home care agency to take care of the needs of their loved ones, they can maintain a stable work and home environment, which is beneficial to everyone involved. If they are overly stressed by the pressure of trying to take care of the patient and maintain a life of their own, it may spiral out of control, and that does not help either party.
As more and more baby boomers reach retirement age, the demand for home care will likely soar, creating more and better service as the competition increases. They can generally perform many of the services that were, heretofore, only available in a hospital or doctor's office. Elderly care jobs require that the workers are versed in many different skills. Some may only provide respite care so that the regular caregiver can have a break. Others my completely care for the patient. Job titles may range from a simple companion to a health care aide to a full-fledged registered nurse.
Services Offered by Home Care Agencies
Much needed companionship

Administering IVs and implanting catheters

Preparing meals and maintaining the home

Tending to injuries

Checking blood pressure and heart rate

Transportation to doctors, grocery stores, etc.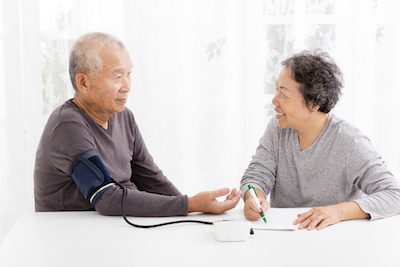 Whatever the patients need, they can likely find it with this type of licensed professional care. Both medical and non-medical care can be administered. Generally, patients in need of these services are having after-effects from a stroke, are frail, have some kind of dementia or Alzheimer's disease, or have issues with mobility. Normal aging creates a need for this service, as well.
Most seniors would prefer to stay in their own homes where surroundings are familiar and where they are comfortable rather than sharing a room with a stranger in a facility. Many elderly people withdraw when they are removed from their beloved environment and have their cherished belongings taken from them.
The inordinate benefits of home care compared to other alternatives have been proven through various studies. After being hospitalized, patients are less likely to re-enter the hospital. In-home care is more convenient, and patients have lower medical bills because they are more satisfied and are enjoying a better quality of life.